A veritable smorgasbord of quality, March has some very interesting indie games for you to get excited about.
I'm just going to lay this out there: March could be an incredible month for indie games and those that enjoy them. The potential on display is remarkable but what's most noteworthy is the sheer number of promising games that are releasing this month. Last month I wrote about 11 games and I thought that was a big month. This month there are 16 indie games I felt compelled to write about and I couldn't cut this list any more than I already have without making a glaring omission.
Prepare you purse/wallet/money clip/swag bag as we run down 16 indie games worth getting excited about in March 2021.
Kaze and the Wild Masks – March 26th
It feels like Toby has been waxing lyrical about Kaze and The Wild Masks for years. That's because he has. Well, a year at least. A 90's inspired platformer, this game invites players to join Kaze on an adventure across the cursed Crystal Islands on a rescue mission to save her friend Hogo while facing "enraged living vegetables". In our preview, we praised the game's fluid animation and slick gameplay and our wait to play the full product is almost over. From developers PixelHive and publishers SOEDESCO, Kaze and the Wild Masks will release on all consoles, PC via Steam and Stadia on March 26th.
---
Narita Boy – March 30th
Yellow, red, blue! Just watch this trailer and try not to get that phrase and the music behind it wedged in your brain. While you're there, you might as well marvel at the gorgeous pixel art on display in Narita Boy. This game screams 1980's style but when it's in your hands (something we managed to do thanks to a Steam Festival demo), it's obvious this game has learned a lot from the industry's developments since then. Will you wield the power of the Trichroma? We don't have long to wait now as Narita Boy is launching on PC via Steam, PS4, Xbox One and Nintendo Switch on March 30th, 2021.
---
Sanity of Morris – March 23rd
Long time listeners to our podcast will remember Sanity of Morris when we featured it in our indie games section. A combination of detective-adventure and psychological horror with heavy stealth elements, this game tasks the player to find their father who's last contact with his son was worrisome. Using a flashlight, you can shine light on clues around various locations – but beware. That same light will reveal your location to the horrors that lurk in the dark. Having already been recognised at a few trade shows including the Dutch Indigo 2020 event, I'm personally very excited for Sanity of Morris which is launching on March 23rd for PC via Steam, PS4 and Xbox One.
---
Loop Hero – March 4th
Some of the best game ideas are the simplest ones. Loop Hero is an amalgamation of simple ideas that form a very compelling proposition. In this game, a Lich has thrown the world into a timeless loop. The game's brave hero travels this loop independently and it's the player's job to guide them, amending the loop any way they can and equipping the hero with the most appropriate gear. Despite the player having no input into Loop Hero's combat, early previews showed that this game can be quite passive but strangely thrilling. From developers Four Quarters and publishers Devolver Digital, Loop Hero is launching on PC via Steam on March 4th.
---
Cyanide & Happiness – Freakpocalypse – March 11th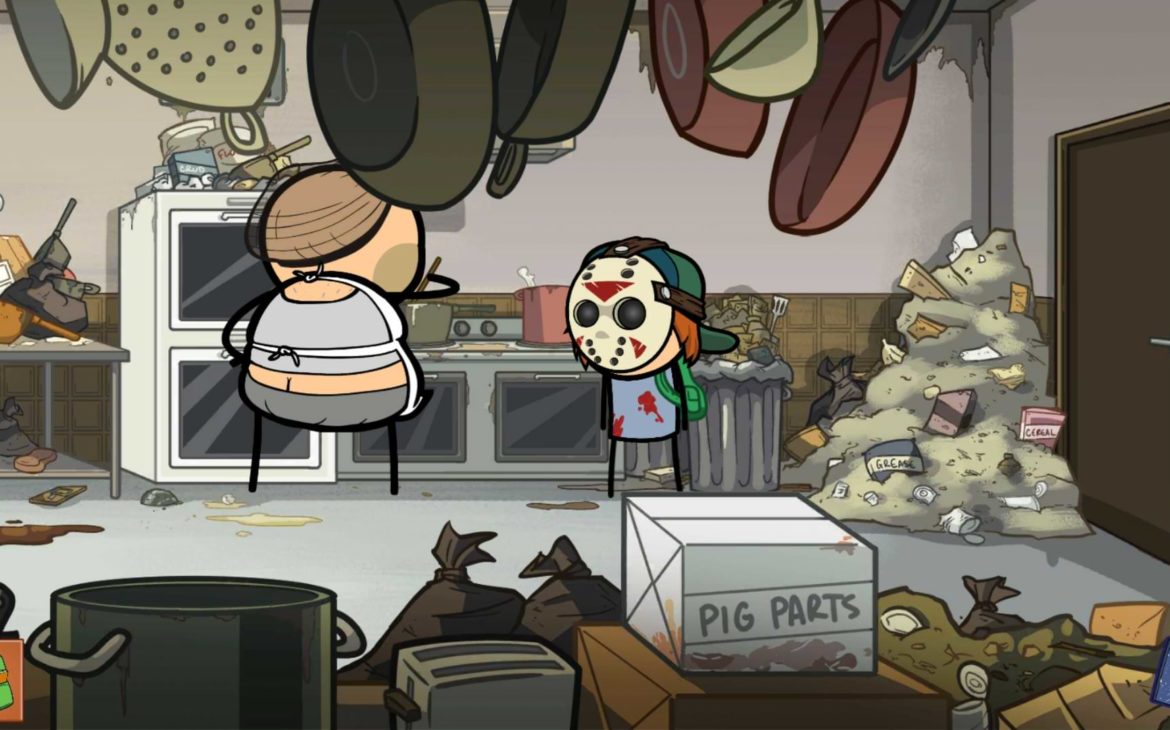 The absurdist humour of Cyanide & Happiness is an acquired taste. It's a little bit too crude for some but if you 'get' this show, you really 'get' it. I'm not ashamed to say I've had a stitch laughing at some of the shorts. Now the dark humour and weirdness of the animated show is coming to the gaming space in the shape of point and click adventure Cyanide & Happiness – Freakpocalypse. That trademark art style is certainly present and correct and while we've not seen a recent trailer released, the gameplay clips are very encouraging. If Cyanide & Happiness is your bag, make sure to check this out, the first part of a trilogy, when it launches on PC via Steam and Nintendo Switch on March 11th.
---
Dogworld – March 18th
Any game that can combine a world filled with man's best friends with an art style of Minit or Gato Roboto was always going to be a winner with us. Dogworld is set on a post-apocalyptic Earth where the humans took refuge below the surface in safety pods. A freak accident sends the protagonist to the surface earlier than expected, much to the chagrin of an AI named Daddy. Befriending Dogs and defeating the bosses that await there will be the order of the day when Dogworld launches on PC via Steam on the 18th of March. A Switch version is set to release at a later date.
Mundaun – March 16th
Mundaun is a lovingly hand-drawn survival horror tale that follows a young man named Curdin who travels to a dark, secluded valley in the Alps to learn more about the mysterious circumstances behind his grandfather's death. The art style is unique and stark but feels symbolic in its presentation. In development for 7 years, Mundaun is a labour of love from one-man studio Michel Ziegler AKA Hidden Fields. It's launching on PS5, PS4, Xbox Series X|S, Xbox One and PC via Steam and the Epic Games Store on March 16th. My birthday is on the 16th. Y'know, just in case you were looking for a gift to get me?… Just saying. A Switch version is releasing in April.
---
I Saw Black Clouds – Q1 2021
Wales Interactive have been doing some truly excellent work in the FMV genre. With The Complex and Five Dates, they've cemented themselves as an indie publisher that is pushing the genre forward. Their next title – I Saw Black Clouds – has all the chops to continue that trend. Developed by Ghost Dog Films, this interactive movie puts the player in the role of Kristina. She returns to her British hometown after the death of a friend and looks for answers, only to unearth a string of dark secrets. An interactive psychological thriller with supernatural elements, branching storylines and a personality evaluation, I Saw Black Clouds is set to release on PC via Steam and consoles soon.
---
Space Otter Charlie – March 18th
1). Space Otter Charlie is such a good name for a video game. 2). Otters are cool and they should be video game protagonists more often. 3). Charlie and his otter pals Jesse and Ada are super cute. 4). The footage in the above trailer looks really enjoyable. From the team at Wayward Distractions, made up of Popcap veterans, this game has the player "explore derelict space stations, battle unhinged robots, and enjoy some otterly terrific puns as you jump, float, and fly through over a dozen levels of furry fun". It almost sounds… otter this world… I'm sorry. Make sure to check this one out on March 18th on PC via Steam, PS4, Xbox One and Switch.
---
Isolationist Nightclub Simulator – March 11th
It has been more than a year since I last set foot in a nightclub, pub or any other drinking establishment of any kind. Until recently, I've not missed it. Now? I'm desperate for a dance, a pint and a giggle. This is where Isolationist Nightclub Simulator comes in. A relaxing sandbox experience to explore at your own pace, this game gives the player their own neon drenched futuristic nightclub to play around in. Create your own music using in-game instruments, play some mini-games in the arcade and leave messages for other players via an in-game "message in a bottle" system. It all looks very cool and Myshkin Entertainment are helping us break out of the cabin fever on March 11th.
---
Neurodeck – March 18th
The roguelite deckbuilding genre has exploded over the past few years. Neurodeck looks like one of the most exciting additions to this genre in quite some time. A meta-exploration of mental health, this game has you battle against your inner fears and phobias. Each loss expands the deck with new powers that'll assist with the next run, making for a very re-playable title. This is all presented via some gorgeous artwork. Make sure to check out Nerodeck which launches on PC and Switch on March 18th.
---
Blind Drive – March 10th
For most games, the audio is important. In Blind Drive, an indie title from the Lo-Fi People, the sound is paramount. An audio-based, black comedy arcade driving game, this title has you listen in and drive blindfolded. "Take on angry drivers, mobsters, dolphins and your crazy grandmother all without seeing a thing". It has already been nominated and selected at a number of industry events. We'll all be able to s̶e̶e̶ hear what the fuss is about on Match 10th.
---
Gnosia – Match 4th
Gnosia is an acclaimed "sci-fi visual novel/social deduction RPG". It has already done terrifically well in Japan and is launching on the Nintendo Switch on March 4th. "The crew of a drifting spaceship, facing off against a mysterious and deadly threat known as the "Gnosia" and having no idea who among them is really the enemy, formulate a desperate plan for survival. The most suspicious among them will be put into "cold sleep" one by one, in an effort to completely rid the ship of Gnosia". There's an air of Danganronpa and Zero Escape in the premise and I for one am very on board.
---
Tunche – March 23rd
The product of a successful Kickstarter campaign (that I kind of wish I'd backed back in 2018), Tunche is a hand-drawn beat'em'up with an Amazon folklore theme. The artwork in this game is beautiful and so is much of the animation we've seen. Complete with 4 player co-op multiplayer and 5 characters, Tunche even has a playable guest appearance from Hat Kid from A Hat in Time. This potentially enchanting game will be launching on PC via Steam, Switch and Xbox One on March 23rd, 2020.
---
The Life and Suffering of Sir Brante – March 4th
Of all the indie games on this list, The Life and Suffering of Sir Brante is the one most laser-guided to my tastes. A narrative-driven RPG set in a gritty world, the player guides Sir Brante through a series of choices. "Set out on a lifelong journey and carve out your own destiny. Will you become a judge, an inquisitor, or conspire against the old order?". This game has more than 200 possible outcomes and the first complete run can take up to 15 hours. We'll have a review for this game ready for March 4th when it launches on PC via Steam.
---
Disco Elysium The Final Cut – March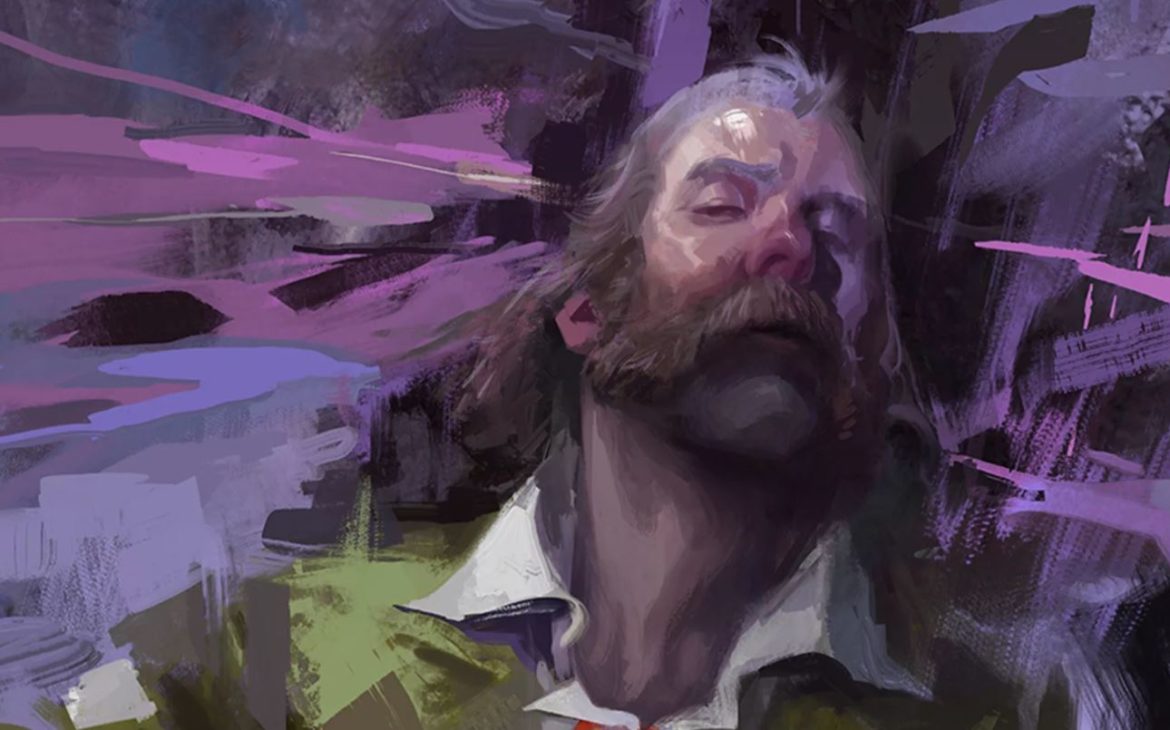 I've ran out of superlatives to describe Disco Elysium. From the moment I saw it at EGX Rezzed 2017, through the many events I'd played the game at since, the quality of the game was obvious. When the game launched in 2019, it won a shovel load of GOTY awards. Now developers ZA/UM are releasing "The Final Cut", described as the version of the game they'd always wanted to release, on Google Stadia, PS4/5, and as a free upgrade for existing players on PC. A Nintendo Switch and Xbox version are in development too.
The Final Cut includes voice overs for the entire game – more than 1.2 million words. It also expands the scope of the political choices players can make. For console only players, Disco Elysium The Final Cut will be a way to experience a truly special game. For PC players, this'll be a chance to revisit a game that achieved an amazing 91 Metacritic score.
---
Stubbs the Zombie in Rebel Without a Pulse – March 16th
Until my cohort Greg mentioned it, I had no idea that the upcoming 'Stubbs the Zombie in Rebel Without a Pulse' was a remaster. A cult classic that made a name for itself on the original Xbox, Stubbs the Zombie certainly sounds like a hoot. Time (and licencing agreements, by the sound of it) can be cruel and for years, the only way to play this game has been to buy the original game disk and play it on an OG Xbox. Now Aspyr are bringing the shuffling Stubbs to modern-day platforms.
---
Know of other indie games we should have our eye on? Are you a developer yourself and want to show us what you're working on? Head to the comments section or hit us up at Hello@fingerguns.net
---
If you enjoyed this article or any more of our content, please consider our Patreon.
Make sure to follow Finger Guns on our social channels –Twitter, Facebook, Twitch, Spotify or Apple Podcasts – to keep up to date on our news, reviews and features.