A charming, funny, and poignant FMV game, Five Dates is an inventive product of a unique time in history and essential for fans of the genre. The Finger Guns Review.
A charming, funny, and poignant FMV game, Five Dates is an inventive product of a unique time in history and essential for fans of the genre. The Finger Guns Review.
Wales Interactive are a company that has been on the front line in the battle to bring FMV games back to prominence. Since 2016 they've been either developing or publishing FMV games that have been some of the best in the genre's continuing resurgence. From the chilling Bunker to the thrilling Late Shift, bringing the delightfully weird Doctor Dekker and Shapeshifting Detective to consoles, right through to the intriguing concept of Headspun and the sci-fi joy of The Complex, they've been pushing the genre forward. Their latest title – Five Dates – might be the most important. Conceptualised, developed and shot entirely during the UK's COVID-19 lockdown earlier in 2020, this game explores the novel concept of remote dating during the time when everyone was instructed to stay home to stay safe.
In Five Dates, the player has control over the decisions of Vinny, a millennial singleton from London. Under advisement by his best mate Callum, Vinny has signed up to a remote dating website in search of love. Of course, this is lockdown and the only way people could feasibly go on a date with one another was via video call and that's exactly what Vinny does. After finishing his profile by choosing interests, star sign and a profile picture, the would-be Romeo is matched with 5 women. Of those 5, Vinny must choose 3 to go on a virtual date with just their profile details to go on. Each date is presented via footage of both participants, cut together like a found footage/social media based movie. During several moments of each date, the player is given a timed list of responses or questions which shape the outcome of each date. They can go swimmingly or fall apart after just a few minutes. After the first round of dates, the 3 are whittled down to a maximum of 2 and finally a third date with just one of those two (if you can get that far – it's possible to really mess up a date and get a rejection for a further date).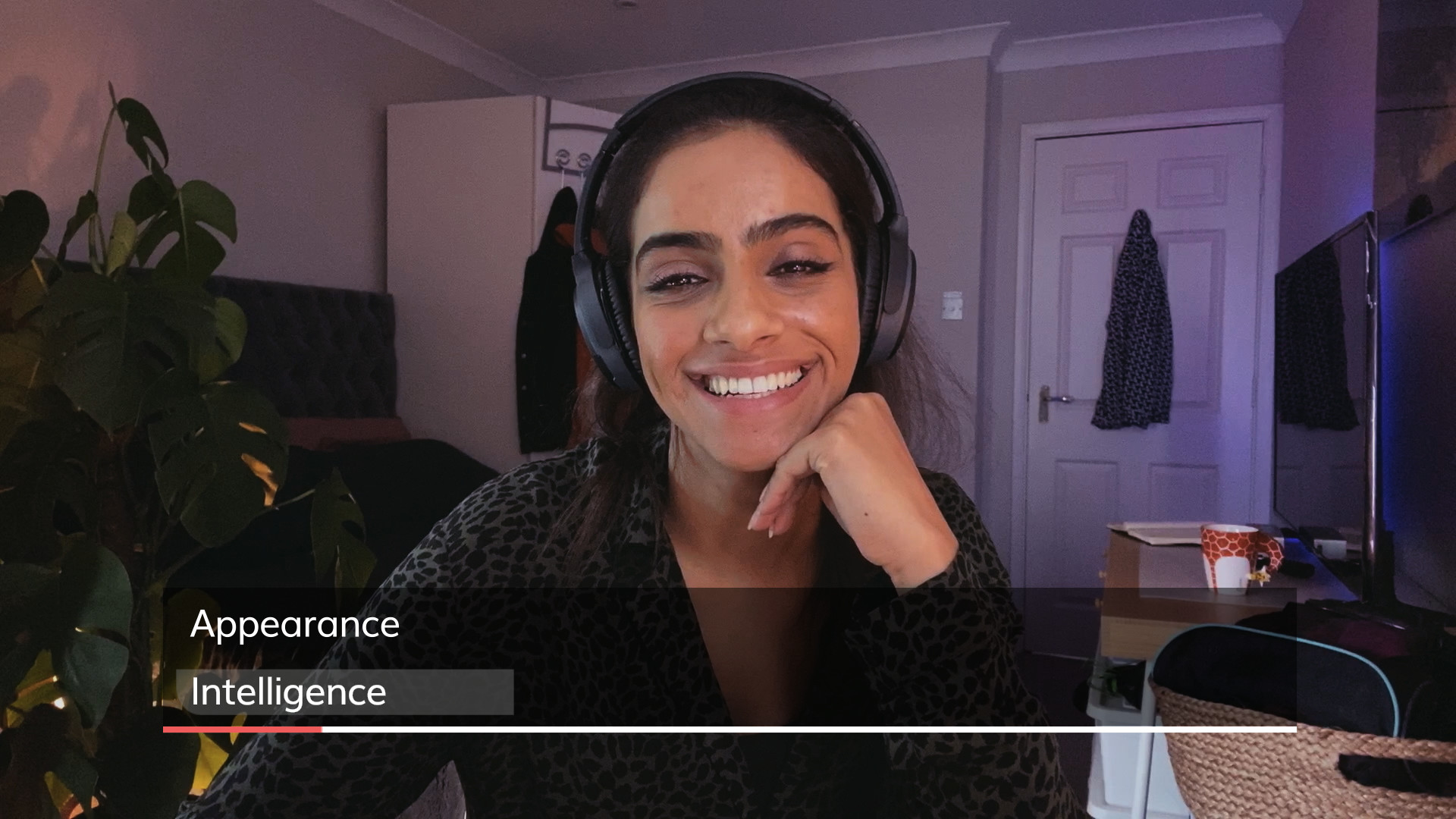 Vinny is a pretty malleable character to play as. Despite having a pretty likable personality outside of the player choices, especially when bouncing off his friend Callum between dates in "debriefs", he's a proxy for the players decisions more than anything else. The player gets to decide on everything from what he's looking for on the dating app, his eating habits (meat-eater, vegetarian or vegan), his life goals and much more. To the credit of actor Taheen Modak who plays Vinny, he delivers a believable and real character no matter what the player chooses, doing goofy ice breaking as well as he does witty banter and touching heart-to-hearts. This is in no way meant in a negative light but Modak is such an inoffensive actor, never putting a foot wrong but only lighting up the screen when it's called for (like when he's dared to twerk on camera and will go through with it if that's the players wish), that it's very easy to slip into his shoes and live the conversations he's having with his five dates.
The 5 women Vinny can date are the real stars of Five Dates. There's 2 ways to approach this game – a) treat each woman as a puzzle, attempting to work out what they'd like to hear in order to progress their narrative through to a second and third date or b) play this game like a traditional dating simulator, guiding the dates how you, the player, would respond in lieu of Vinny. No matter which way you play Five Dates, you've got to be prepared for some twists, turns and unexpected rejections. When things go well, it's a very satisfying feeling but when things go horribly wrong – and they will – it's the best kind of car crash viewing. None of the women are as stereotypical as they appear on the surface and each of them have an interesting story to tell. To truly get to know the potential love interests, you'll have to replay the game numerous times and venture down different conversational branches. This does mean experiencing some spectacular failures and cringe worthy moments. There's little teasers left in each date, little breadcrumbs leading the player deeper into their lives which mean that when it's time to choose which woman to ask for a second of third date, it can be quite a difficult decision to make.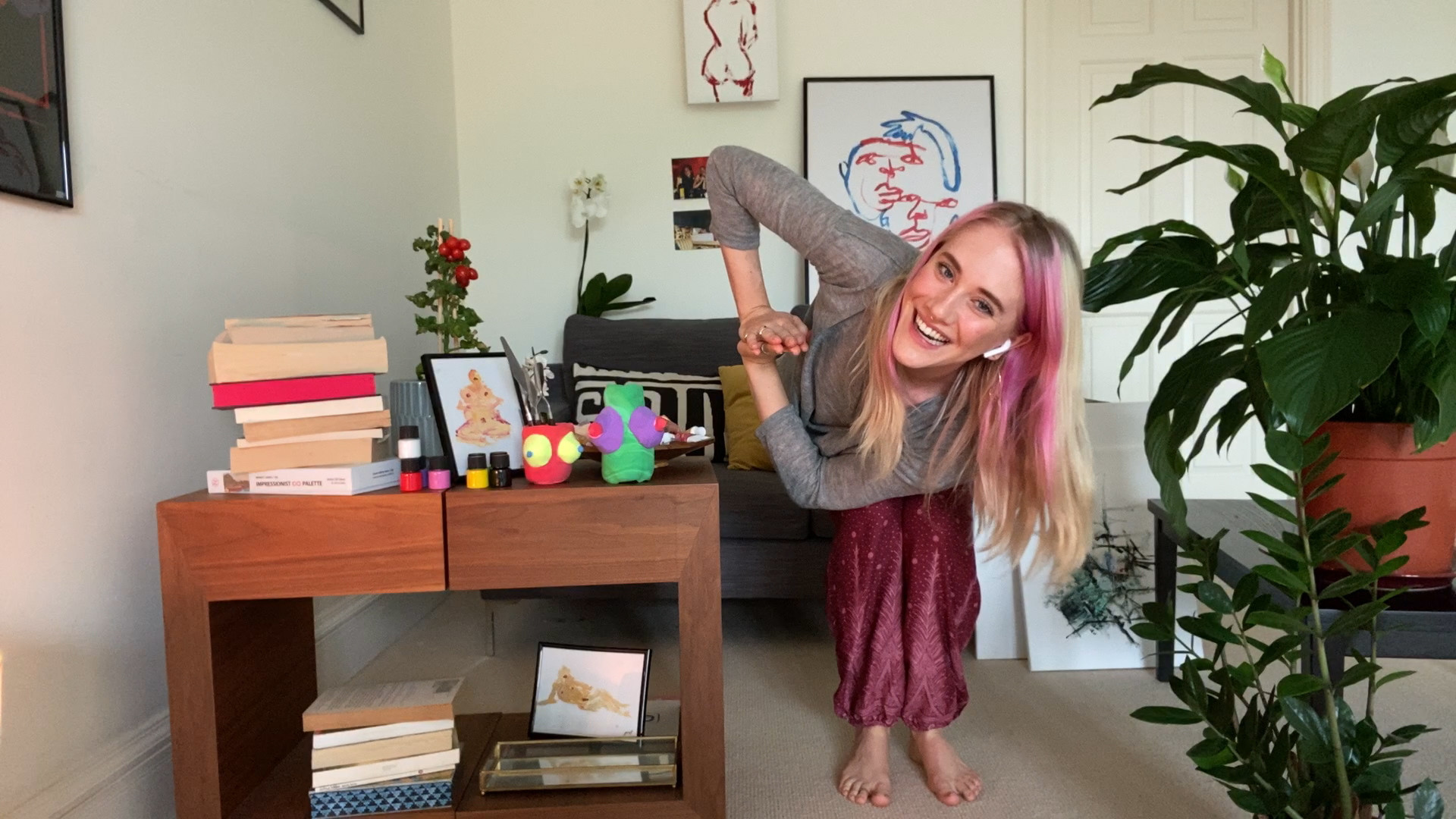 This is made possible by some excellent performances by 5 actresses at the top of their game. Marisa Abela (Cobra, Man In A Box) plays Maya, a Spanish livewire who's frenetic energy can be difficult to keep up with. Georgia Hirst (Vikings, Ravers) portrays the forthright Grace who says what she wants and isn't afraid to ruffle some feathers. Mandip Gill (Doctor Who, Hollyoaks) plays Shaina, a down to earth frontline nurse working on the coal face in the fight against COVID. Singer and composer Sinéad Harnett plays influencer Paige ("THE Paige Lee" according to best bud Callum) that's anything but a stereotype. Finally, Georgia Small stars in her acting debut as the new-age yoga enthusiast Saffron. Each of these women deliver believable, credible and deeply likable acts as their characters, transforming a game that could have come off as corny into something very entertaining. The icing on the cake is actor Demmy Ladipo who plays Callum. A foil to Vinny's inexperience and guide through the dating scene, Callum is a lad filled with banter which really punctuates a lot of the other scenes. Ladipo is perfect in this role, epitomising the "Furlough life" many real people slipped into during the COVID-19 lockdown.
Here's the litmus test for me though – there are times during Five Dates where this doesn't feel like a game and it doesn't feel scripted. If you'd told me that some of the most fun and light hearted moments of this game were improvised, I'd totally believe you. There are moments of genuine hilarity between Vinny and Shaina or Maya that had both me and my wife giggling away and almost every time Callum is on screen, I had a smile plastered across my face. Whatever it was that sparked this magic – excellent writing, exemplary acting, first class editing or a mixture of all of these things – it worked a treat.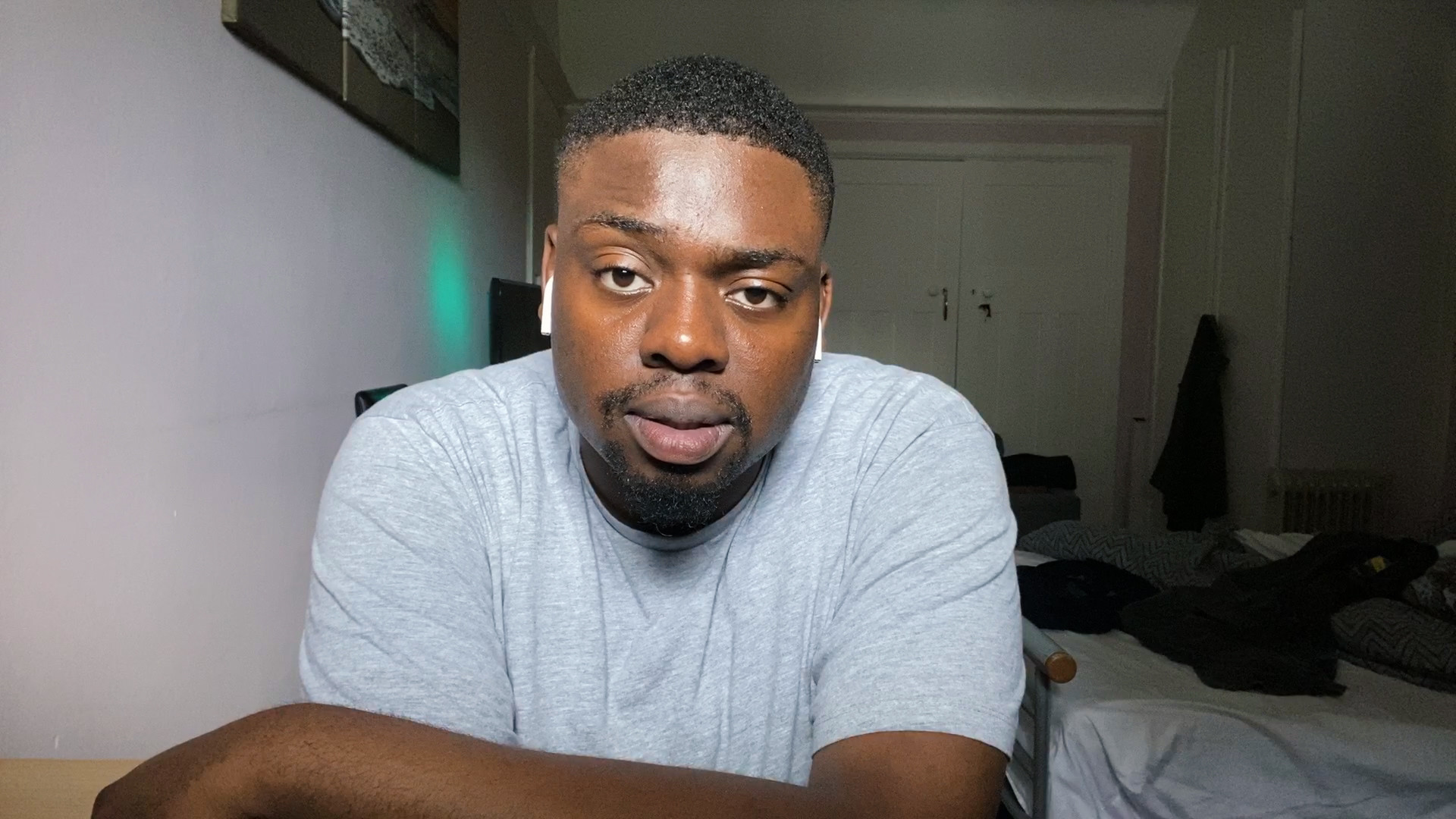 There are however a few moments in Five Dates that drag you out of the immersion this game otherwise painstakingly works to create. When choices are presented to the player to make, there's often a few seconds of dead air or inane idle talk which gives the player time to make a choice. These are almost unnoticeable with some of the dates but there are some when this treading water really breaks the flow of conversation. I guess that's the nature of the FMV beast but when Five Dates does such a great job during some dates to make this seamless, it's sticks out like a sore thumb when it doesn't. The other odd aspect is the use of background music. During certain moments, a quiet but noticeable soundtrack will play. This is most noticeable when a character gets deep or the conversation gets heavy. Honestly, this music feels totally unnecessary. There are moments when a bomb shell is dropped and there's palpable silence between Vinny and his date. These moments feel far more impactful than when there's a backing track that risks pushing the scene into telenovela levels of cheese.
There's one other noteworthy point to make – during one date, there's a camera cut that is styled out as a break in WIFI connection. When the camera view returns, it's very obvious that the second session was recorded at a different time. The lighting has changed and some things in the room move position. While it's far from a deal breaker, it is an odd reminder that this is in fact a game, breaking the immersion, and that this was likely recorded over several days during lockdown rather than in one take.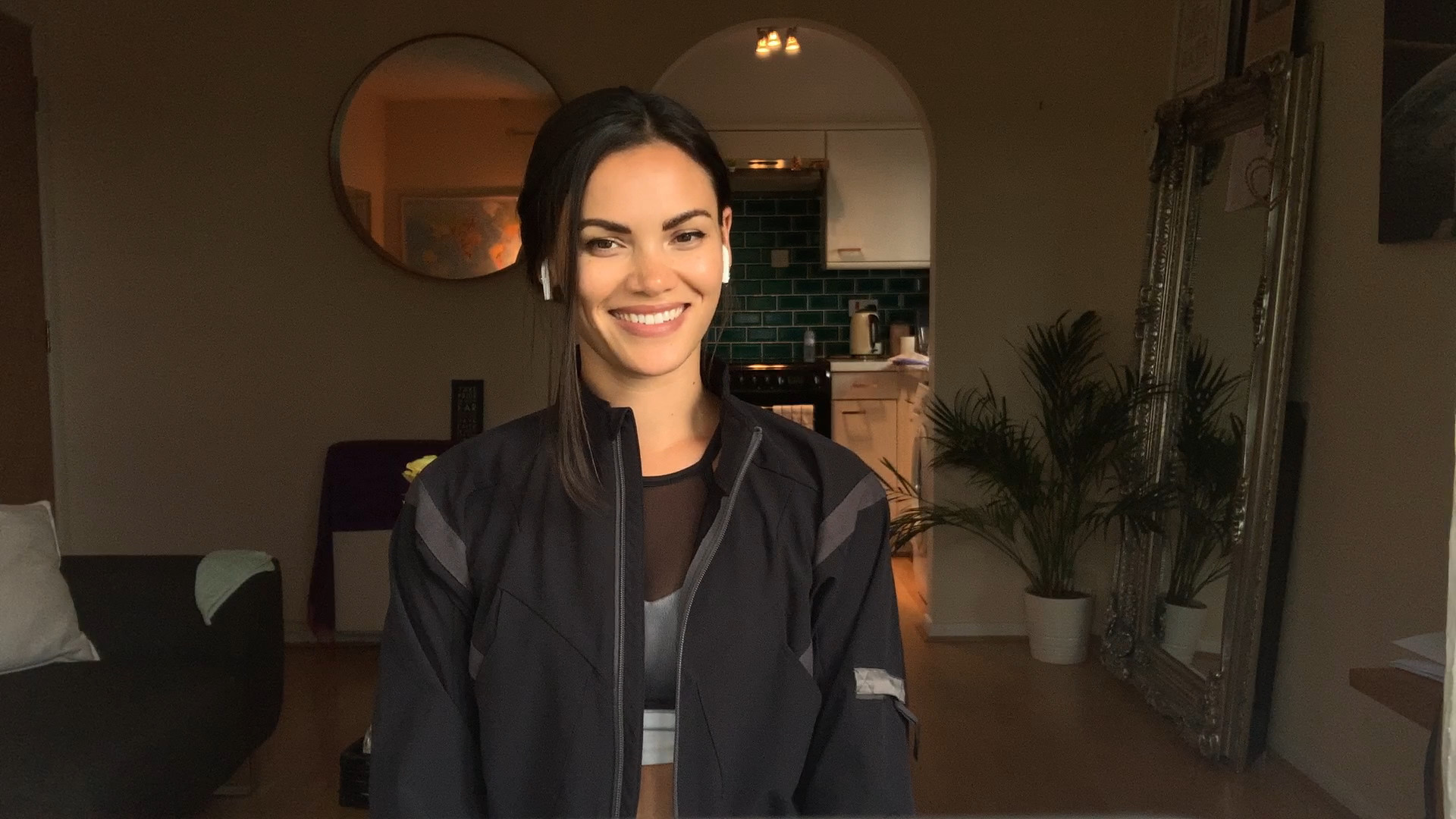 And that's probably the most important aspect of Five Dates. This is a game that addresses the vivid reality that many people faced, and maybe are still facing, in lockdown Britain. The isolation, the duty to protect others and having that challenged, the total abnormality of being asked to protect the vulnerable by staying indoors as much as possible and simply do nothing. It constantly mentions how the spread of COVID-19 has transformed something as simple as going on a date, what people are sacrificing in order to keep the world moving and dealing with that "new normal". It references the mammoth effort put in by NHS staff and the 8PM clapping for key workers. That's all addressed head on in Five Dates and at times, this game feels like a cultural landmark because of it. While so many FMV games deal with the supernatural and scary, Five Dates is a real feeling production of its time and how people found love when asked to be alone.
Here's a parting thought for this review – I enjoyed my time with Five Dates. I played it with my wife sitting next to me – she has no interest in playing gaming these days – who nudged me in directions she wanted to see for herself. It was 11:30PM and after finishing my 4th run on the game, decided to call it a night and went to check on the kids. When I returned, my wife had the controller in her hand and was determined to finish the 5th and final series of dates, with or without me. Sure, Five Dates won't be for everyone but there's a very distinct possibility that a game as real as this and with a theme that's about finding love in unique circumstances instead of racking up kill/death ratio's might find a new or often ignored audience that might finally feel catered for.
There's also a cool cameo of The Maid of Sker…
---
A unique FMV game that's both poignant and entertaining, Five Dates is essential for fans of this genre regardless of a few flaws. Excellent acting, a smart replayable structure and culturally important subject matter make this an easy recommendation, even for those that don't traditionally like games.

Five Dates is available now on PlayStation 4 (reviewed on a standard PS4), Xbox One and PC.
Developer: Good Gate Media
Publisher: Wales Interactive
Disclaimer: In order to complete this review, we were provided with a promotional copy of the game. For our full review policy, please go here.
If you enjoyed this article or any more of our content, please consider our Patreon.
Make sure to follow Finger Guns on our social channels –Twitter, Facebook, Twitch, Spotify or Apple Podcasts – to keep up to date on our news, reviews and features.