Welcome to your daily dose of gaming news. Today's stories include a restructure at Sony Japan Studio, release dates for Neurodeck & Space Otter Charlie + More.
Want to know everything that has happened in the world of gaming today? All delivered succinctly without too much fluff? Well, we have that for you. Welcome to the FG Daily for 26/02/2021.
PlayStation Plus – March 2021
We now know what games will be included with PlayStation Plus for March 2021. It's Final Fantasy VII Remake on PS4, Maquette on PS5, Farpoint on PSVR and Remnant: From The Ashes on PS4.
Theres a wrinkle however. As you'll see below, a PS5 version of Final Fantasy VII Remake has been announced and will be free for existing PS4 owners – but not for those who get the game from PlayStation Plus.
Mattel and Milestone Announce Hot Wheels Unleashed
An "all-new, action-packed arcade-style racing experience featuring Hot Wheels cars and sky-high tracks" is coming to PC and consoles on September 30th, 2021. That's the news from developers Milestone and IP owners Matel. "Gamers can get ready to drift, boost, jump and crash on Hot Wheels' iconic orange tracks in various single player game modes. Gamers can also challenge friends in multiplayer races, both online and offline, leveraging a split screen mode."
Boomerang X Spinning Onto Switch & PC This Spring
Developers DANG! and Devolved Digital have announced that their "First Person Boomeranger" game Boomerang X will be released in Spring 2021. It'll be released simultaneously on Switch and PC. "This is one boomerang you nerds can't return," commented Devolver Digital CFO Fork Parker.
"Catapult yourself through the air, use the power drawn from fallen creatures to slow time, and cut through the swarms of dark beings with your razor-edge boomerang. Travel through once bustling locales, sacrificed to hide a myth, and descend the Godpath into the lost realms below. Cleanse these halls and ensure that whatever lies beneath doesn't come back."
Dark fantasy deck-builder Neurodeck releasing March 18th
Indie studio Tavrox Games and publisher Goblinz Publishing will be inviting players to fight their fears in Neurodeck. "A wild mix of deck builder and roguelite, Neurodeck is an atmospheric card game about battling inner fears manifesting as eerie monsters, supported by delicate and evocative hand-drawn illustrations." It will be released on March 18th on PC via Steam, Trail.gg and Nintendo Switch.
Switch version of Mundaun delayed till April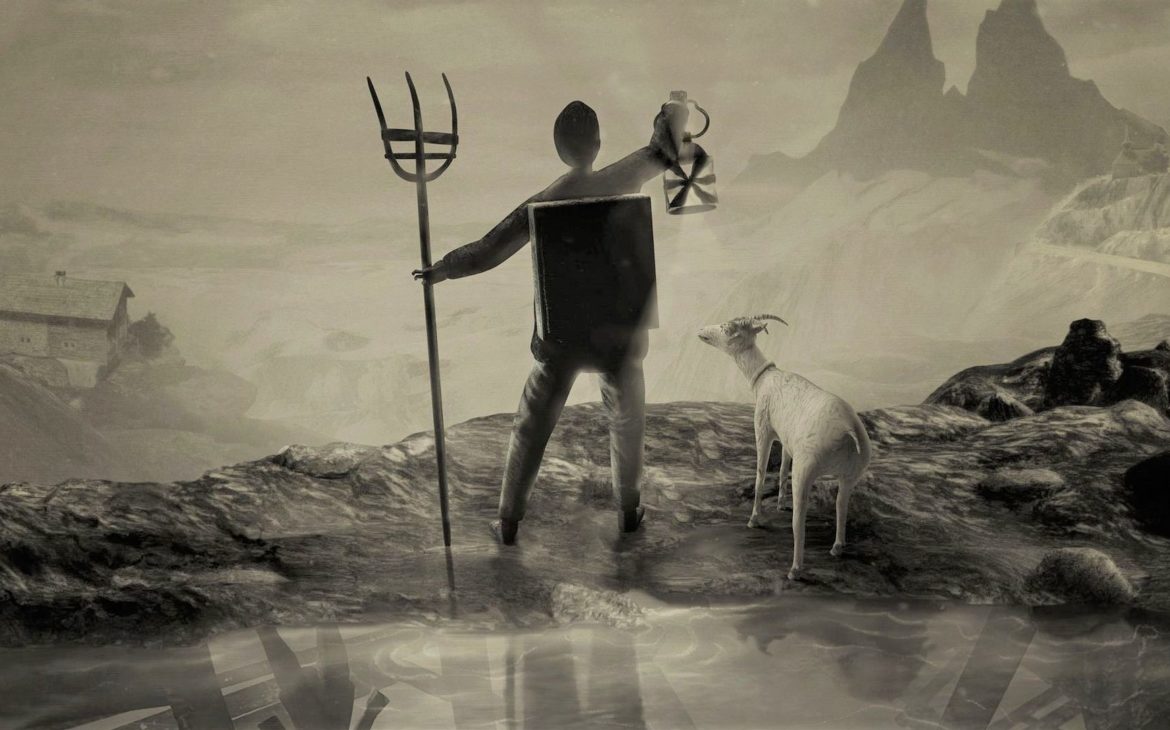 Hidden Fields and publisher MWM Interactive have announced that the Switch version of their hand-penciled "folklore-inspired horror adventure" Mundaun will release a little later than expected. The game will release as scheduled across PlayStation 5, PlayStation 4, Xbox Series X|S, Xbox One and PC via Steam and the Epic Games Store on March 16th.
"We want to take the proper time to ensure that every facet of Mundaun's vibrant hand-penciled world is properly brought to life on the Nintendo Switch, so will be taking just a few extra weeks to perfect it," said Hidden Fields founder and sole developer Michel Ziegler. "It has been an incredible journey working on the game and I look forward to delivering the best version of the game to all players this spring."
Star Wars Pinball Is Headed To VR Platforms
Zen Studios has announced that Star Wars Pinball will be launching on the original Oculus Quest, Oculus Quest 2, Steam VR, and PlayStation VR on April 29, 2021. This version will include 2 new tables – The Mandalorian and Star Wars Classic Collectibles – that have never before been released alongside 6 remastered tables from the existing version.
Space Otter Charlie Has A Release Date
Developers Wayward Distractions and publishers The Quantum Astrophysicists Guild have announced a release date for their puzzle platformer Space Otter Charlie. From a team of Popcap veterans who have broken out on their own (Ed Allard, Jeff Weinstein, Matt Holmberg & Isaac Aubrey), this game invites players to ""Swim" as an otter through zero gravity and jetpack through dangerous new areas.
Moving Out Goes Tropical In 'Movers In Paradise' DLC
Team17, DevM Games, and SMG Studio have released new DLC for their frantic furniture party game Moving Out. Available to purchase on PC and consoles for $7.49/ €7.49/ £5.99, this DLC adds 14 new levels set in a tropical paradise alongside an additional 10 arcade levels, new gameplay mechanics, and four new zany characters to choose from, together with new trophies and achievements for completionists.
Cyanide & Happiness: Freakpocalypse Gets Release Date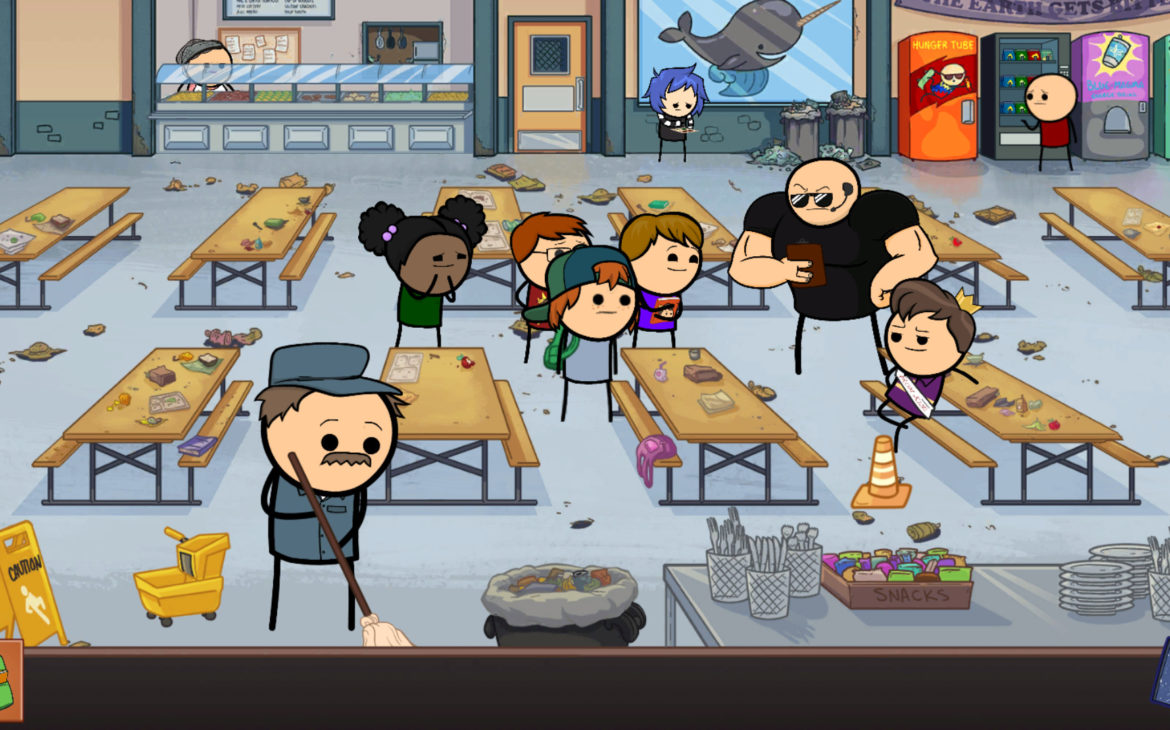 Serenity Forge and developers Skeleton Crew Studios and Explosm Games have announced that Cyanide & Happiness: Freakpocalyse will launch on Nintendo Switch and Steam on March 11th, 2021, for $19.99. It'll launch with a 10% discount for the first week. This is the first point-and-click-adventure game in a "tragilogy" (trilogy of tragedy) filled with dark comedy, drama, and weirdness.
PlayStation State of Play Round-Up
If you happened to miss yesterday's PlayStation State of Play stream, here's what went down.
· An enhanced and expanded version of Final Fantasy VII Remake was announced for June 10th, 2021. It's called Final Fantasy VII Remake Intergrade and it'll come with a brand-new episode featuring Yuffie as the main character, improved textures, lighting, and background environments, Photo Mode, DualSense features, a new difficulty setting and optimised loading times. The upgrade from PS4 to PS5 will be free for all owners but the new Yuffie chapter will require an additional purchase.
· Oddworld Soulstorm will launch on April 6th on PS5 and will be a part of PlayStation Plus.
· Kena: Bridge of Spirits got a release date on PS4 & PS5 – August 24th.
· SloClap (the makers of Absolver) revealed their fresh martial arts game called Sifu.
· There were new trailers for Crash 4, Returnal, Solar Ash, Five Nights at Freddy's Security Breach, Knockout City & Death Loop.
· Knockout City is set to have a cross-play Beta from April 2nd to the 4th.
Watch the whole thing here:
Square Enix Reveal 2 Final Fantasy VII Mobile Games
Capitalising on the wave of Final Fantasy VII Remake hype, Square then announced 2 new mobile games. The first is Final Fantasy VII First Soldier, a battle royale game set in the FFVII universe. As a SOLDIER candidate, the player will make full use of their magic and abilities in a battle for their survival.
Next up is Final Fantasy VII Ever Crisis, "a chapter-structured single player experience which will cover the whole of the FFVII timeline, including the events of the original game along with all the FFVII compilation titles, as well as new story elements, penned by Final Fantasy VII Remake story and scenario writer Kazushige Nojima, surrounding the origins of SOLDIER."
Neither game was given a release date. While we wait though, Square are putting the whole 8-disc Final Fantasy VII Remake soundtrack on streaming services. It'll land on Apple Music, Spotify and Amazon Music Unlimited today (Feb 26th).
Sony confirms PlayStation Japan Studio Restructure
After numerous rumours yesterday, Sony has confirmed that their Japan Studio will be restructured around the ASOBI team and Astrobot. Here's the quote from Sony:
"In an effort to further strengthen business operations, SIE can confirm PlayStation Studios Japan Studio will be re-organized into a new organization on April 1. Japan Studio will be re-centered to Team Asobi, the creative team behind Astro's Playroom, allowing the team to focus on a single vision and build on the popularity of Astro's Playroom.
"In addition, the roles of external production, software localization, and IP management of Japan Studio titles will be concentrated within the global functions of PlayStation Studios."
PlayStation Japan Studio had historically developed many iconic PlayStation games including Ape Escape, Patapon, LocoRoco, and Knack.
AEW Games Releases First Game
It was announced at the end of episode 2 of AEW 2.Show with Kenny Omega that AEW Casino: Double Or Nothing will be released today on both Android and iOS devices. It contains 13 casino games to play with All Elite Wrestling themes and characters.
As far as their console game is concerned, no release date was announced but Omega and special guest Brandon Cutler did reveal that sound for the game was being recorded at DDPY studios. There was also an update on the AEW Elite GM game by Ref Aubrey Edwards.
The Persistence Enhanced Headed To New-Gen Consoles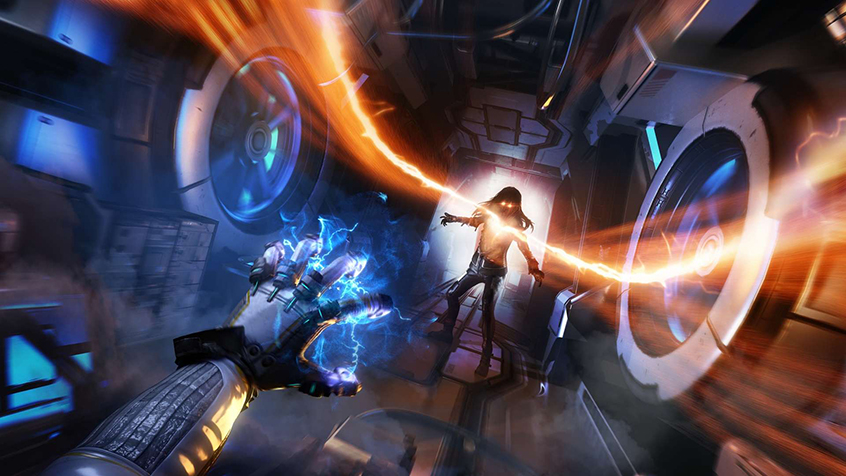 Perp Games and developer Firesprite have announced that the acclaimed survival-horror title The Persistence Enhanced is coming to PlayStation 5 and Xbox Series X|S in late Spring 2021 with a physical retail release targeting the same date.
"The Persistence offers a brutal take on survival-horror that integrates an innovative rogue-lite design into the genre as players are tasked with surviving aboard a doomed deep space colony starship in the year 2521. Overrun with an array of horrific and murderous aberrations, players must explore, evade and fight through the depths to bring the ship back to Earth."
System Shock Remake Receives Demo & Launch Window
Nightdive Studios has confirmed its much anticipated System Shock remake will finally launch this summer. To give fans a taste of what they're waiting for, they're releasing a new demo for the game live today on Steam, GOG, and the Epic Store. It'll cost £31.99/$44.95 USD and early purchasers will get a copy of the upcoming System Shock 2: Enhanced Edition too. Nightdive says consoles will receive the demo at a later date, and notes that its System Shock Remake will also be available to stream via Amazon's Luna this summer.
---
If you enjoyed this article or any more of our content, please consider our Patreon.
Make sure to follow Finger Guns on our social channels –Twitter, Facebook, Twitch, Spotify or Apple Podcasts – to keep up to date on our news, reviews and features.