A slew of new PlayStation VR announcements, Battle Brothers headed to Switch, Loop Hero's Launch trailer and more.
Here's all of the gaming news that's fit to print from the 3rd of March, 2021.
In Rays of the Light Coming To Consoles
Publisher Sometimes You and 7th Sector developer Sergey Noskov will release In Rays of the Light for PlayStation 5, PlayStation 4, Xbox One, and Switch on March 17th, 2021.
In Rays of the Light first launched for PC via Steam in June 2020 under the title The Light Remake. It's described as a "First-person meditative quest" with "a metaphorical philosophical story revealed in the study of details and surroundings".
---
Dynasty Warriors 9 Empires delayed
Koei Tecmo and developer Omega Force have announced that Dynasty Warriors 9 Empires has been delayed from its early 2021 release window until an undetermined date. Here is Koei Tecmo's full message on the delay:
Although Dynasty Warriors 9 Empires was initially announced as an early 2021 release, the team is still working hard on delivering the best game possible, so we wanted to let our fans know the current situation and will announce the new launch window in future updates.

We apologize for the delay and appreciate your continued support. In the meantime, check out this first look at a scene from our opening movie. Just a taste of what's to come as we get closer to finishing the game.
The aforementioned Dynasty Warriors 9 Empires opening movie still is below.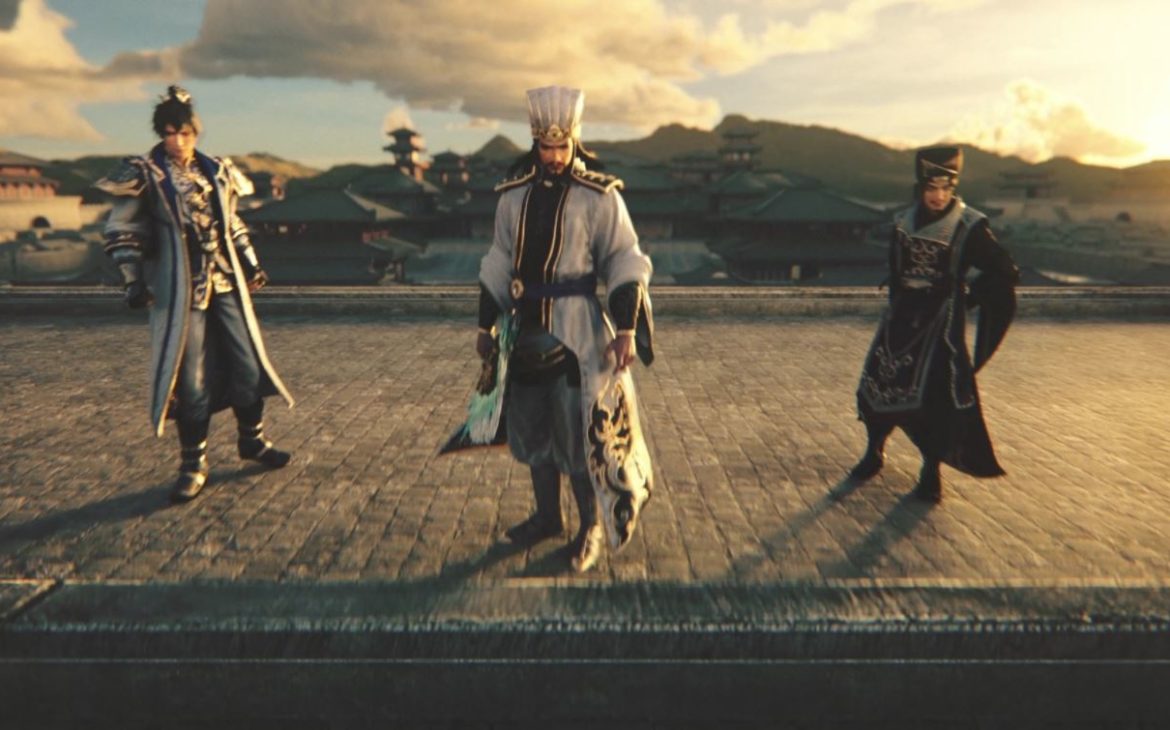 ---
Sony announce 6 new PlayStation VR titles including Doom 3 VR Edition
After announcing their continued support for Virtual Reality platforms, revealing that they're working on a new version of the PSVR headset, Sony have now revealed a slew of new PSVR titles.
Doom 3: VR Edition for PS VR
Featuring both DOOM 3 and its expansions – Resurrection of Evil and The Lost Mission – DOOM 3: VR edition retools id Software's horror-action classic for PSVR technology. It's launching on March 29th, 2021 (so soon!).
DOOM 3: VR edition includes new textures, new shaders, new sound effects, flashlights mounted to the weaponry, an 180-degree quick turn (very interested to see if this is motion sickness free) and a wrist mounted health display.
---
Song in the Smoke Revealed for PS VR
A survival game set in a beautiful but primal and dangerous wilderness, Song in the Smoke has been announced for PlayStation VR. It's coming from Galak-Z developer, 17-BIT
"Every time you play Song in the Smoke, we want you to be asking yourself these same questions. Should I craft a new bow, or make do with old faithful? Is this the perfect campsite, or should I pack up and move into that cave on the cliff side? Am I ready to fight that strange shimmering monster that I saw stalking just over the ridge line?"

Rich McCormick – 17 BIT
Action-adventure Fracked launches on PSVR this summer
---
From nDreams, the developers behind VR sensations The Assembly & Phantom Covert Ops, have unveiled their next VR title – Fracked.
"In Fracked, we've cast the player as a hero thrown into the fight. Stuck deep inside a mountain fracking facility the region has been taken over by an army of gun-wielding, interdimensional maniacs known as (you guessed it) the Fracked! As the last hope for the world, you must take them down before it is all too late… We're not going for subtlety here – it is bold, brash and uncompromising in its vision."

Steve Watt – Creative Director, nDreams
Interestingly, this might be the first PS VR game to get PS5 enhancements including improved framerates, loading times and resolution.
---
I Expect You To Die 2: The Spy And The Liar heading to PS VR
A sequel to the beloved I Expect You To Die, I Expect You To Die 2: The Spy And The Liar is coming to PS VR in 2021. "We are thrilled to be coming back to PlayStation VR with the sequel," Project Director Charlie Amis says. "It was really a no-brainer. Our PS VR Agents are an integral part of our community, and we can't wait for players – both new and returning – to experience the new twists, turns, perils, and puzzles IEYTD2 has to offer."
---
JRPG-inspired MMO Zenith is coming to PS VR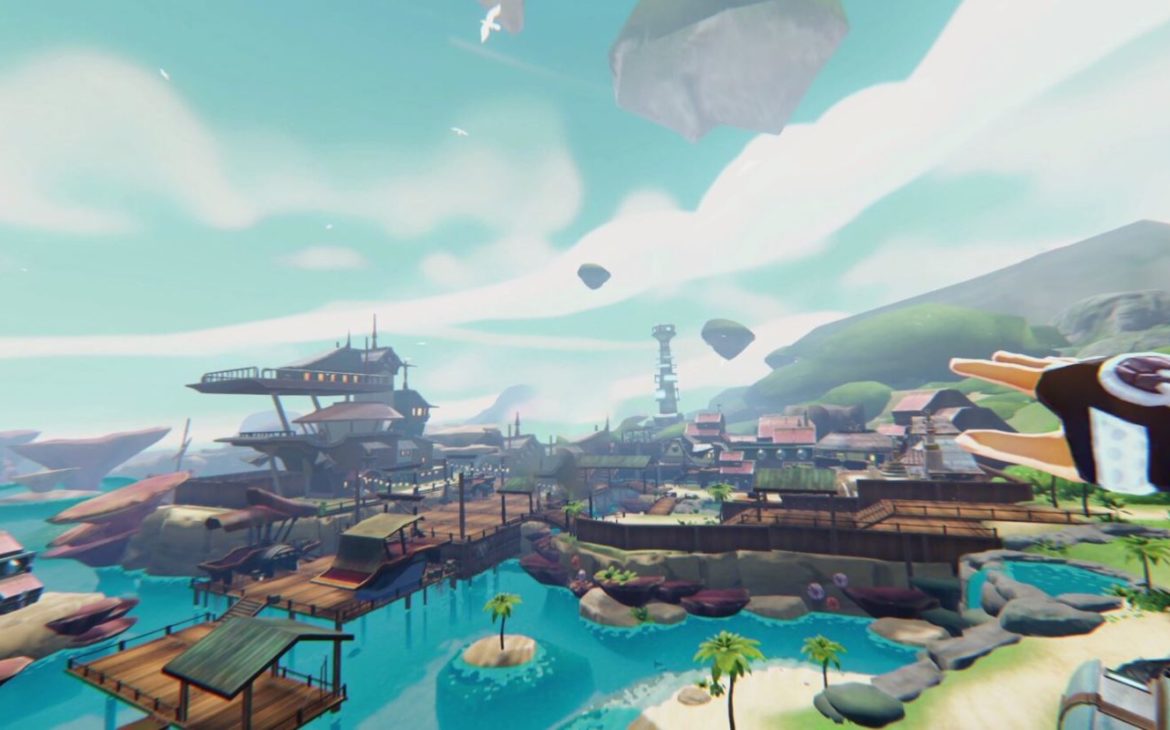 An JRPG-inspired MMO, Zenith is coming to PSVR. Read more here.
---
4-player Co-op Shooter After the Fall Announced
Developed by Vertigo Studios, the team behind Arizona Sunshine, and published by Vertigo Games, After the Fall is a multi-platform VR shooter featuring full cross-platform multiplayer, 4-player co-op functionality as well as "support for a wide range of VR play styles that will offer an immersive thrillride for veteran VR gamers while remaining welcoming to VR newcomers as they conquer the infested, urban wasteland of 1980s Los Angeles together with friends or solo."
After the Fall will be coming to PlayStation VR, PC VR and to be announced VR platforms in Summer 2021.
---
Loop Hero Launch Trailer Loops In
Loop Hero (one of our indie highlights for the month of March) is launching on Steam on the 4th of March for PC via Steam. As is tradition, the launch trailer has arrived and can be viewed above. The game will have a 15% launch discount until March 15th.
"Unlock and wield an expanding deck of mystical cards to position enemies, buildings, and terrain along the path of each unique expedition to piece together your brave hero's memories and restore balance to the world. "
---
RPG Battle Brothers Landing on Switch on March 11th
Battle Brothers originally launched on Steam back in 2017 to positive critical acclaim. It's a turn-based tactical RPG in which players accrue their own mercenary gang in a gritty, medieval fantasy world. Now, UKIYO Publishing and Overhype Studios have announced that they're bringing the game to Nintendo Switch on March 11th. If you pre-order before that date, you'll get a 15% discount.
---
Xbox Game Pass adds 5 games including Football Manager 2021
The following games will be joining the Xbox Game Pass service in March and beyind:
Five games will be launching the service on March 15th: The Witcher 3: Wild Hunt, Bloodstained: Ritual of the Night, Alvastia Chronicles, Kona & Astrologaster.
---
If you enjoyed this article or any more of our content, please consider our Patreon.
Make sure to follow Finger Guns on our social channels –Twitter, Facebook, Twitch, Spotify or Apple Podcasts – to keep up to date on our news, reviews and features.