Catboy, Owlette, and Gekko are leaping onto PC and consoles in 'PJ Masks Heroes Of The Night' this October.
Catboy, Owlette, and Gekko are leaping onto PC and consoles in 'PJ Masks Heroes Of The Night' this October.
I think it's fair to say that Outright Games are having one of the best months that any video game publisher has ever had. In a few weeks time they're releasing Dreamworks Spirit Lucky´s Big Adventure and The Last Kids On Earth And The Staff Of Doom for PC and consoles. Over the past 10 days, the kids game specialists have also announced My Friend Peppa Pig, Hotel Transylvania: Scary Tales Adventures, Blaze and the Monster Machines: Axle City Racers and The Addams Family: Mansion Mayhem all of which are scheduled to release before the end of the year.
They're topping this period off by announcing PJ Masks Heroes Of The Night, a 3D Action Adventure Side-Scroller based on the hit TV show. Despite being an absolute hit on the Disney Junior channel since 2015, this will be the first time Catboy, Owlette, and Gekko star in their own console game. The game is being developed in collaboration with eOne/Hasbro and developers Petoons Studio. It'll be launching on PS4, Xbox One, Switch & PC on October 29th, 2021 for £34.99.
In PJ Masks Heroes Of The Night, players will be able to use the team's powers – Catboy's speed, Owlette's flying, and Gekko's muscles – to stop the night-time baddies – Romeo, Luna Girl, and Night Ninja. The heroic trio will be setting off from Mission Control HQ and visiting eight PJ Masks locations, from Mystery Mountain all the way to Moon. With help from PJ Robot, players will discover "a world of friendship, teamwork, and amazing hidden collectibles" along this platforming adventure.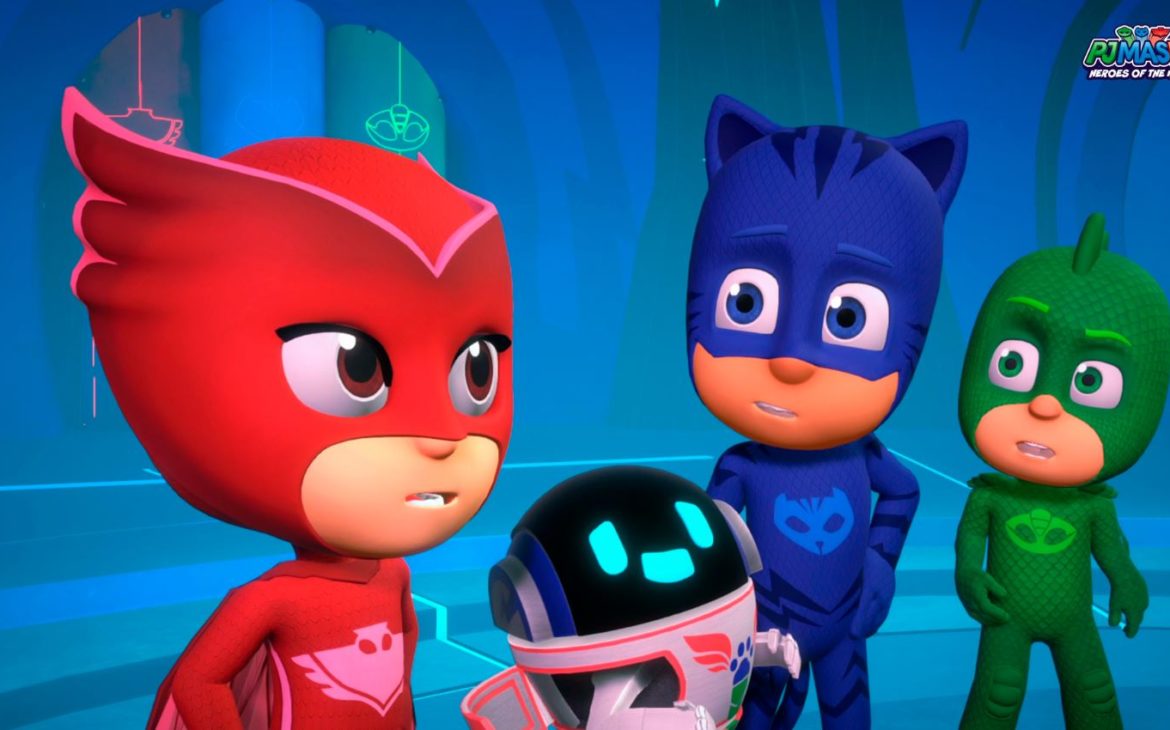 "We're beyond excited to be the ones to finally bring the PJ Masks home to consoles in this brand new adventure, our partnership with Hasbro on creating amazing kids video games has been a dream come true. The PJ Masks are a beloved, modern franchise for kids and really serve that growing audience from pre-school to older kids discovering the world of superhero adventure for the first time. With all our games we want to bring kids into the amazing world of video games and couldn't think of a better fit for this than the PJ Masks."

Terry Malham, CEO of Outright Games.
To keep up with developments on PJ Masks Heroes Of The Night, you can follow Outright Games on Twitter and Facebook.
Source: Press Release