PAW Patrol: Mighty Pups Save Adventure Bay is available now for Xbox One, PlayStation 4, Nintendo Switch and PC
Outright Games have been on an absolute tear recently with their products. The publisher that specialises in children's games, especially licenced one's, have released Ben 10: Power Trip, Trollhunters, Zoids Wild: Blast Unleashed and Transformers: Battlegrounds in just a few short months. They're not finished there though because today they've released a sequel to their most popular game ever, Paw Patrol: On A Roll, called "PAW Patrol: Mighty Pups Save Adventure Bay". Just in time for those Santa letters…
Inspired by the mega hit movie "PAW Patrol: Mighty Pups", PAW Patrol: Mighty Pups Save Adventure Bay is available now on Playstation 4, Nintendo Switch, Xbox One and PC via Steam priced at $39.99 / £34.99 / €39.99.
"A meteor has fallen in Adventure Bay and now the PAW Patrol have been given spectacular superpowers. With the town in a mighty mess, the pups must use their new powers to set things right again. Pick your favourite pup and take on heroic challenges; each pup has their own unique abilities from Chase's Super Speed to Marshall's Mighty Heat, to take on a total of 13 missions and 4 additional mini-games, including Pup Pup Boogie! Featuring iconic locations from the show and TV-style mission briefings, families can play together in co-op mode for the PAWfect entertainment activity this holiday!"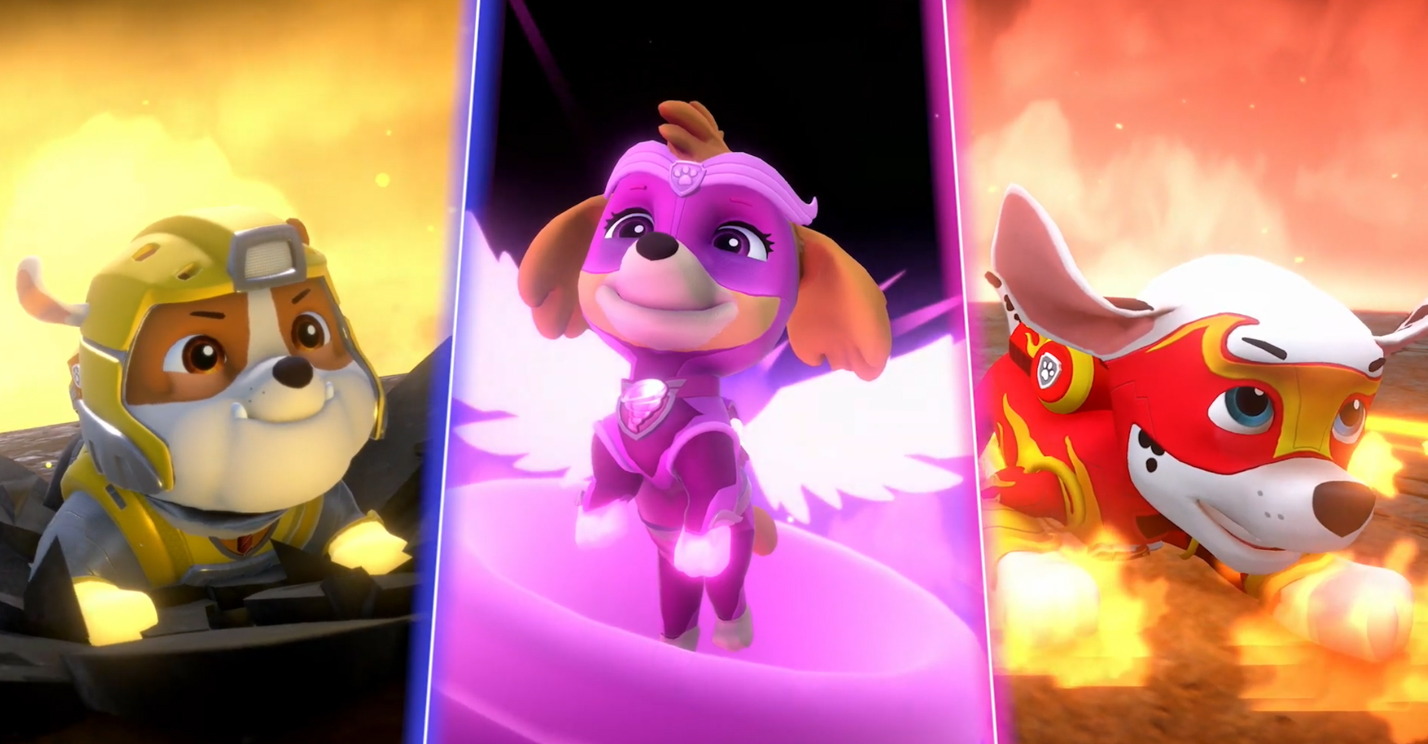 "It has been a joy to return to the world of PAW Patrol and create a brand new game for families to enjoy together. Our previous PAW Patrol game is still one of our most popular and with this new title we have aimed to deliver an even bigger and better interactive experience for preschoolers. With the action-packed missions, puzzles, co-op mode and superpowers, this is a game the fans will really enjoy."

Terry Malham, CEO of Outright Games.
PAW Patrol: Mighty Pups Save Adventure Bay is available now for Xbox One, PlayStation 4, Nintendo Switch and PC Digital and exclusively at retail from Smyth's
Source: Press Release