Become best new friends with the titular character in 'My Friend Peppa Pig', heading to consoles in PC in October, 2021.
Become new friends with the titular character in 'My Friend Peppa Pig', heading to consoles in PC in October, 2021.
Do you have a little one that likes bouncing up and down in muddy puddles? Is "DINOSAUR RAWR" a permanent part of their vocabulary? Can they recite the Bing Bong song on command? Then Outright Games' latest announcement is going to be very exciting for them.
My Friend Peppa Pig is a new adventure coming from Outright Games (Spirit Lucky's Big Adventure, Blaze: Axle City Racers) in collaboration with eOne, Hasbro's global entertainment studio, and developer Petoons Studio (Petoons Party). It'll be releasing on PS4, Xbox One, Nintendo Switch, Xbox Series S|X and PC on October 22nd, 2021. It'll cost £34.99 at launch digitally. The game will feature fully localised voice acting in English, Spanish, French, German, Italian, Brazilian Portuguese, Dutch, Russian, Polish, Swedish, Norwegian, Danish and Finnish.
In My Friend Peppa Pig, we'll be able to choose and design the newest character to enter Peppa's world. There'll be a few animal species to choose from and a wardrobe full of cosmetic items to dress them in. This new character will then get to meet Peppa, her family and a host of other fan favourite characters from the hit TV show. While Peppa will suggest things to do, it's up to the player to explore the world and decide on what adventures to get into. Along the way we'll be visiting iconic locations from the TV show including the Beach, the chilly Snowy Mountains, Peppa's house and even Potato City.
"Set off on a one of a kind adventure and interact with beloved characters from Peppa's World. Play with George and Mummy Pig at Peppa's house, help Daddy Pig find his lost glasses, or jump in muddy puddles together, whatever happens in the story is up to the player."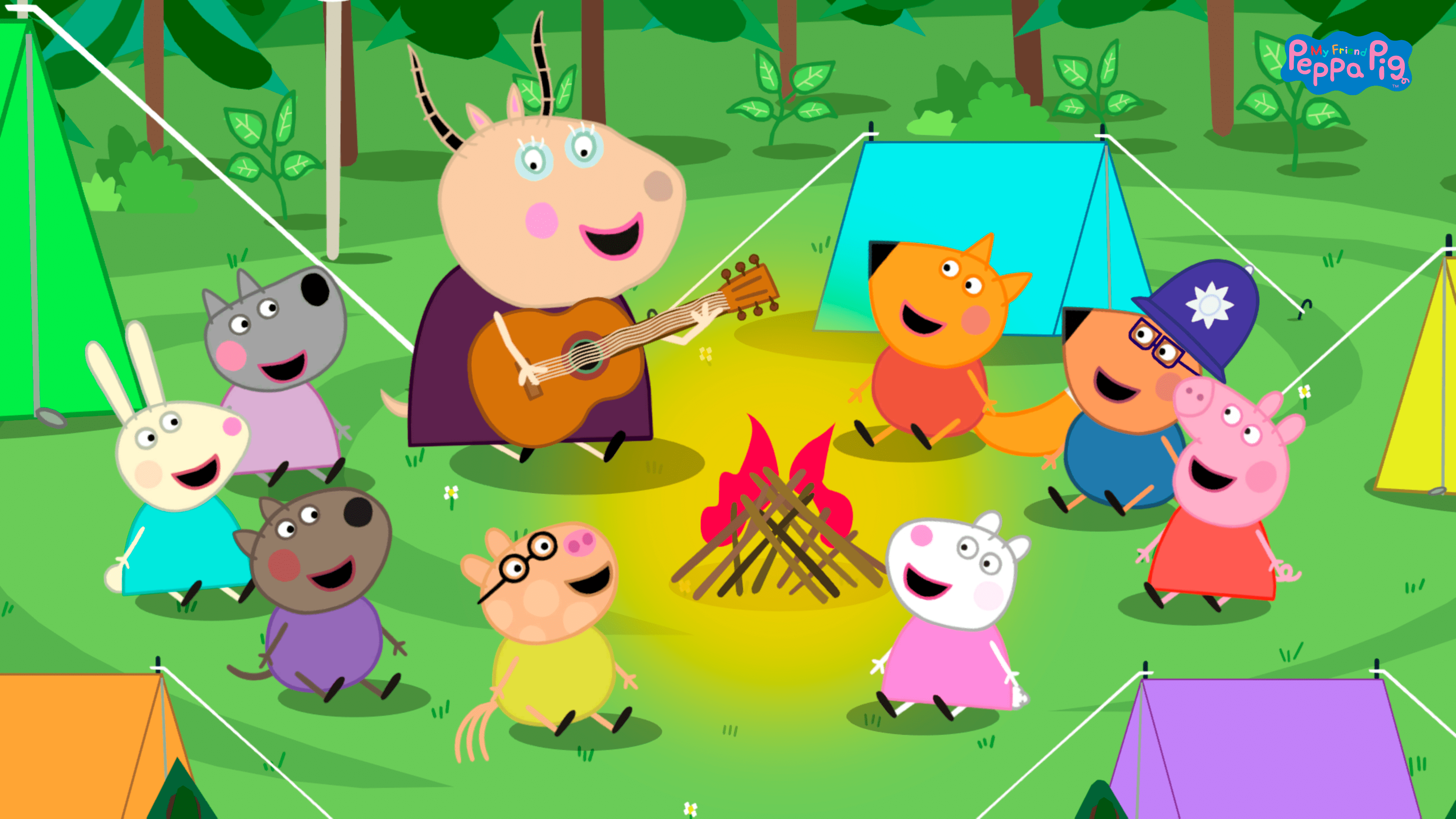 "Peppa Pig is a global smash hit and we're so excited to bring this world to life in a brand-new console video game. This is a game for all young children and their parents to enjoy together, exploring Peppa's world in this brand-new adventure, and we couldn't be more excited for it to release this Autumn."

Terry Malham, CEO of Outright Games.
To keep up with developments on My Friend Peppa Pig, you can follow Outright Games on Twitter and Facebook.
Source: Press Release