Outright Games have announced a slew of new titles at their OG Unwrapped 2022 event. Here's everything they announced.
Outright Games have announced a slew of new titles at their OG Unwrapped 2022 event. Here's everything they announced:
Over the past few years, the family game specialists Outright Games (publishers of My Friend Peppa Pig, Paw Patrol: On A Roll, Ben 10: Power Trip and Transformers: Battlegrounds) have been holding regular events called OG Unwrapped. In the past, these have been shown exclusively at press and influencers but for the first time ever, the Spril 2022 show is being streamed to the public too. If you've not watched it – it's streaming on May 19th at 8am PST/11am EST/4pm BST/5pm CEST – you can catch it on the Outright Games Youtube channel. If however you're like me and you want to catch the headlines, we have you covered. Here's everything that has been announced at the OG Unwrapped 2022 event.
DreamWorks Dragons: Legends of The Nine Realms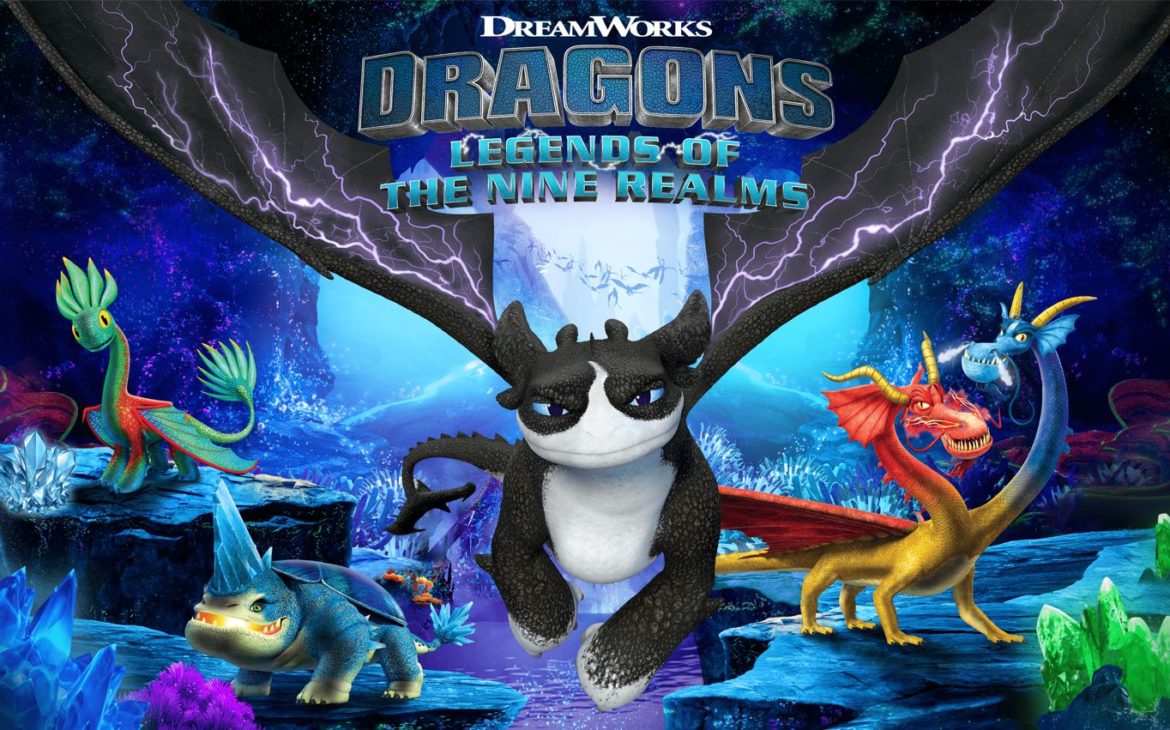 Developed by A Heart Full of Games (Dynasty Feud), DreamWorks Dragons: Legends of The Nine Realms is an all new action-adventure game inspired by the hit series set 1,300 years after the events of How to Train Your Dragon. Launching this Autumn on all major consoles, PC and Stadia, this game does away with a human protagonist and has you play as the lead Night Light dragon Thunder from the TV show.
"Unleash your inner dragon and fly beyond the Hidden World, in your unforgettable adventure to rescue Thunder's lost family. Soar through subterranean realms, use your dragon claws and tail to defeat enemies, and unlock new powers to build the ultimate hero. The underground dragon kingdoms are depending on you!"
PAW Patrol Grand Prix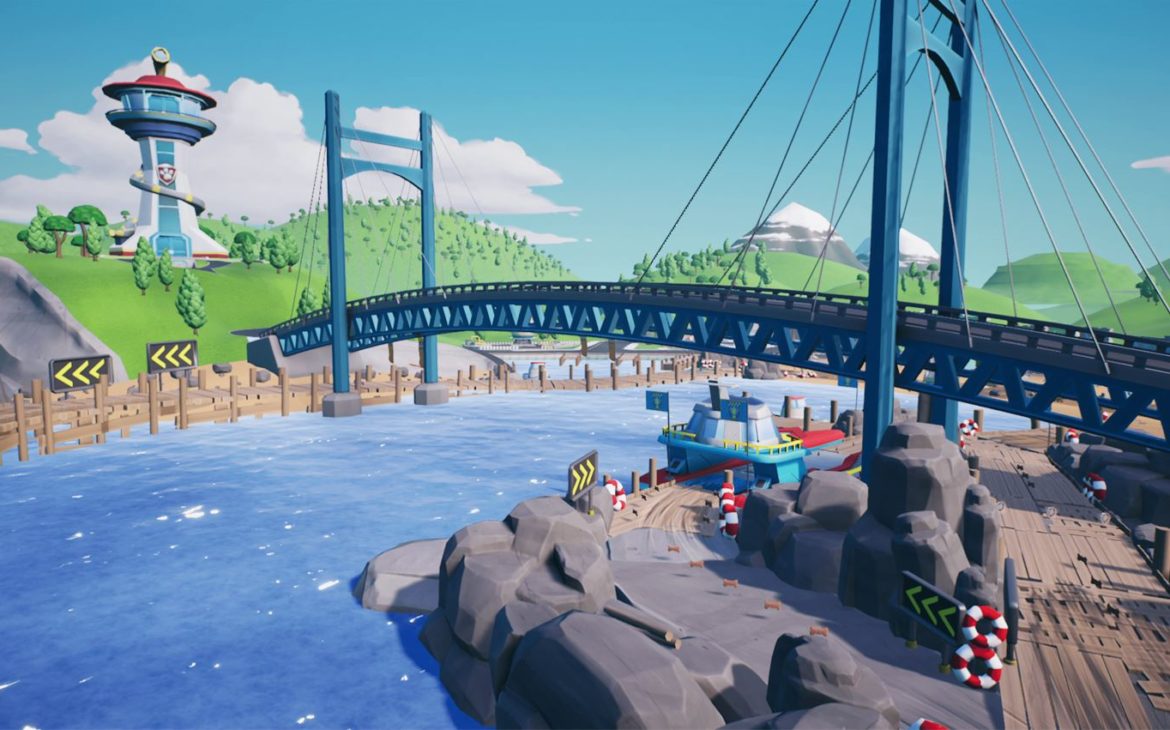 The 4th PAW Patrol game from Outright Games, the second game announced at OG Unwrapped is PAW Patrol Grand Prix. Created by 3DClouds (Blaze, Fast & Furious, King of Seas) this kart racing game allows for up to 4-players to race together as all of their favourite pups (including Rex from Dino Rescue for the first time) in many of the iconic locations around Adventure Bay. There's going to be 11 tracks to race on with customisable Karts complete with 20 stickers and as many toppers across single player and multiplayer. PAW Patrol Grand Prix is launching on September 30th, 2022 on Xbox Series X/S, Xbox One, PS4, PS5, Nintendo Switch, PC & Google Stadia.
LOL Surprise! B.Bs Born To Travel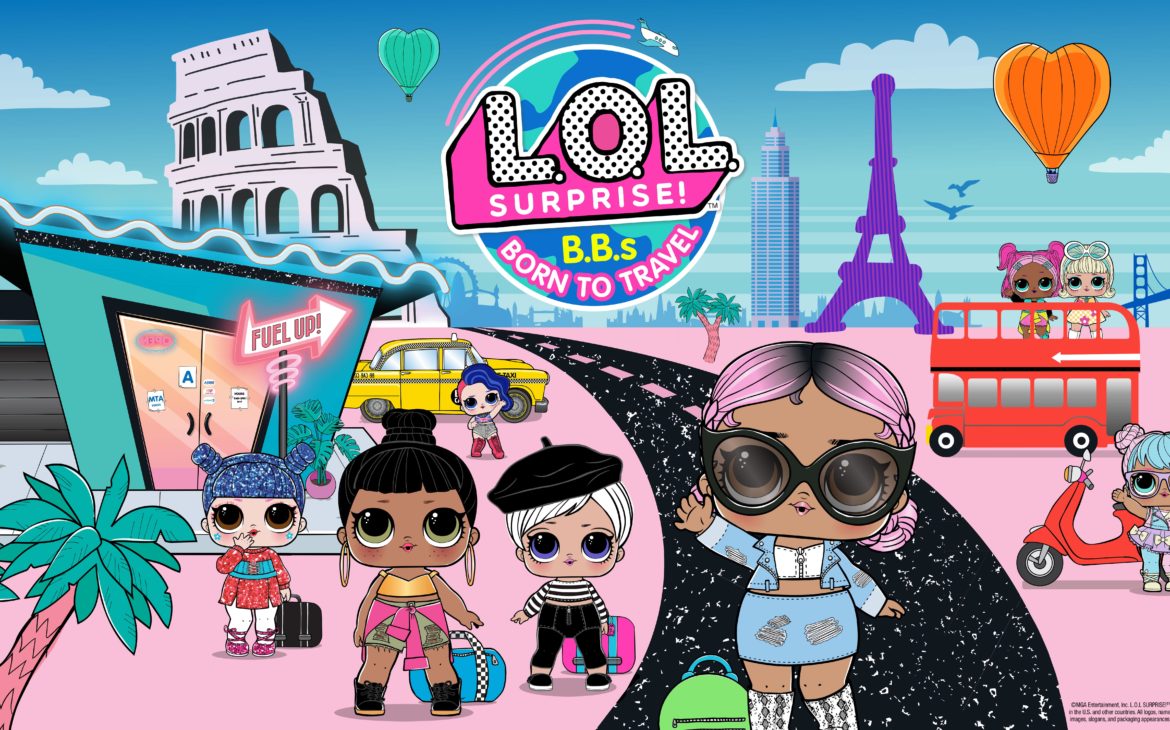 Imagine Overcooked but designed around outrageous arcade fashion rather than creating food and you'll have an idea of what LOL Surprise! B.Bs Born To Travel looks like it's shaping up to be. Developed by Xaloc Studios (Fantasy Friends) and launching on October 7th, this 4 player co-op game is based on the collectable LOL dolls and their travels around the globe. In the game, you'll play through 30 levels set across five iconic cities including New York, Paris, and Tokyo where you'll be choosing your own LOL doll and attempting to deliver every fan's dream L.O.L. Surprise! ball before the timer runs out. Once you've finished work, you can show off your collected dolls and special editions at fashion shows and music concerts. You'll see LOL Surprise! B.Bs Born To Travel strutting the catwalk on Xbox Series X/S, Xbox One, PS4, PS5, Nintendo Switch, PC & Google Stadia this October.
Star Trek Prodigy: Supernova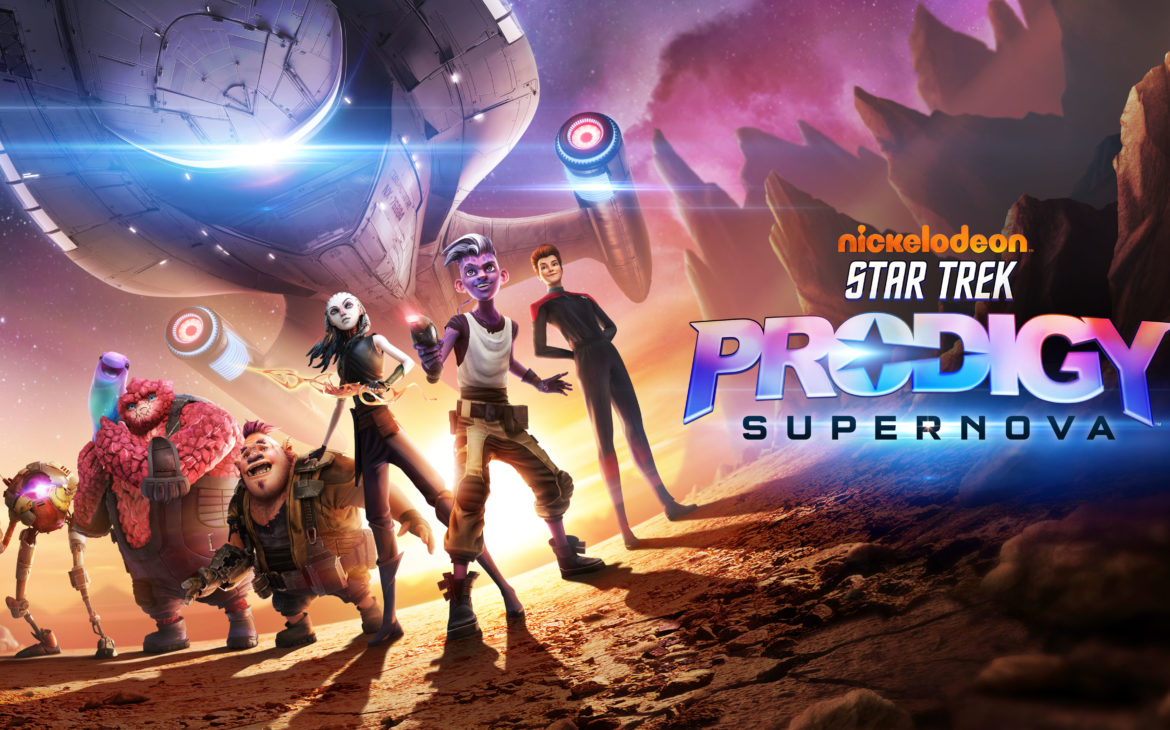 Based on the acclaimed animated Netflix/Paramount+ series launched in 2021, Star Trek Prodigy: Supernova marks the first ever family-friendly Star Trek game aimed at younger players. The game will be available this October on PlayStation 4, PlayStation 5, Nintendo Switch, Xbox One, Xbox X|S, Steam and Stadia priced at $39.99/£34.99/€39.99. In this 2 player co-op title, we'll be able to play as Dal and Gwyn as they explore the alien worlds of Orisi, Mirios and Taresse, each with its own hostile environments, puzzles, challenges and mysteries.
"After the U.S.S. Protostar picks up strange readings from a dying star, Dal and Gwyn must race against time to save their friends, their ship, and an entire planetary system before a supernova destroys them all! Using their unique skills to overcome ingenious puzzles, endure hostile environments and battle deadly robot armies, Dal and Gwyn must save their captured crewmates Jankom Pog, Rok-Tahk, Zero and Murf. But they soon encounter a deadly new enemy, one that will stop at nothing to destroy the U.S.S. Protostar and change the very course of history!"
Star Trek Prodigy: Supernova launches on October 14th, 2022.
Justice League Game From Outright Games (Name TBC)
Even Outright Games managed to fit a "Just one more thing…" announcement into OG Unwrapped. That came in the shape of a Justice League game. While every other game during this presentation is launching in 2022, this game is launching in 2023. Information is sparse about the title too, but here is what we do know:
The Justice League game from Outright Games is being developed by PHL Collective, the makers of Ben 10 Power Trip and the recent Addam's Family: Mansion Mayhem game.
The game is targeting Xbox Series X/S, Xbox One, PS4, PS5, Nintendo Switch & PC.
It's looking to have 1 to 2 player offline multiplayer.
The game is going to be a big action adventure with the Justice League members taking on some of the most powerful villains in the DC universe.
No voice acting talent has been announced yet but Outright Games will share more details about this game in the future.
OG Unwrapped 2022 – Our Take:
Outright Games have been steadily growing and evolving over the past few years. Where they've been most impressive at is finding worthwhile IP's to use and pairing them with developers that can make the most of them. That's certainly something that seems to be continuing at pace if the contents of this OG Unwrapped showcase are anything to go by. The fact that Outright Games are working with Warner/DC on such a massive IP like Justice League is proof of this. PHL Collective did an excellent job on Ben 10 Power Trip and my kids and I are still playing Addams Family Masion Mayhem 4 months after we picked it up. I'm quite excited about what this developer can do with such a prestigious IP.
There's also signs that the relationship between Paramount and Outright games is strengthening. Star Trek is a globally recognised IP with millions of fans both new and old. A game based on the new animated show is a slam dunk, especially one made by Tessera Studios who have already won awards, despite only forming back in 2017. I asked during the OG Unwrapped preview about how involved Paramount had been with the creation of the game and the answer was "Very, they've been with us every step of the way". That's a very encouraging sign.
Elsewhere, the LOL Surprise, Dragons and PAW Patrol licences are being smartly used to cater to their target audience just in time for the holiday rush. There's little doubt that all 3 of these games are going to find their way onto some letters to Santa before Christmas this year. One game that wasn't mentioned during OG Unwrapped very much was DC League of Super-Pets: The Adventures of Krypto and Ace. It launches on July 15th for all major platforms and my kids have already started to slip hints that they'd like it for the summer holidays.
All in all, OG Unwrapped 2022 was yet another great showing for Outright Games. If you're a parent like me, I can see a few peaceful evenings thanks to these games. If you're a young gamer then it feels like there's something here for you, no matter your tastes.
---
What were your thoughts on the games unveiled? Head to the comments section and let us know.
---
If you enjoyed this article or any more of our content, please consider our Patreon.
Make sure to follow Finger Guns on our social channels –Twitter, Facebook, Twitch, Spotify or Apple Podcasts – to keep up to date on our news, reviews and features.