DON'T NOD's New Game Banishers: Ghosts of New Eden Gets A Date Reveal Trailer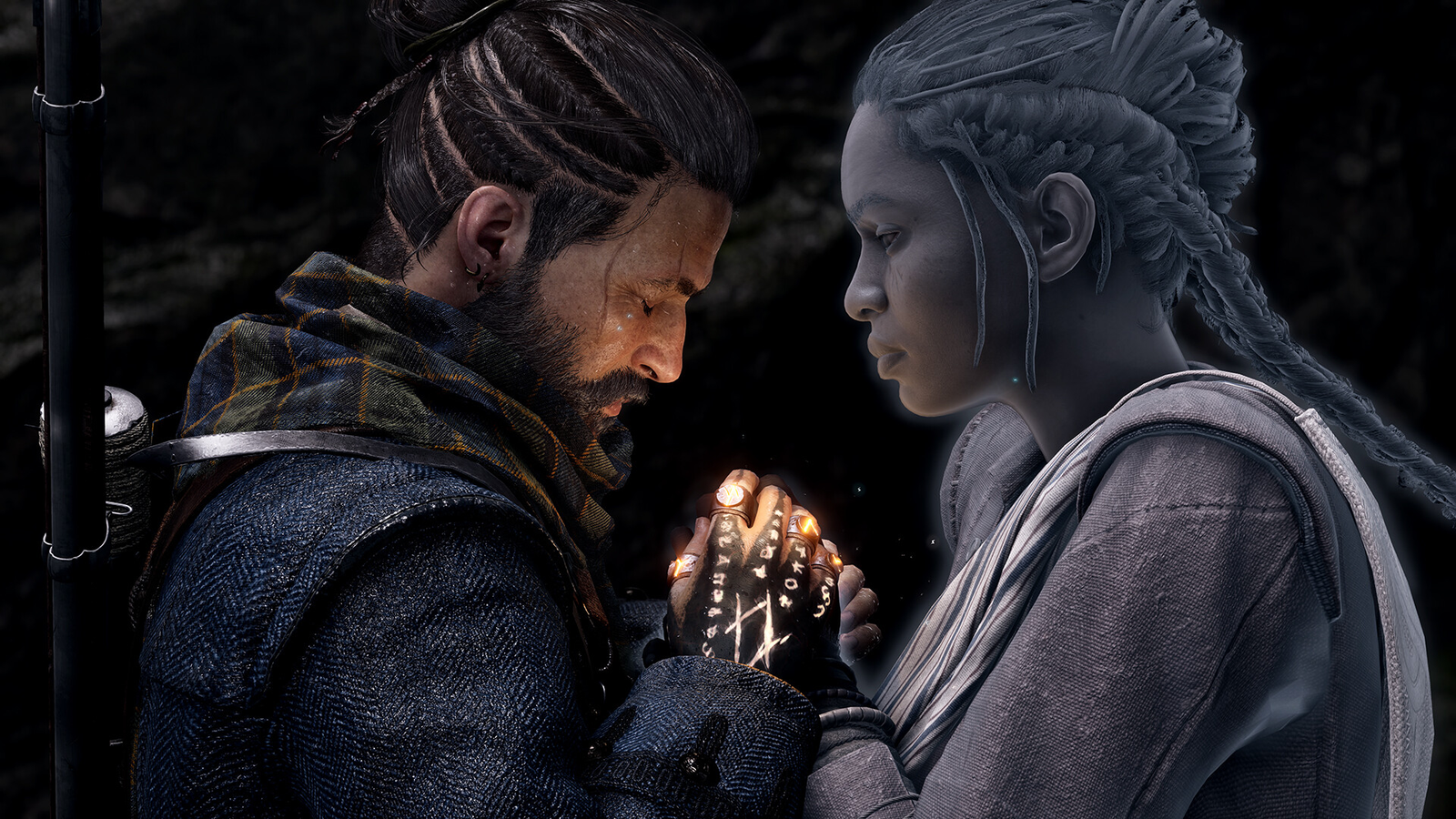 Banishers: Ghosts of New Eden is the new action-RPG from Don't Nod and it finally has a release date, with special editions up for pre-order.
Don't Nod's exciting new journey into the action-RPG genre comes by way of Banishers: Ghosts of New Eden. The game was initially shown off at The Game Awards 2022 and became an instant highlight. You play as Antea Duarte and Red mac Raith, two lovers who have vowed to protect the living from the dead as ghost hunters.
However, Antea has tragically become a spirit, and the pair search for a way to end her plight. Through the emotive and thought-provoking narrative, you'll be using both Antea's supernatural powers and Red's extensive arsenal to banish the ghosts and spectres haunting the living. You'll be deciding the fate of the people of New Eden as you make difficult narrative choices that'll effect both the living and the dead. How far will you go to bring back your beloved?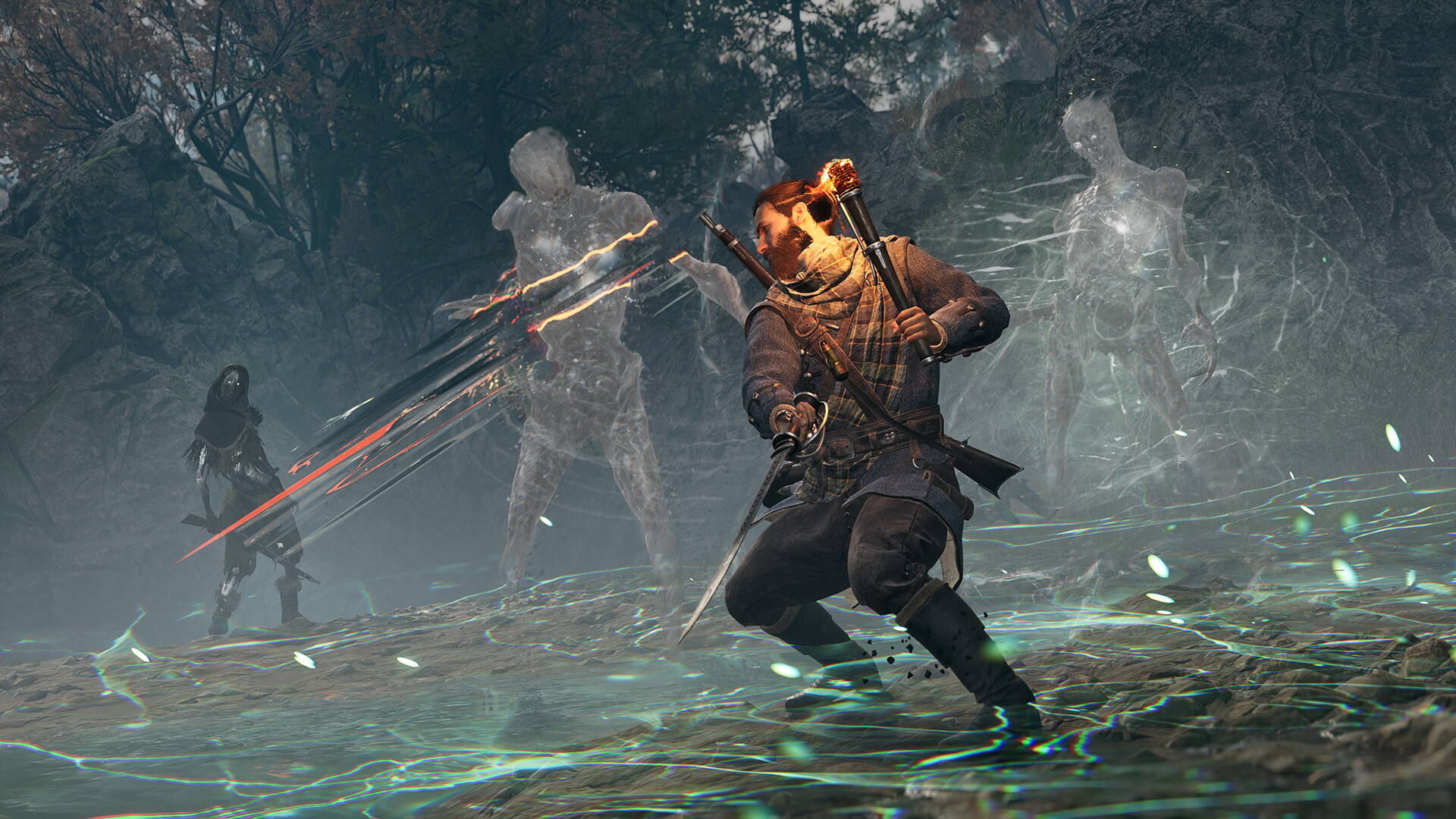 You won't have to wait too long to delve into Banishers: Ghosts of New Eden as it will release on PlayStation 5, Xbox Series X|S and PC on November 7th. This announcement also came with a brand-new trailer that shines more of a light on the story. You can watch below:
Exciting Editions To Pre-Order
Along with a date, the trailer showed the different editions that are now up for pre-order. From the Focus Entertainment store, you can pre-order the physical standard edition on PS5 and Xbox for £59.99. If you're like me and enjoy your shiny other editions, there's also a collector's edition exclusively at the Focus Entertainment store for £179.99. This comes with a separable statuette of Red and Antea, the game's official artbook, a Steelbook®, two Banishers signet rings, and the game on the platform of your choice (physical copies for consoles, digital copy for PC) with the Wanderer Set in-game DLC.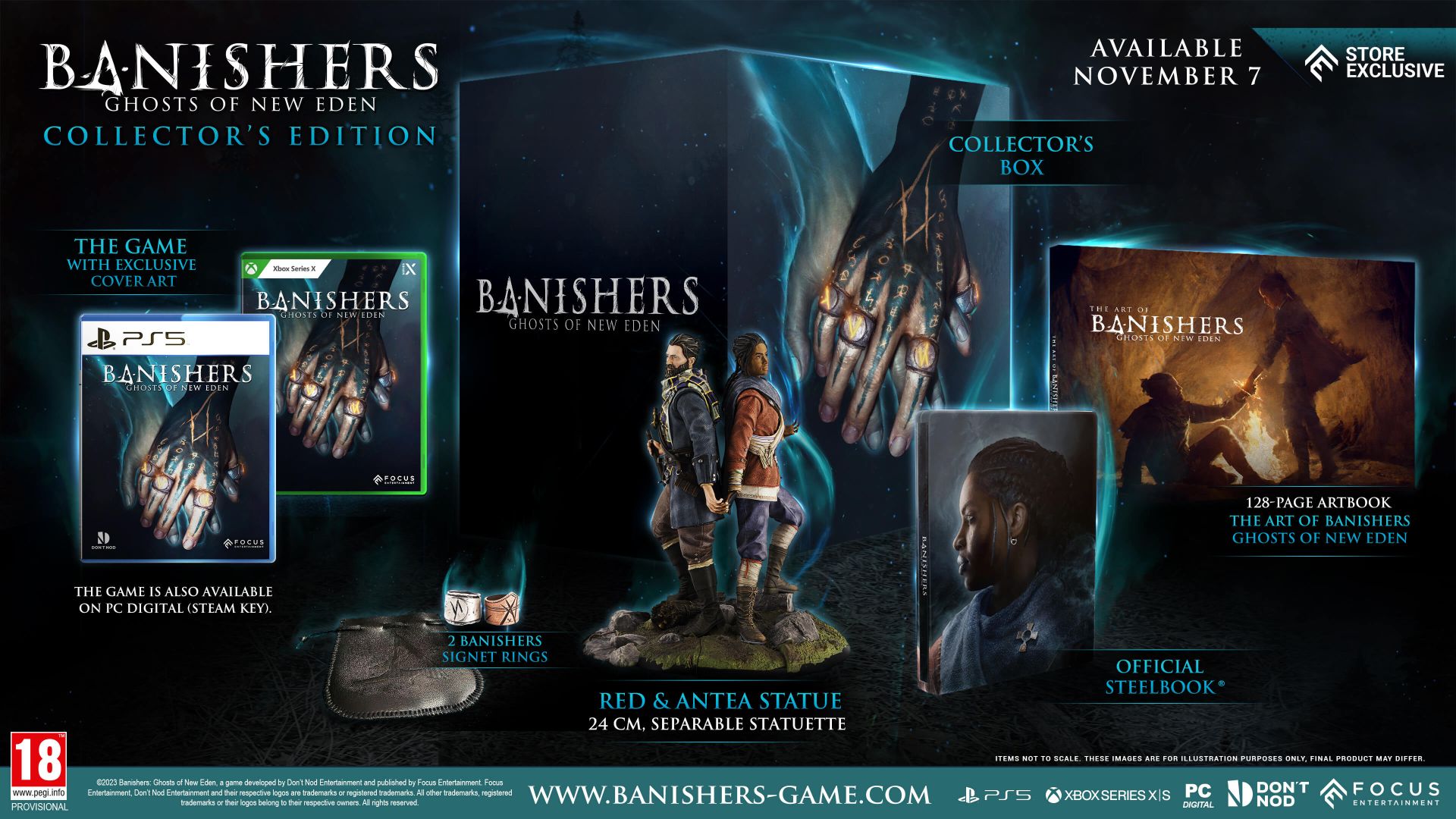 The last quarter of the year is looking absolutely stacked, and Banishers: Ghost of New Eden looks to only add to that list of quality games. Here at Finger Guns, we've really enjoyed Don't Nod's games and this game is a refreshing endeavour for the studio.
[Source: Press Release]
---
For more News click here
Make sure to follow Finger Guns on our social channels –Twitter, Facebook, Twitch, Spotify or Apple Podcasts – to keep up to date on our news, reviews and features.
If you enjoyed this article or any more of our content, please consider our Patreon.