The relaxed golfing game A Little Golf Journey is to be published by Playtonic Friends this Summer on PC and Switch.
The relaxed golfing game A Little Golf Journey is to be published by Playtonic Friends this Summer.
Earlier this year, developer Playtonic (Yooka-Laylee) announced their own publishing division called Playtonic Friends. Since then, the developer turned publisher has signed up 2 projects – Demon Turf from Fabraz and the console version of the excellent BPM: Bullets Per Minute. Today they've announced their third signing – the chilled out golf game 'A Little Golf Journey'. From OK Golf creators Okidokico, the game will be launching on Steam for PC and Nintendo Switch later this Summer.
A Little Golf Journey is aiming to be "a relaxed, playful experience built around a stripped back version of the game of golf where it's all about the journey, not the driver". The game will feature a diverse set of locations to putt around in, each of which houses their own secret to uncover. By the looks of the trailer, we're in for a colourful and chilled out time with this game that's all about knocking a ball about in gorgeous locations rather than stressing about stokes.
Golfing locations announced for A Little Golf Journey already include Georgia, Arizona, Kyoto, Miami, Aberdeen, The Himalayas and Egypt. There's secret zones too.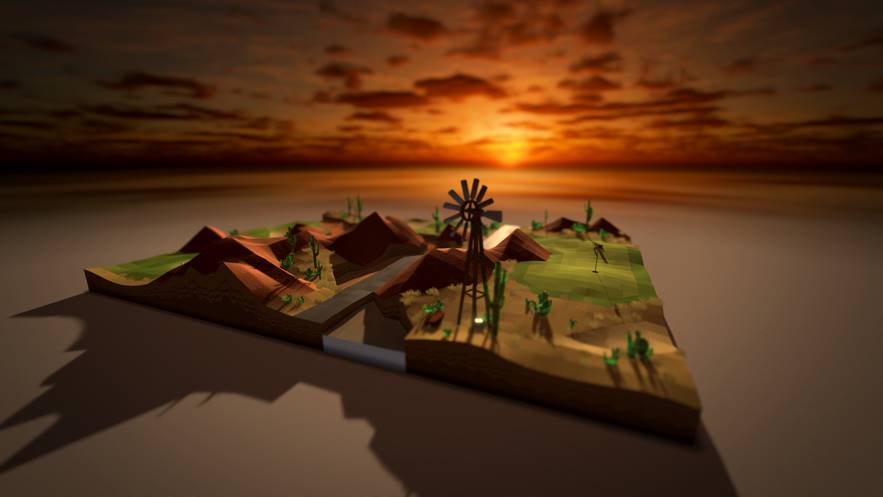 "With our previous title, OK Golf, we received so much feedback from players about how relaxing they found the experience but we really thought we could take that side of it further and that's where the core ideas for A Little Golf Journey came from. We've removed all those stressful elements of a traditional round of golf and replaced them with beautiful imagery, a soothing soundtrack and a narrative adventure layer for those who want to seek it out. For us, it was all about creating a game we could truly escape into and get away from the pressures of daily life"

Charlie Goatly, Co-Founder at Okidokico
---
"After a year of nothing but home schooling, video calls and hardly leaving the house, the idea of not a round of golf instantly grabbed the Playtonic Friends team and we knew we wanted to help the guys at Okidokico make their next vision a reality. A Little Golf Journey is the anti Souls-like; there's no pressure or frustration, just a pure, relaxed experience which is as deep as the player wants it to be."

Gavin Price, CEO of Playtonic
You can follow the development of A Little Golf Journey by following Playtonic Friends on Twitter and Okidokico on Twitter.
Source: Press Release