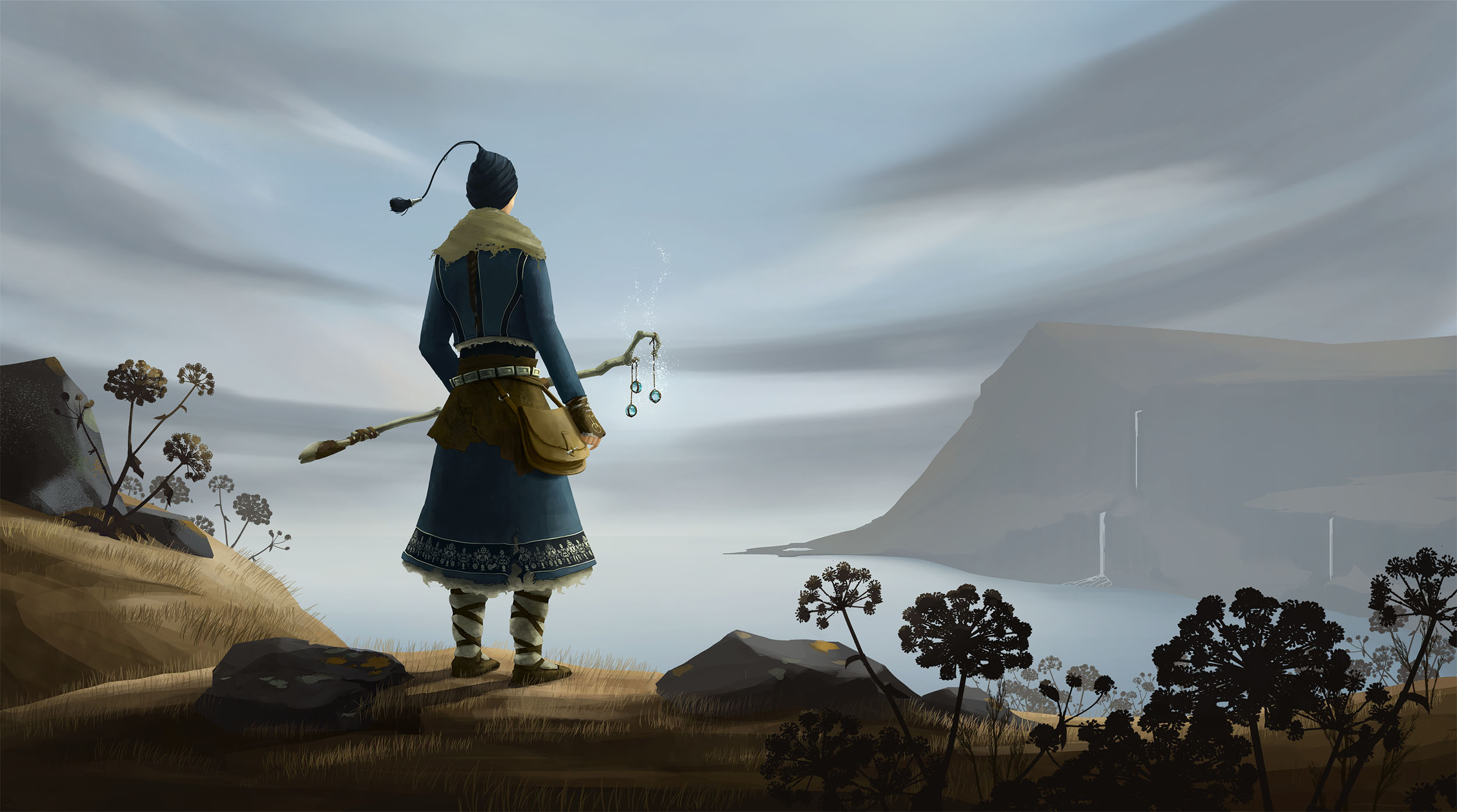 The debut game from developers Partity, Island of Winds transports players to a magical world teeming with trolls, giant spiders and mythical creatures.
The debut game from developers Parity, Island of Winds transports players to a magical world teeming with trolls, giant spiders and mythical creatures.
Independent developer Parity have announced that its debut title, story-driven mythical adventure game, Island of Winds, is coming to PlayStation 5 and PC in 2022. To mark the occasion, the Icelandic studio have revealed the first trailer for the game.
"Island of Winds is an adventure puzzle game set in an ethereal open world filled with creatures from the myths and legends of Icelandic folklore. Brynhild's journey has her on a quest to find her mentor, Hrymja, that will take her through nine incredible landscapes that draw on Iceland's stunning natural beauty. These locations range from the fiery Lava of Skjól to the treacherous Jökla lagoon and gleaming Obsidian Shore. Brynhild will face legendary creatures on her journey, such as the powerful and majestic Bear King, Hafgúfa – Guardian of the Sea and the majestic elven lady Vör of the Oasis. Island of Winds' core gameplay is at the centre of these encounters, which focuses on rich story-telling, extensive lore, and intriguing puzzles. Spell-casting, combat or unique empathy-based encounters systems are all available to the player as they must make split-second decisions on whether to resolve engagements by peaceful or violent means."
"Island of Winds draws heavily on Iceland's rich mythology to give gamers a completely new and captivating experience. Iceland's incredible, diverse landscape is the perfect backdrop for Brynhild's adventures as she encounters a range of unique creatures on her travels. We're looking forward to revealing more about the world, its inhabitants and main protagonist Brynhild in the coming months."

Parity CEO Maria Guðmundsdóttir.
Features:
Nine gorgeous biomes to explore, each based on a unique emotion
Story-driven gameplay which explores Icelandic history, as well as Brynhild's past
Encounter an incredible cast of never-before-seen creatures drawn from Icelandic folklore
An empathy-based encounter system that allows conflicts to be resolved peacefully
A magical open world environment full of secrets and mysteries for the player to discover
To follow the development of Island of Winds, make sure to follow the game's official account on Twitter.
Source: Press Release