A currently untitled horror game is set to unveiled at E3 for the PS5. Hints point towards it being from Konami but it's more than likely from Polish developer Movie Games.
A currently untitled horror game is set to unveiled at E3 for the PS5. Hints point towards it being from Konami but it's more than likely a false flag from Polish developer Movie Games.
It's crazy season for gaming again. Rumours are swirling. Fake leaks are popping up all over the place. Real leaks are quickly being stomped on by DMCA strikes. As we get closer to E3, we'll get revelations, reveals and teasers. The latest of the latter is something to do with an "Untitled Horror" which is going to be revealed at E3 2021 for the PS5.
A twitter account was created in April 2021 called @untitled_horror. Its current description is "our untitled horror game will be revealed at #E32021". The account has been posting cryptic videos since it was created showing a variety of scary looking environments.
---
Now here's the interesting part. At the time of writing, @untitled_horror follows just 5 accounts on Twitter: The official E3 Twitter account, Sony, Mark Cerny (the architect of the PS4 and PS5), the official PlayStation account and Konami. It's the latter that is causing a stir.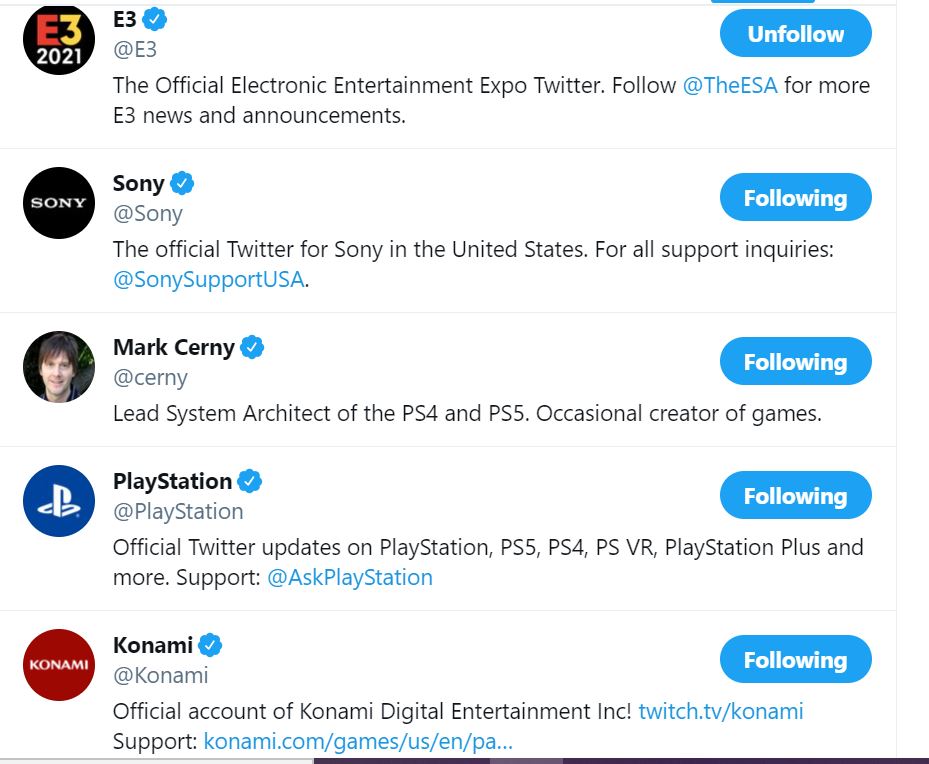 For the past 6 months there have been rumours of a sequel or reboot of Silent Hill which is, of course, a Konami owned series. Most of these rumours suggest that the game was in development as a PS5 exclusive. The fact that @Untitled_horror follows a very specific 5 accounts has led some to believe that this twitter account is hinting at the next Silent Hill game.
Of course, there's probably a more rational, less exciting explanation. Silent Hill has an official twitter account with more than 26k followers. If Konami were to tease the release of a new title in the series, it'd make sense to tease it on that account or even from the official Konami Twitter account which itself has 1million followers.
The more likely explanation for this @untitled_horror account is that it's attempting to look like it has something to do with Silent Hill in order to gather some followers before the actual game is revealed. It's a tactic that is working because at the time of writing, more than 700 people are following it. The biggest hint of the actual developer behind this upcoming horror game for the PS5 can be found in this list.
David Jaffe (the designed behind Twister Metal and the original God of War) is following @Untitled_horror on Twitter. He has even shared a few stills from the game on his twitter account.
David Jaffe has also been teasing a reveal in the coming weeks. Mr Jaffe is well known for his antics. Back in 2010, David had stated numerous times that he would not be at E3 that year and categorically denied the existence of a Twisted Metal game for the PS3. Time (and a few reliable sources) would prove that that was in fact false. He is a developer that knows how to play the gaming industry in order to spring a few surprises.
In the past month David Jaffe was asked and agreed to join the advisory board of a Polish developer called Movie Games. They're a studio that has quite a diverse range of projects from "Mythbusters: The Game", "Drug Dealer Simulator" to a range of psychological horror games like Lust From Beyond.
Is it possible that the Untitled Horror game is a teaser for a Silent Hill game? Kind of, but it doesn't make sense. Is it far more likely that Movie Games are using the rumours of an unannounced Silent Hill game for the PS5 to help their Untitled Horror game gain traction? Yes. Yes it is. This is the kind of stuff David Jaffe is very good at and this certainly falls in line with the kinds of antics he has pulled off previously. True story: He deadpan told me that his previous studio 'The Bartlet Jones Supernatural Detective Agency' hunted for ghosts while it wasn't developing games. No. Really. And I printed it.
---
---
Regardless of its source, the Untitled Horror game looks like it has potential based on those brief trailers. There's some thick atmosphere and while many of the aspects are tired horror tropes, I'm kind of excited to see what this game actually is.
Source: Twitter.