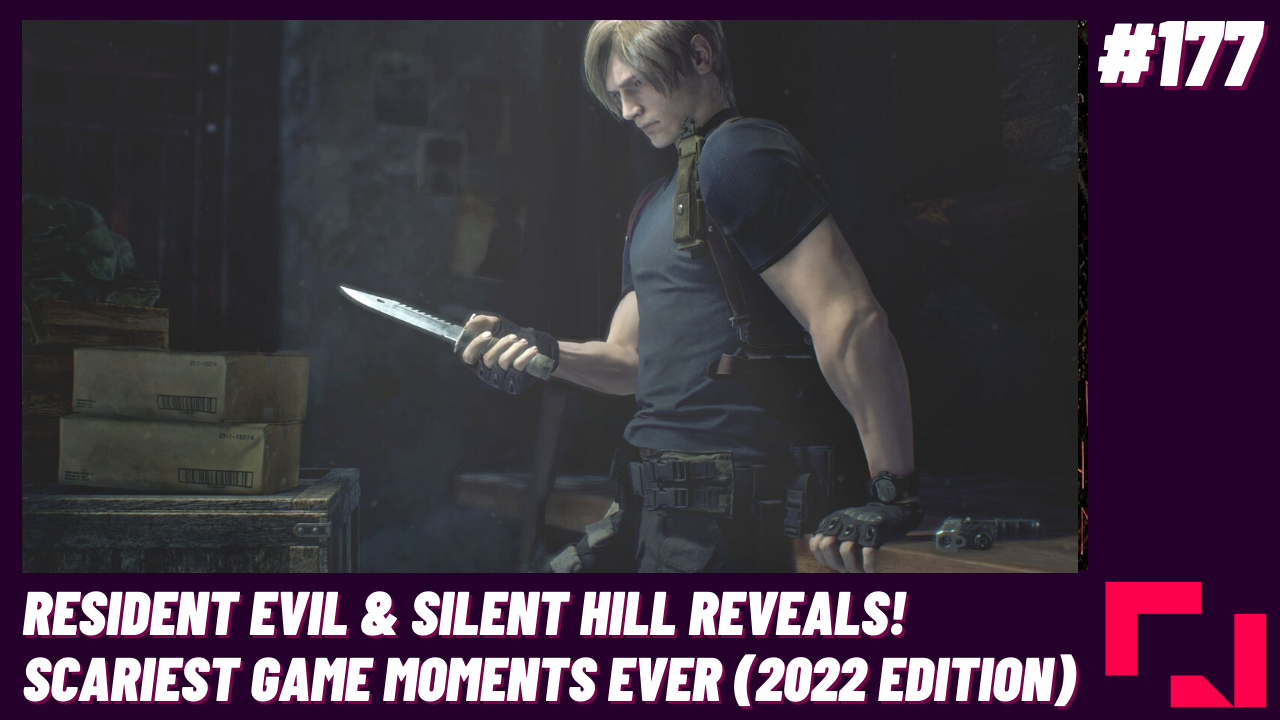 'I'd steal everybody's pens....'
BOO! Ha! GOT YA!
Sorry, we didn't mean to frighten you here at The Finger Guns Podcast but it's our Halloween episode so here comes the frights! Kind of. Not really.
This week on The Finger Guns Podcast Rossko, Kat, Miles, Josh and the returning Tom Woods talk everything about the week's big reveals from the Silent Hill and Resident Evil Showcases, with five new Silent Hill projects to chew on and some scarily good looking trailers for Resident Evil 4 and the Winters Expansion for Resident Evil Village.
Is the fear still alive for both these franchises? It certainly would appear so.
Elsewhere we jump back into our scariest moments in video games, as is tradition. We unlock the horrors from video games past as we share with the group exactly which moments in video games have made us jump out of our seats. This years includes the likes of Dying Light, P.T., Alien Isolation and more. It's a veritable feast of fascinating fearsome Finger Gunning… or something.
Our Game of the Week of course returns with chats all about I See Red, Aquarist, the cracking Ghostbusters: Spirits Unleashed and Rossko talks through his time with the Call of Duty Modern Warfare II campaign ahead of its release on Friday.
Also, in what I know you've all been waiting for, Kat shares her review of Taylor Swift's brand new album Midnights. Cus we keep our finger on the pulse right here and we know that's what you really want to hear about, even if you won't admit it.
Enjoy the episode!
To download the MP3 of this episode please right-click here.
ALL THE PLACES WE ARE: https://linktr.ee/fingerguns
Donate to Sunflower of Peace to support humanitarian efforts in Ukraine: http://www.sunflowerofpeace.com
Theme Music – De Jongens Met de Zwarte Schoenen by RoccoW & xyce. | Edited and produced by Ross Keniston | Published by Acast.
Team: @FNGRGNS / Rossko – @RosskoKeniston / Paul – @ThePaulCollett / Greg – @GregatonBomb / Josh – @jshuathompson / Sean – @Omac_Brother / Toby – @toby_andersen / Kat – @RainbowDropx / Tom – @T_Woods93 | Facebook: FingerGunsUK / Twitch: twitch.tv/fingergunsdotnet / The Official Finger Guns Discord Discord: Join here!