From German developers Item 42, Perish is a 4 player co-op first person shooter set in Elysium.
When you think of Elysium, you probably think of that weird sci-fi movie starring Matt Damon or the Greek mythological paradise in which all fallen heroes spend their afterlife. What you probably don't think about is demon infested temples, volcanic foundries, and ancient shipwrecks. Well, that latter version of Elysium is the setting for Perish, a new 4 player co-op shooter from HandyGames and German developer Item 42. The aim is to escape purgatory by destroying demonic creatures and then selling their "gold-stained corpses to exsiccated priests in exchange for increasingly powerful melee and firearms". Die and you'll lose all your progress and upgrades.
"Carve a gold-soaked path into the underworld up to Elysium and defeat the denizens of the realms of hell with cold steel. Spew molten golden bolts from the rotating barrels of your otherwordly pieces of handheld artillery. Gather the golden Danake and satisfy the demands of the Priests of Purgatory to earn your redemption!"
Features
1-4 player online co-op campaign sprawling across dilapidated temples, volcanic foundries, and ancient shipwrecks
A series of magnificent boss-fights against rare and unheard-of colossal deities from ancient Greek mythology
More than 10 handcrafted and ornate javelins, swords, bows, and guns each with its own unique and upgradeable offensive capabilities
Gratuitous, brutal, gold-soaked ranged and melee combat against enemies with distinctive battle behaviors
Morbid gladiators: enemies in PERISH are unforgiving, and as you travel further through Purgatory you will meet a slew of enemies inspired by Ancient Greek, Roman, and Christian mythologies
Post-launch support: free updates to the PERISH universe, with strange new enemies and even crazier weapons to play with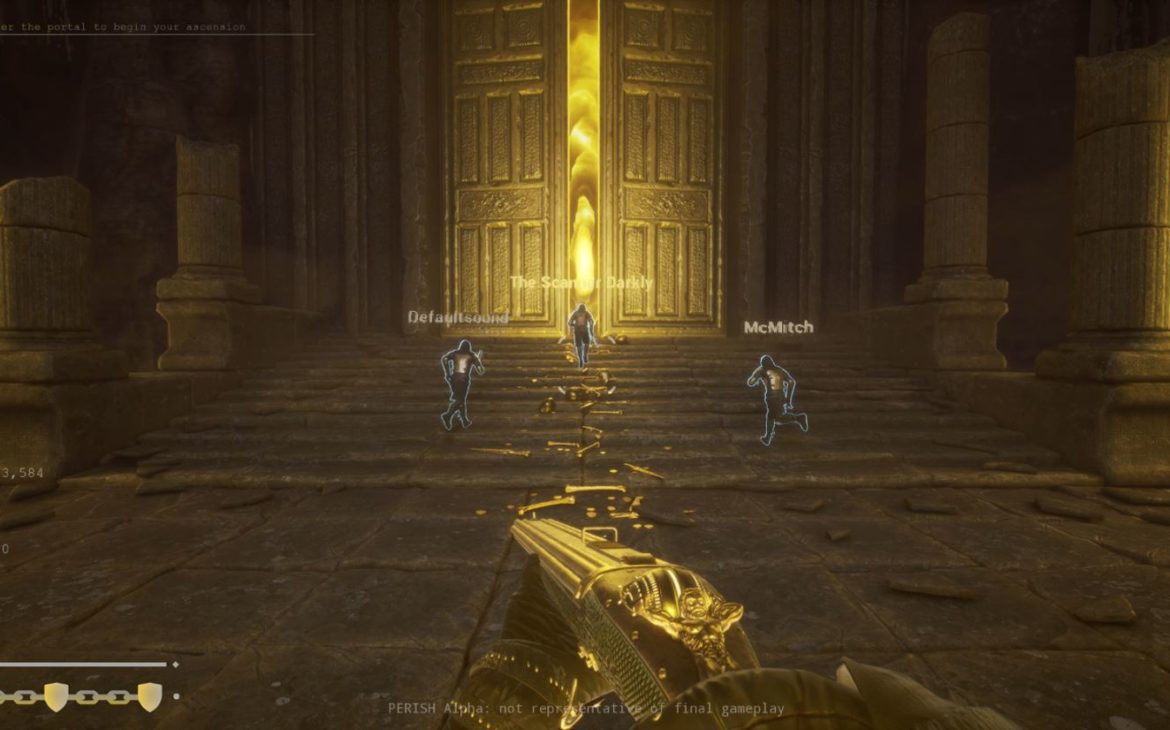 You can wishlist Perish on Steam now.
Source: Press Release