Neigh stopping this one. The Spirit animated series is getting a tie-in game called Spirit Lucky's Big Adventure.
Inspired by the upcoming DreamWorks Animation feature film, Spirit Untamed, Outright Games (Trollhunters, Ben 10) and Dreamworks have announced their action adventure title – 'Spirit Lucky's Big Adventure'. The game will be developed by a studio called "A Heartful Of Games".
My kids watch a lot of Spirit but this is one series I've not sat down to watch with them. I'll have to defer to the press release here to give you more information:
"Where will Lucky's treasure map lead you? Ride as Lucky on a wild new adventure with her faithful mustang, Spirit. You'll have lots of fun with Lucky's fearless best friends, Abigail and Pru, by your side. There's a wide-open frontier to explore, full of exciting quests, animals, and items to collect. Navigate dangers, like villainous horse wrangler, Hendricks, who's a little too interested in your treasure hunt. With Spirit growing stronger in your care, and the PALs riding together in style, you'll become a true country girl. Will you find and protect the real treasure of Miradero"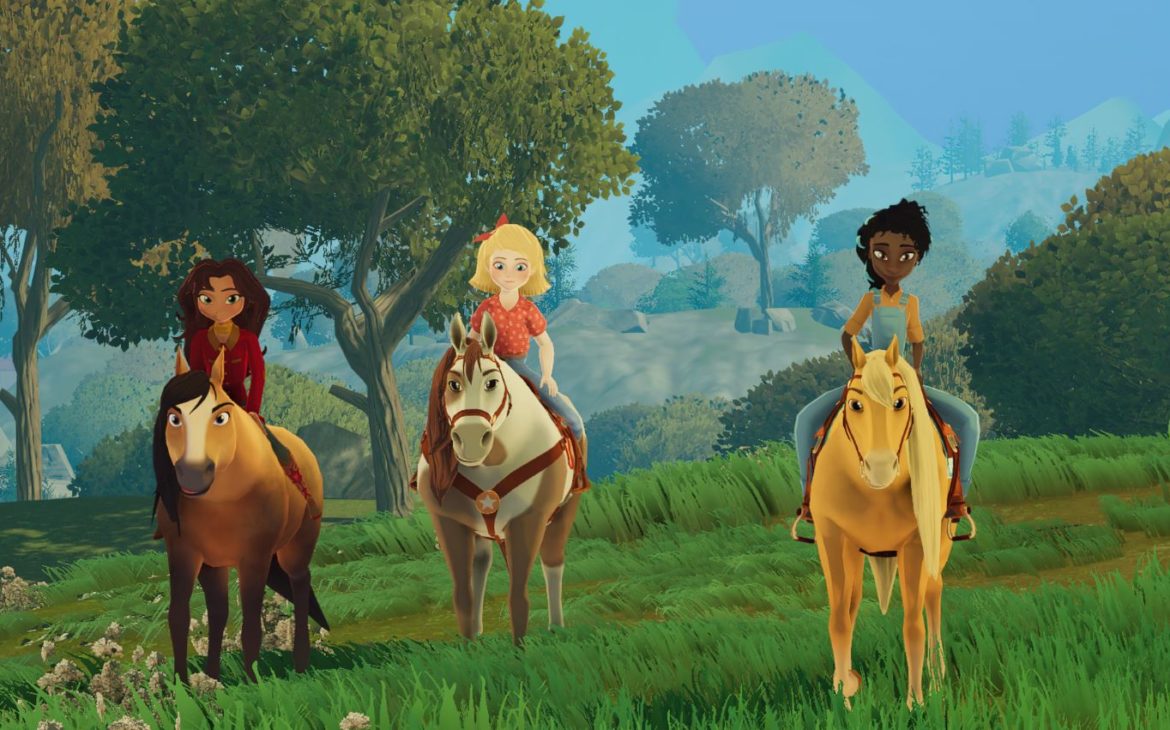 I hope that summary of DreamWorks Spirit Lucky's Big Adventure makes more sense to you than it does me. Of course, kids game specialists Outright games are excited;
"We are thrilled to collaborate with Universal Games and Digital Platforms once again, especially on such a unique, diverse and beloved franchise. As a company, we strive to create innovative, exciting games and with DreamWorks Spirit Lucky's Big Adventure, we are proud to bring fans a game that is ideal for young girls and will surely provide fun for the entire family."

Terry Malham, CEO of Outright Games.
DreamWorks Spirit Lucky's Big Adventure launches summer 2021 on Nintendo Switch, PlayStation 4, Xbox One and Steam. You can pre-order the game already here.