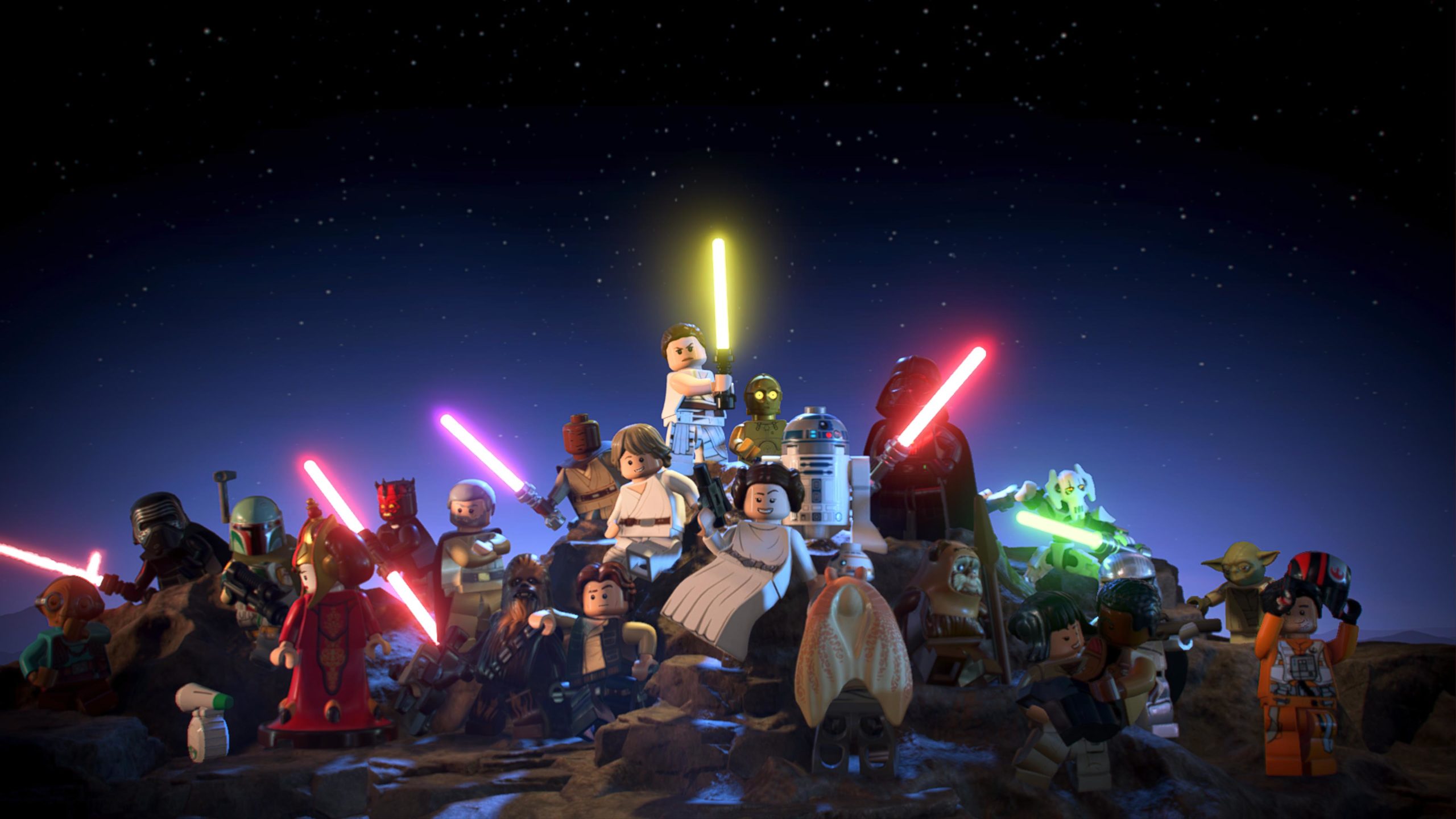 'Alright kid, don't get cocky....'
'Alright kid, don't get cocky….'
Hello there! Join Rossko and Miles as they travel to a galaxy far, far away and discuss everything you need to know about LEGO Star Wars: The Skywalker Saga. We've delved very deep into this game already and while there's still so much more to see, Rossko and Miles share everything they love (and everything they don't) about the game so far.
There's also a deep discussion about the movies themselves and whether the sequels will weather the storm, much like the now beloved prequels did. We shall see. Enjoy the episode and may the force be with you. And all the stud multipliers. MMMMMMM….stud multipliers….
To download the mp3, please right-click here.
| ALL THE PLACES WE ARE: https://linktr.ee/fingerguns
Donate to Sunflower of Peace to support humanitarian efforts in Ukraine: http://www.sunflowerofpeace.com
Theme Music – De Jongens Met de Zwarte Schoenen by RoccoW & xyce. | Edited and produced by Ross Keniston | Published by Podbean.
Team: @FNGRGNS / Rossko – @RosskoKeniston / Paul – @ThePaulCollett / Greg – @GregatonBomb / Sean – @Omac_Brother / Toby – @toby_andersen / Andy – @PsychTyson / Kat – @RainbowDropx | Facebook: FingerGunsUK / Twitch: twitch.tv/fingergunsdotnet / The Official Finger Guns Discord Discord: Join here!