A combination of Nordic horror and atmospheric sci-fi adventure, Apsulov: End of Gods is launching on PC and consoles in summer 2021.
Originally launched in 2019 on PC, first person horror game Apsulov: End of Gods is heading to consoles in Summer 2021. This news comes courtesy of Digerati and Perp Games who're bringing the award winning game to Nintendo Switch, Xbox One, Xbox Series X|S, PS4, and PS5 digitally. Both PlayStation platforms will be getting a physical release which will include the game, a downloadable soundtrack and artbook.
A unique blend of Viking and sci-fi aesthetic, Apsulov: End of Gods was developed by by Sweden-based developer Angry Demon Studio. It was the recipient of an Epic Mega Grant, and won DreamHack's 'Best Horror' award. Here's a synopsis of the game.
"The humans dug deep below the earth to find the mercy of the gods. What they found was never meant to reach the surface. Not on Midgard, nor any of Yggdrasil's realms. You wake in a facility built to research the worlds of Yggdrasil. Survive lurking dangers as you journey through a world of technology and mythological artifacts, where chaos rules over the human realm. It is in this chaos that you find your purpose and destiny."
Key features:
Explore a nightmarish sanctuary of futuristic technology and Norse mythology.
Experience first-person horror in uniquely atmospheric environments.
Master otherworldly artefacts and the secrets of Yggdrasil.
Play in 4K HDR on Xbox Series X|S, Xbox One X, PS5 and PS4 Pro.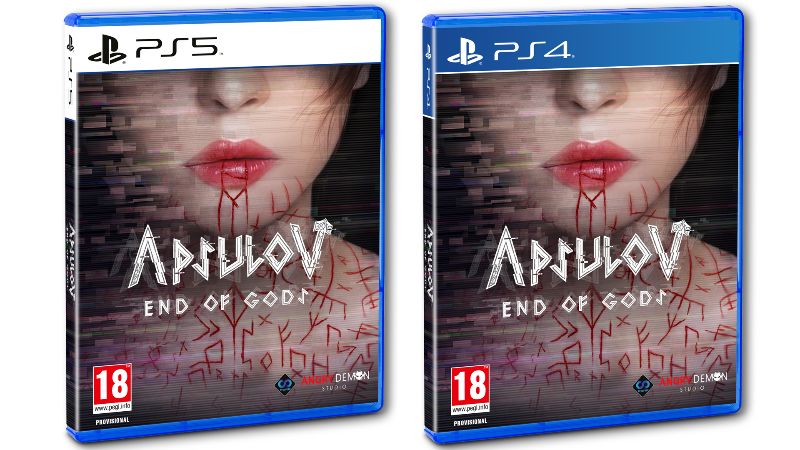 "We worked incredibly hard to create a rich, atmospheric world for Apsulov, and the response we've had from PC players is a great source of pride for us. It's always been our aim to bring the game to consoles, so we're thrilled that it's finally happening and console owners will soon get a chance to discover the secrets of Yggdrasil for themselves."

Angry Demon Studio CEO, John Kalderon.
---
You can visit the developers website here and follow Perp Games to stay up to date on the physical release here.
Source: Press Release.