For real life!? Yes, details inside!
They said it wasn't possible. They said it would never happen. But here we are on the 19th of September 2023 and Bluey: The Videogame has been announced. Mums of the world rejoice – the only kids show that dad and even grandad will sit down and watch with the children, is finally a video game that dad and even grandad will sit down and play with the children. Outright Games, publisher of Peppa Pig and Paw Patrol games, in partnership with BBC Studios, has announced that the first ever Bluey video game will be coming to Nintendo Switch, PlayStation 5, PlayStation 4, Xbox Series X/S, Xbox One and PC on November 17th, 2023 – that's almost everywhere! Check out the trailer below.
Based on the Emmy and BAFTA award-winning global TV series, Bluey: The Videogame finally lets kids everywhere play as Bluey, a Blue Heeler who lives with her Mum, Dad, and her little sister, Bingo. Like every kid her age, the thing Bluey likes to do best is play games. Bluey uses her limitless energy to play games that unfold in unpredictable and hilarious ways bringing her family and the whole neighbourhood into her world of fun. Bluey showcases the joyful simplicity that can be found in families, by turning everyday moments into adventures.
From the press release – Become immersed in the world of Bluey in this interactive sandbox adventure as players navigate faithfully recreated and iconic locations including Bluey's home – fully explorable for the first time. Engage in story-driven episodic gameplay with activities inspired by fan favourite moments from the show as well as a brand-new four-part storyline created in partnership with Artax Games, BBC Studios and the show's producers at Ludo Studio. That's the most encouraging thing of all – that the series writers and producers are involved in the story.
Up to four players can play as Bluey, her sister Bingo, Chilli, and Bandit. ​ Embrace your inner Bluey with minigames seen in the show such as 'Keepy Uppy' and 'Magic Xylophone' and complete activities to earn in-game rewards including new costumes, stickers, playable episodes, and locations.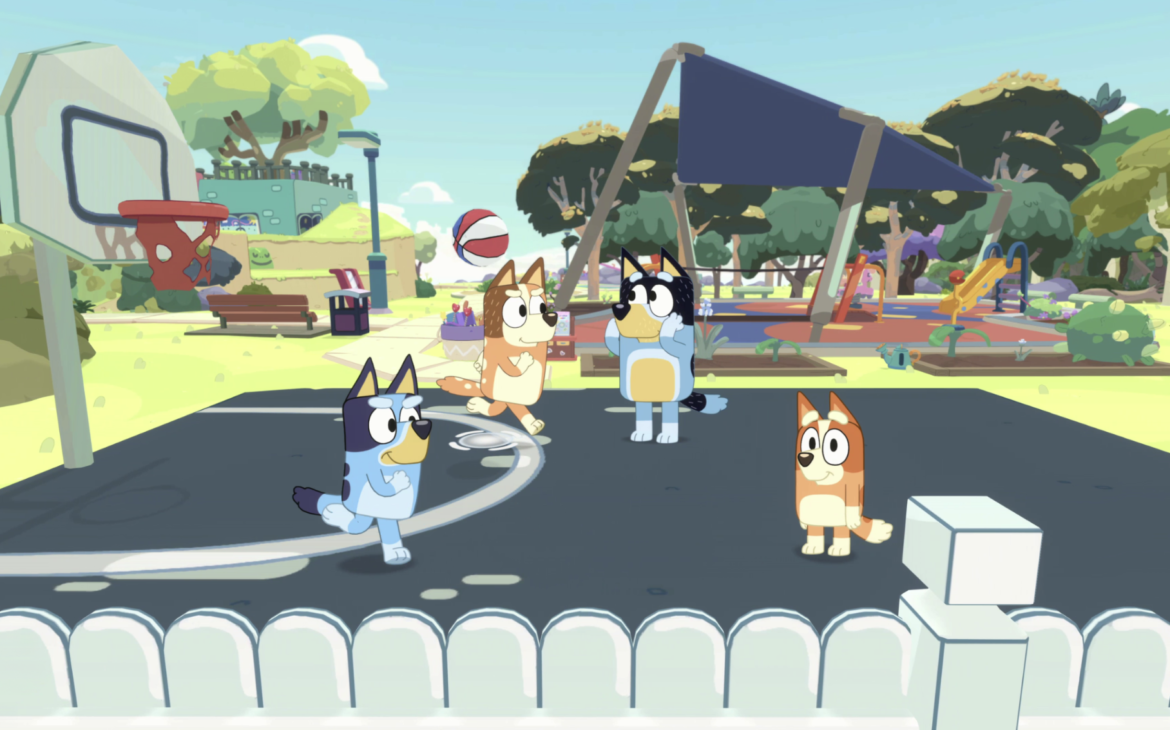 The game features original voices including Dad, Bandit (David McCormack) and Mum, Chilli (Melanie Zanetti). Several iconic, chart-topping Bluey music tracks from composer Joff Bush will be featured on the game's soundtrack alongside all new music created by the development team. ​ ​ ​ ​
Bluey: The Videogame has been designed with flexibility in mind, allowing fans to engage with the game and explore it at their own pace with the ability to jump between story quests, activities, and exploration at any time. Variable difficulty features have been included that allow the game to be accessible and fun for both preschool and older fans including UI on/off toggle, simple written on-screen instructions and full voice-over. Players will be able to utilise physics-based mechanics to manipulate objects, interact with the world around them, add additional challenges to mini-games, and support free-play in the sandbox.
There's a lot going on. Personally, I want it to be possible to do a 'tactical wee' before bed, wear a 'grannies' costume complete with voice change, and get some spring rolls that are never ready down the takeaway. We can't wait.
Bluey: The Videogame will be coming to Nintendo Switch, PlayStation 5, PlayStation 4, Xbox Series X/S, Xbox One and PC on November 17th 2023.
---
Source: Press Release
For more News click here
If you enjoyed this article or any more of our content, please consider our Patreon.
Make sure to follow Finger Guns on our social channels. Twitter, Facebook, Twitch, Spotify or Apple Podcasts – to keep up to date on our news, reviews and features.