Archers to the walls! Stronghold: Definitive Edition shows off its upgraded visuals in new demo.
It was just last month that we were treated to the news that Stronghold: Definitive Edition was a real thing, arriving November 7th. How time flies, eh?
Well, in order to get the hype catapults firing on all cylinders, FireFly studios have released a free playable demo from today. The demo is accessible via Steam and features missions four and eleven of the campaign in all their newly remastered glory. For reference, that's missions surviving The Rat's spearman excursions (four) and The Snake & The Wolf teaming up to tear your castle apart with archers and knights (eleven).
Most importantly, it'll provide invested players with the opportunity to see what's new about Stronghold: Definitive Edition. Shiny new graphics and animations, remastered audio and the opportunity to relive those nostalgic memories from the not-so-insignificant 21-year gap. I was seven (SEVEN) when the original released. My inner child is giddy with excitement.
Anyway, if you're interested in an over-zealous Stronghold fan's perspective of the demo, continue reading.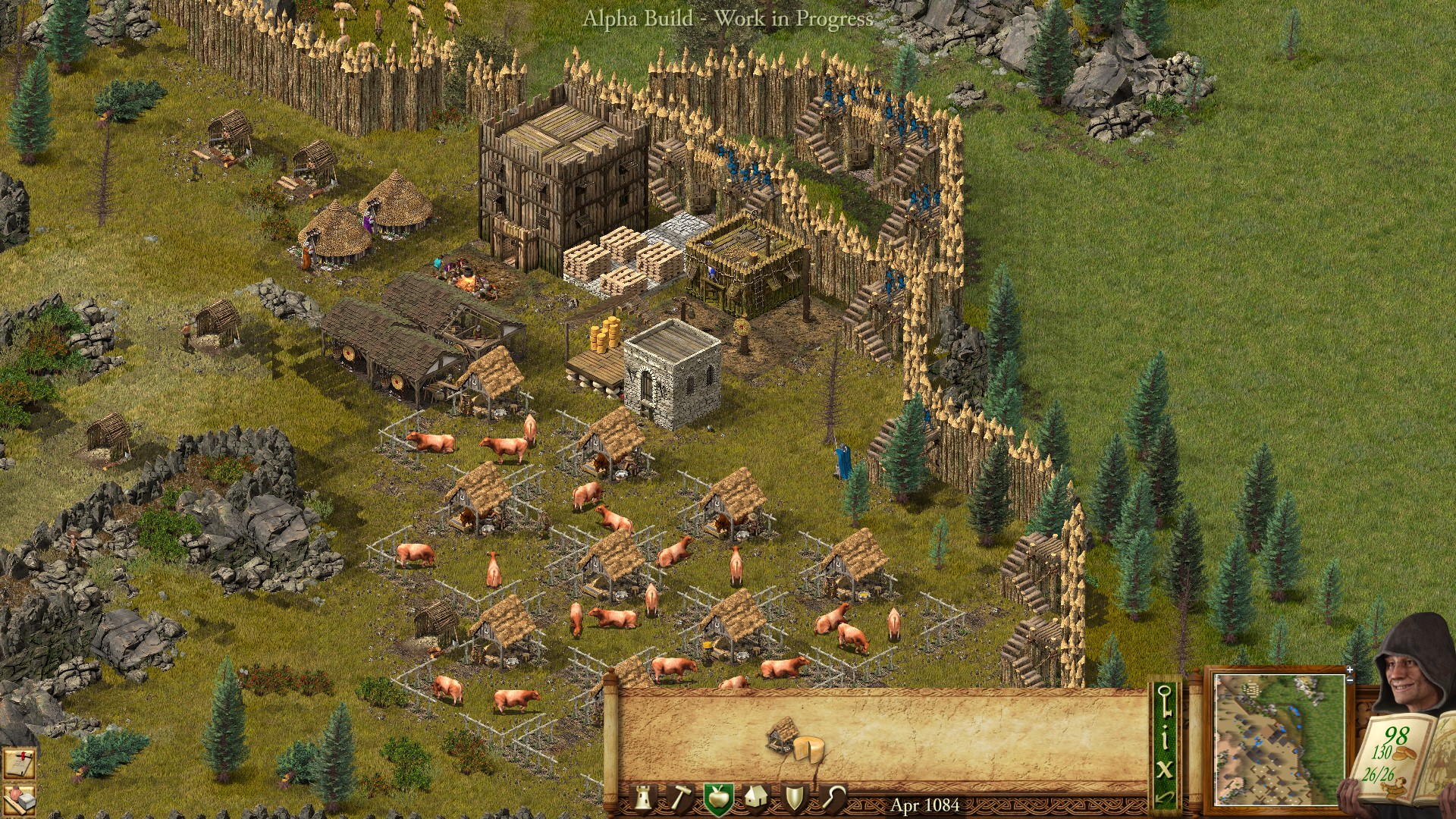 Give Us Your Orders
The Stronghold: Definitive Edition demo provides access to the two aforementioned missions, as well as the tutorial if you're a newcomer or returning player who's actually had a life since the original released. I am neither, so I jumped straight into the fray without the tutorial. Muscle memory be damned.
Immediately, you'll recognise that FireFly Studios have stayed more than respectfully true to the original vision. Visually, buildings, designs, units, animations and maps are exactly the same as they once were. Even the quirkier elements, like how archers stand as frozen statues on castle walls in distinctly uncomfortable frames remains untouched.
This is not a complete gutting out of Stronghold DNA, that's for sure. However, the visual upgrade feels like a sweet treat on a Friday after getting home from primary school. Textures, details and animations are beautifully crisper and richer in colour. Watching your subjects mill around the map, doing their jobs and performing tasks has never looked better.
While it's absolutely not in the remake territory, the fact I was hitting 400-600 FPS throughout the hour or two I spent with the game shows how lovingly this has been remastered. FireFly Studios have retained that chirpy charm of the original game, while giving it a glow-up that Queer Eye would be proud of. I reveled in every moment of it, and the demo has me that much more excited at the other work that's gone into the full game.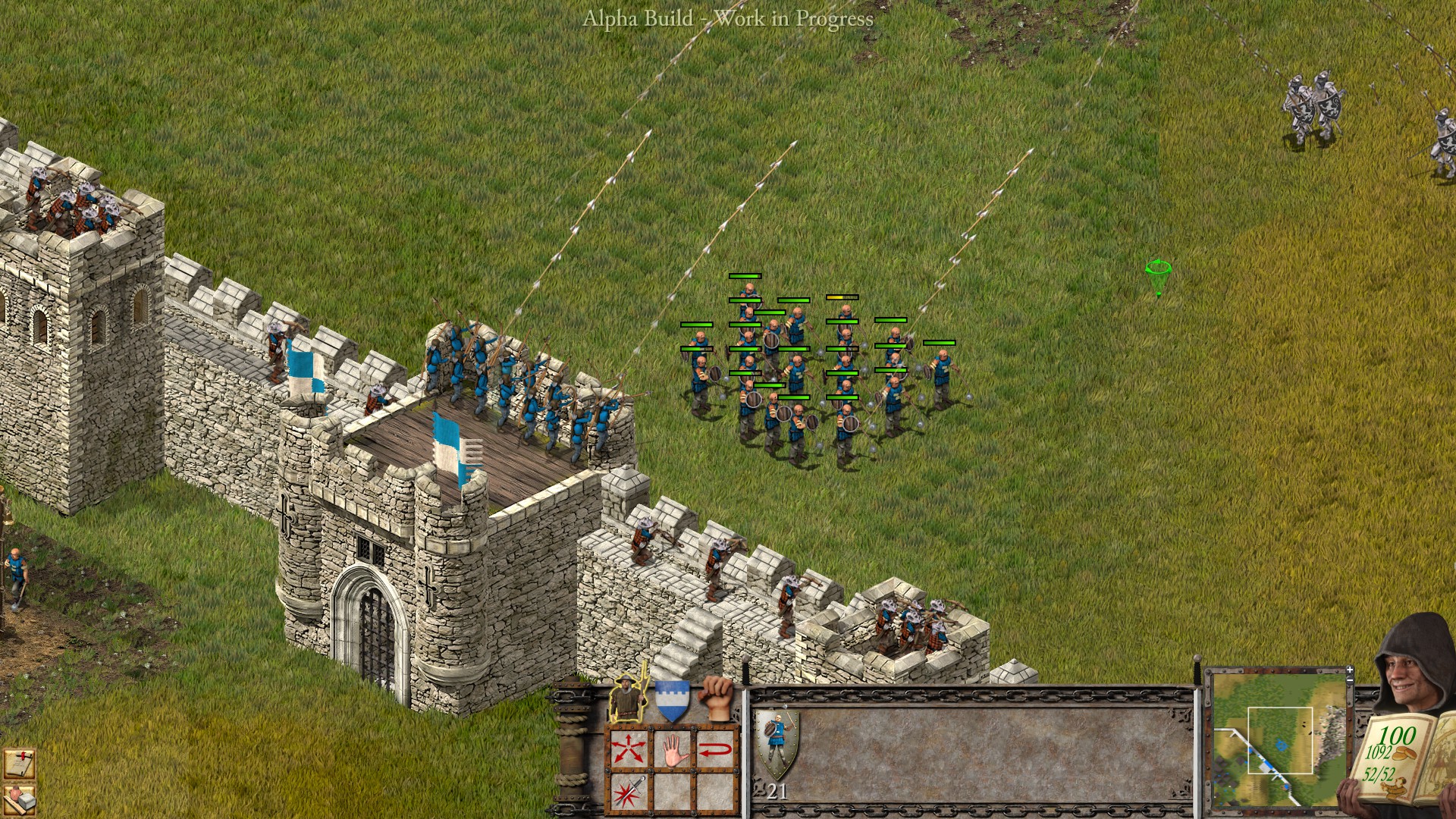 Bash Em' Lads
Gameplay wise, Stronghold: Definitive Edition plays exactly as you'll remember it being. Given that we've had 21 years of RTS refinement since the game first released, you might expect it feels a bit dated in places. Units will still walk alongside staircases before actually walking up them, selecting targets to attack can be slightly clunky and watching units cluster together on gatehouses is still odd.
Yet, I couldn't help but appreciate the willingness to recreate all of these old-fashioned and outdated practices into Definitive Edition. All too often we're seeing remastered or remade games lose some of their charm or originality to modernisation. This isn't the case here. Stronghold: Definitive Edition is a love-letter to the fans. An endearing recreation to provide a welcome respite from modern titles.
Judging from the demo, it's likely that younger audiences or newer entrants to the RTS genre may find Stronghold: Definitive Edition far less smooth than other big titles. However, that's precisely why so many loved it in the first place, so I'm thrilled that the warts return, even if they will dull the shine of the armour for some.
The small slice of content provides just enough to whet the appetite for November, when the full game is planned for release. From the iconic voice lines ("Morning your lordship!) to the upbeat medieval tunes, it was a heart-warming return to the series for a long-running fan. If you have a passing interest in RTS games or medieval themed strategy titles, you'd be doing yourself a favour to at least try the demo and see for yourself.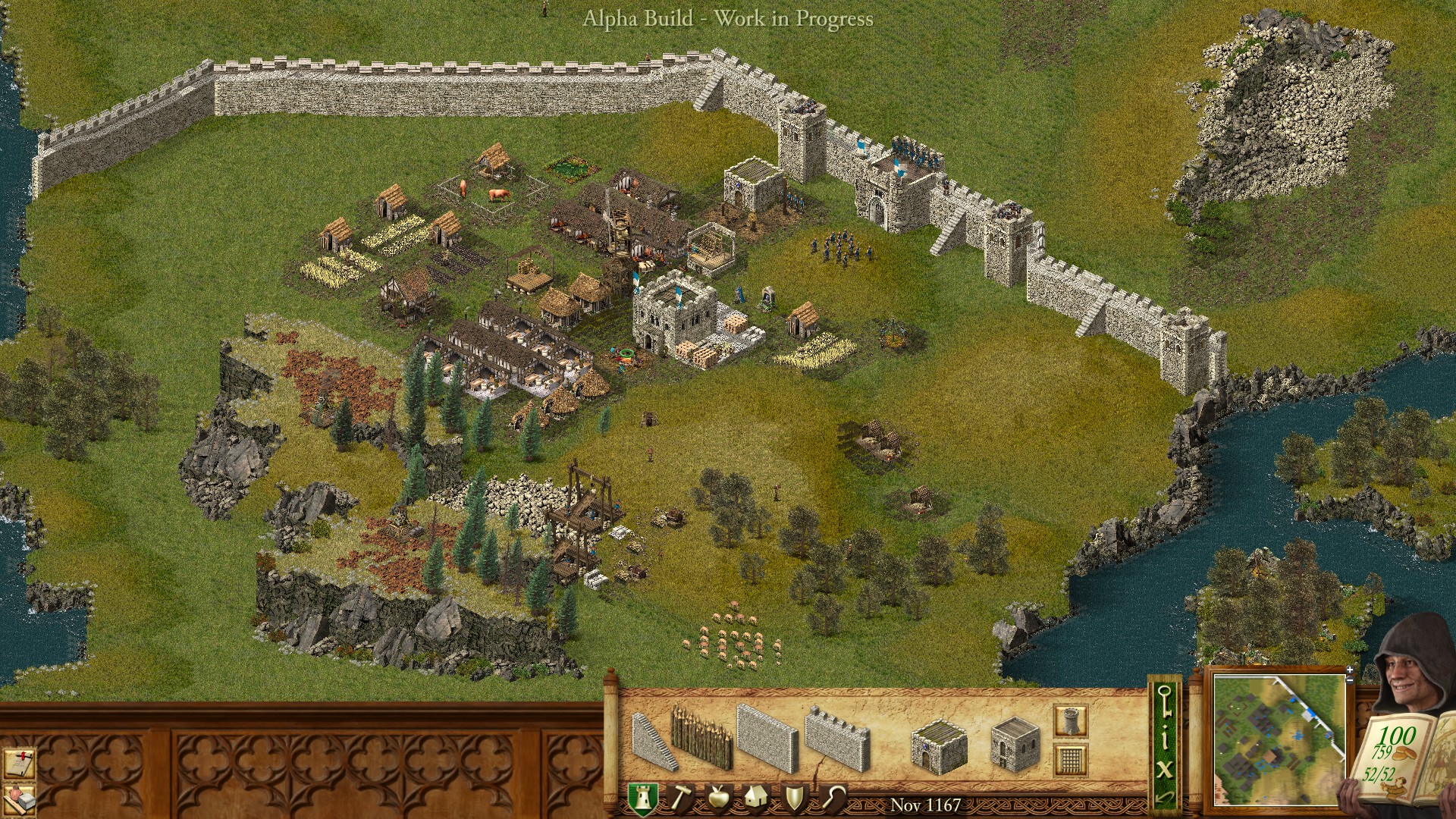 To The Walls!
FireFly Studios are further adding an entire new campaign to Definitive Edition, providing 14 novel missions to conquer. Ten unique Castle Trail levels are being added, as well as the enhanced graphical overhaul. It promises to be a treat for the veteran fans and will provide the best package to jump into an old-school RTS. With the option for a modern or the classic control scheme, it appears the devs are trying to accommodate as many entrants as they can.
And why not? Stronghold is a classic series worthy of some love. An upbeat, charming and hugely fun strategy series, it's about time it got the credit it deserves. Of course, I may be slightly biased by nostalgia, but let me have my moment.
Stronghold: Definitive Edition is launching on November 7th for PC via Steam. Until then, I'll be replaying the demo furiously. No amount of knights will survive the barrage of crossbow bolts waiting atop my stone turrets. No lord safe from the wrath of my inner child eager to relive their nostalgic wars once again.
---
For more News click here
Make sure to follow Finger Guns on our social channels –Twitter, Facebook, Twitch, Spotify or Apple Podcasts – to keep up to date on our news, reviews and features.
If you enjoyed this article or any more of our content, please consider our Patreon.