One of the most quintessentially PC franchises makes its return to console. How does Football Manager 2021 translate in the Xbox Edition? The Finger Guns review.
One of the most quintessentially PC franchises makes its return to console. How does Football Manager 2021 translate in the Xbox Edition? The Finger Guns review.
Since its debut in 1992 under its original guise of Championship Manager, one football management simulator has dominated its field perhaps more than any other game in any other field – Football Manager. However, bar very brief sojourns onto the original Xbox and Xbox 360 in the mid-to-late 2000s, it has been conspicuous by its absence on console. That was until now, as long-time developers Sports Interactive bring the franchise to Xbox Series with Football Manager 2021 Xbox Edition.
A port of their streamlined spinoff FM Touch series, Football Manager 2021 Xbox Edition aims to deliver a faster and more accessible experience than that provided by its full-fat brethren on PC by focussing primarily on the three Ts – tactics, transfers and training. By doing so, it's an easier game to get into and, therefore, generally much better suited to a console.
However, don't think this means that it's going to be a cake walk. If you're a console-only gamer and, therefore, this is your first time playing a Football Manager game in at least 13 years – or, indeed, this is your first time playing a football management game at all – then Football Manager 2021 is still likely to seem exceptionally daunting. There is a quite frankly dizzying amount of information to take in and pore over, even for a slimline version of the full fat version you'll find on PC.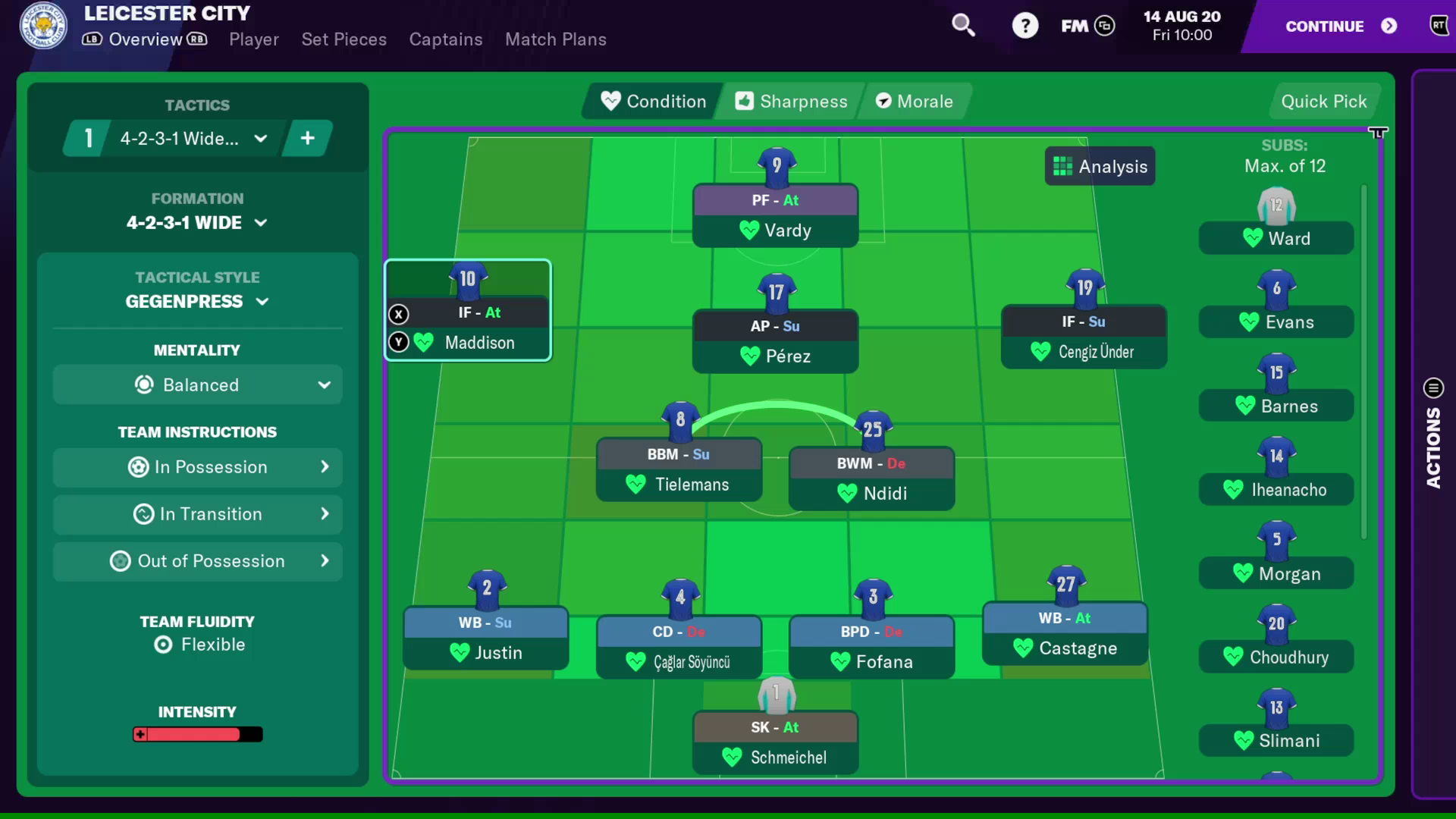 Thankfully, Sports Interactive haven't taken the From Software route of leaving you to figure all of this out by yourself. Each facet of the game – from matchday preparations to contract negotiations to scouting and everything else in between – comes complete with a short but sufficiently detailed tutorial that I would absolutely recommend you'd sit through.
In an attempt to make the interface easier to navigate using a controller, each distinct section on the screen is treated essentially as its own window. The left analogue stick is used to flick you between those different windows, with the d-pad then used to navigate within that window and the face buttons serving as contextual selection buttons.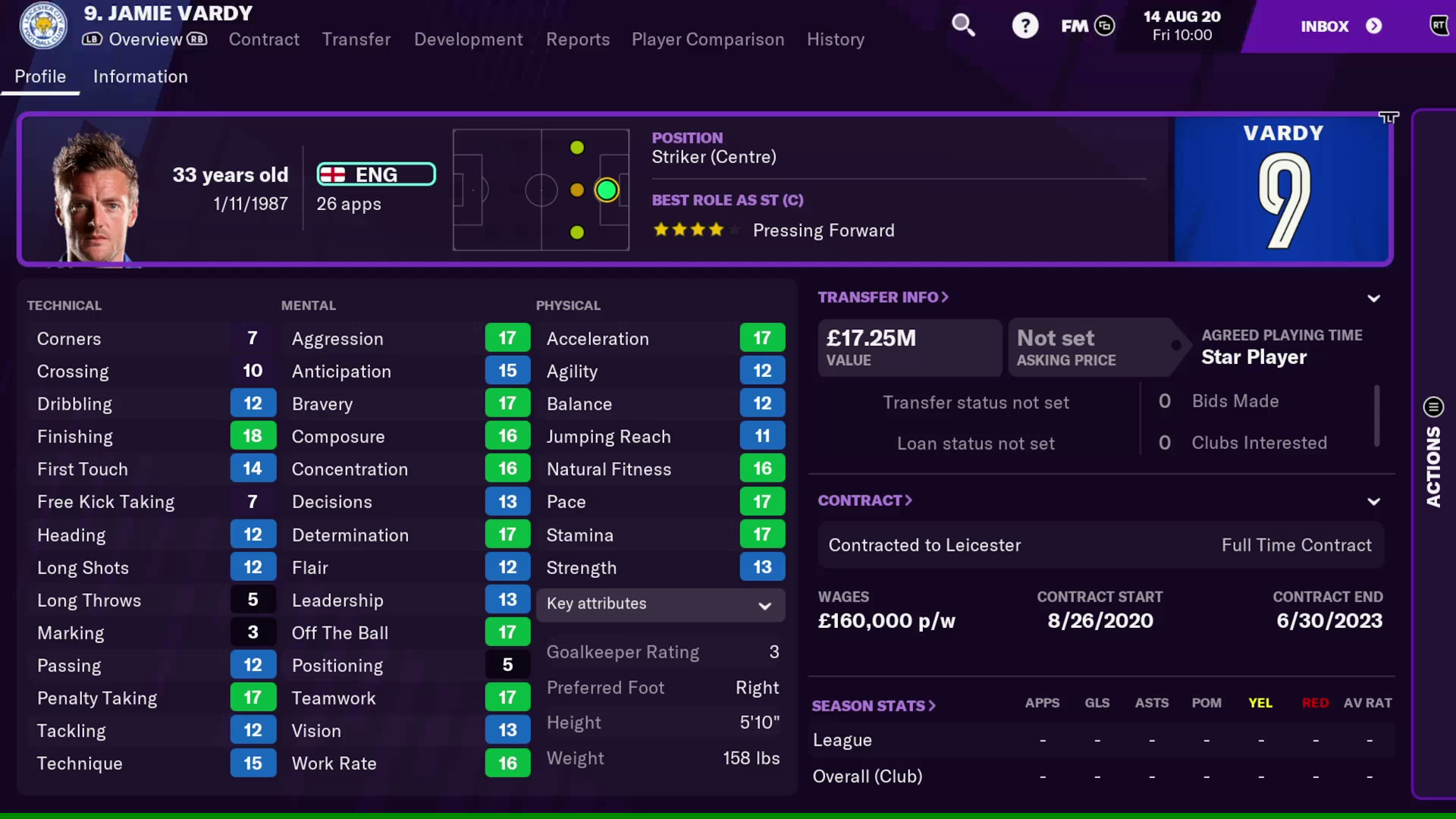 It is pretty much the only way Sports Interactive could have done it to make it even remotely usable, and first-time players will find it perfectly sensible and acceptable, but it makes the whole thing substantially clunkier than it is with a keyboard and mouse. In fact, there is an option to mimic the PC experience more closely by pressing in the left stick to switch to an on-screen cursor. This is somehow worse though, as there seems to be some weird acceleration applied to the cursor that sees it ramp up from too slow to too quick, making it a frustrating means of navigation.
Nevertheless, at its core, this is everything you would expect and want a Football Manager game to be. It offers a wealth of tactical options, not just in terms of formations, but at a more granular and individual player level, allowing you to decide if your central defenders are no-nonsense stoppers or ball-playing liberos, for example. Training offers similar but entirely optional granularity, giving you the option to hand this over wholesale to your coaching staff.
If you did indeed play any of the previous console versions of Football Manager, then the biggest change is going to be the match engine. Football Manager 2008 on Xbox 360 provided a flat 2D representation of the on-field action, which was really handy for getting an idea of how often your left back was being skinned by the opposition's right winger, but offered little in the way of judging how often your striker was winning headers at the back post.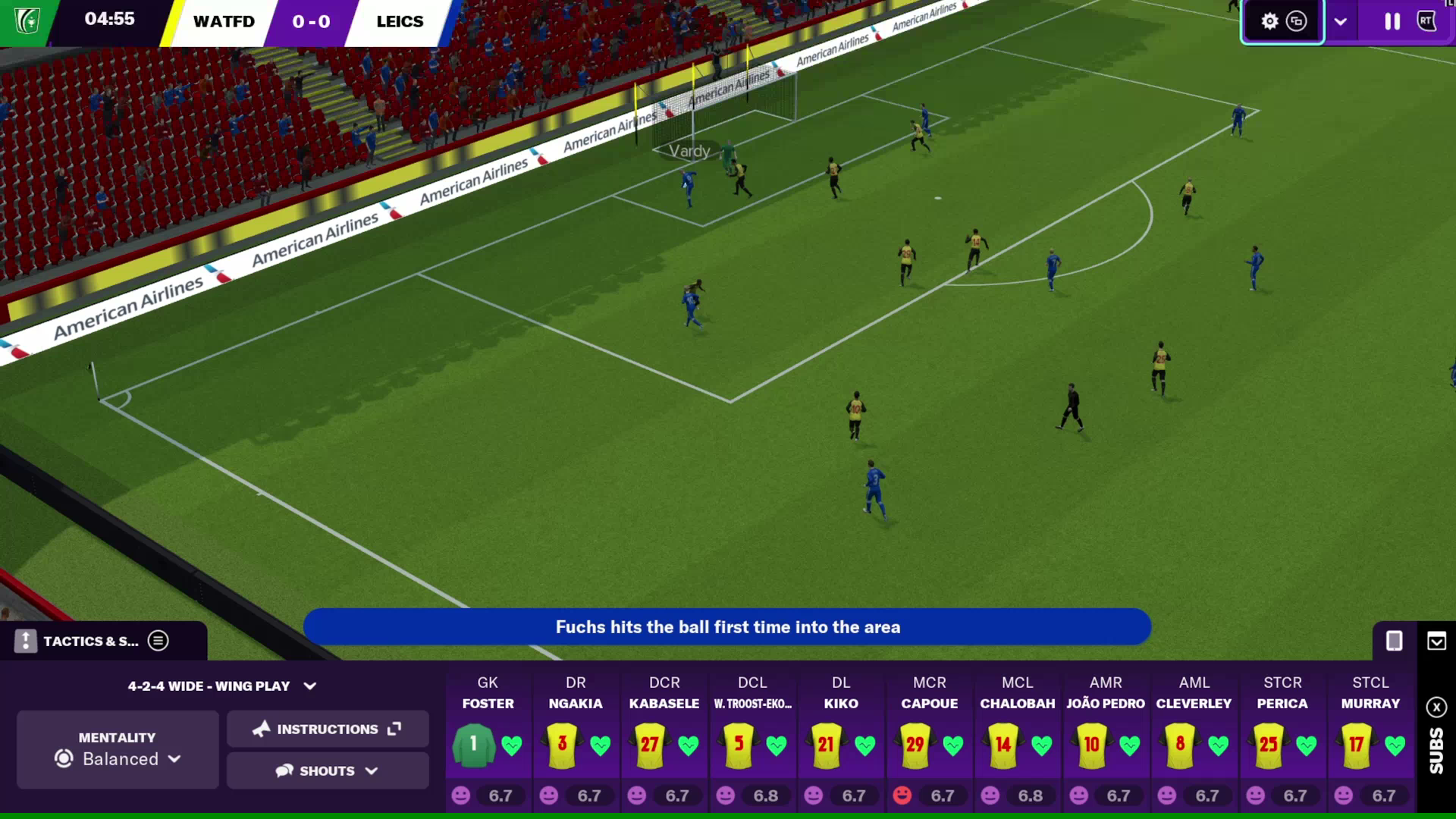 Football Manager 2021 Xbox Edition, on the other hand, now features a resplendent TV-style 3D view of the pitch, providing full realisation of how your team is carrying out your instructions. It offers a real sense of achievement when it's going right and you see your players wheel away in celebration, while also offering genuine visual feedback on what's going wrong, when you're on the wrong end of a thrashing.
Ultimately, given the feature parity between the various platforms on which you can play a version of this year's iteration, you'll likely fall into one of two camps on whether or not to buy Football Manager 2021 Xbox Edition. If you have access to a capable PC or even a reasonably-sized tablet, the easier control scheme means you're better off playing it there. However, if your Xbox provides literally your only means of experiencing it, then this is just about as good as it gets – a control scheme with a steeper learning curve, but an overall experience that's just as comparable and, therefore, an excellent simulation of the beautiful game.
---
It may not be perfect, with a control scheme that's functional but still a little too clunky, and it's almost impossible to recommend to anyone who owns a capable PC. However, if you only own an Xbox, all of the main features are there, the match engine is better than ever and it's a great title to dip in and out of for 30 minutes at a time.

Football Manager 2021 is available now on Xbox One, Xbox Series X and Series S (Reviewed on an Xbox Series S), macOS and PC's.
Developer: Sports Interactive
Publisher: SEGA
Disclaimer: In order to complete this review, we were provided with a promotional copy of the game. For our full review policy, please go here.
If you enjoyed this article or any more of our content, please consider our Patreon.
Make sure to follow Finger Guns on our social channels –Twitter, Facebook, Twitch, Spotify or Apple Podcasts – to keep up to date on our news, reviews and features.