Aliens: Fireteam announced, Epic buys Mediatonic & release dates for Can't Drive This & Black Legend. It's the games news from March 2nd.
You get gaming news. YOU get gaming news. YOU GET GAMING NEWS. Now that my best Oprah impression is out of the way with, shall we run down all the best gaming news of the day? It's the Finger Guns Daily for the 2nd of March, 2021.
Aliens: Fireteam Launching This Summer on Consoles & PC
Set 23 years after the original Alien film trilogy, Aliens: Fireteam is a cooperative third-person survival shooter in which three-player teams must fight swarms of xenomorphs to complete the mission and get out alive.
It will launch this Summer on PlayStation 5, Xbox Series, PlayStation 4, Xbox One, and PC via Steam. Developed by Cold Iron Studios in collaboration with Disney's 20th Century Games unit, Alien: Fireteam will feature five classes, an arsenal of customizable weapons and mods, character progression, and advancement systems to help even the odds.
"This is the action game Aliens fans have been waiting for. Hordes of different Xenomorphs swarming over ceilings and across walls, surrounding your team and striking from every angle."

Cold Iron Studios head Craig Zinkievich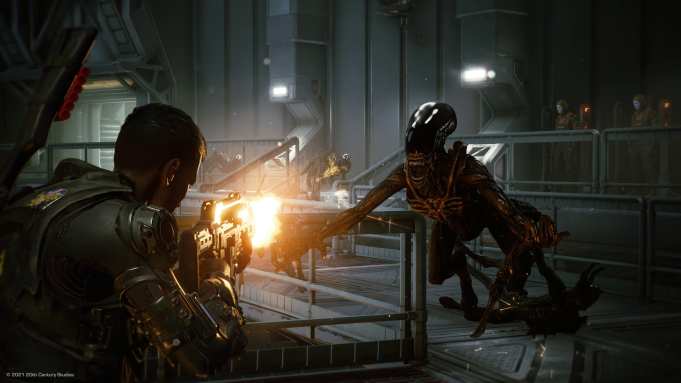 ---
Black Legend launches March 25th
Developer Warcave have announced that their turn-based strategy RPG Black Legend will launch for PlayStation 5, Xbox Series, PlayStation 4, Xbox One, Switch, and PC via Steam on March 25th.
"Lead a squadron of Mercenaries into the accursed city of Grant to aid a struggling resistance against a deadly cult of fanatics. Explore deep into the city to eradicate a madness inflicting fog that shrouds the streets in this thrilling alternate history Turn-Based Strategy RPG"
---
PlayStation dropping movie and TV purchases and rentals soon
The PlayStation Store will no longer offer movie and television purchases and rentals as of August 31st, Sony Interactive Entertainment announced.
"At SIE, we strive to provide the best entertainment experience for PlayStation fans, and that means evolving our offerings as customer needs change. We've seen tremendous growth from PlayStation fans using subscription-based and ad-based entertainment streaming services on our consoles. With this shift in customer behavior, we have decided to no longer offer movie and TV purchases and rentals through PlayStation Store as of August 31, 2021.

When this change takes effect, users can still access movie and TV content they have purchased through PlayStation Store for on-demand playback on their PlayStation 4, PlayStation 5, and mobile devices. We thank our fans for their continued support, and we look forward to further enhancing the entertainment experience on PlayStation."
---
Yakuza: Like a Dragon PS5 Launch Trailer Arrives
Yakuza: Like A Dragon has launched on PS5 today. There's a free upgrade for those that purchased the PS4 version.
---
New MLB The Show 21 Trailer Highlights Next-Gen Features
Ever wanted a muppet to talk to you about a baseball video game? Your dream is about to come true with this "The Show Does Next Gen" trailer. 4K, 60fps, cross generation play and (shhhh!) Stadium Creator are coming to the next-gen versions of MLB The Show 21.
MLB The Show 21 is due out for PlayStation 5, Xbox Series, PlayStation 4, and Xbox One on April 20th.
---
Epic Games Acquires Tonic Games Group
Epic Games has acquired Tonic Games Group, the parent company of Fall Guys: Ultimate Knockout developer Mediatonic, the company announced. Tonic Games Group also includes The Irregular Corporation and Fortitude Games.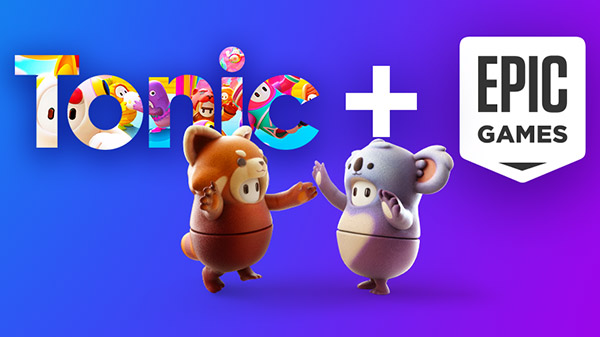 According to all parties, this won't mean any immediate changes to any of the games or developers involved including Fall Guys.
---
New Boundary Trailer & Beta Announced
The zero-g first person shooter Boundary is already a Finger Guns favourite and it hasn't even released yet. We've played it at a few game events over the past few years and it has impressed every time. Today we get another look at the game from SkyStone Games and Surgical Scalpels via a new trailer:
Also announced is a few upcoming beta phases. You can sign up to these here. Boundary will be coming to Steam and PlayStation later this year.
---
Monster Jam Steel Titans 2 Launch Trailer Arrives
Monster Jam Steel Titans 2 has launched on PS4, Xbox One, PC, Stadia and Nintendo Switch today. You can read our review of the game here.
---
"Can't Drive This" Get's Release Date
I'm not sure if MC Hammer had anything to do with the creation of Can't Drive This but I'm going to imagine he would like it. In this game one player drives while the other player builds the road. It's playable alone, online, or locally with up to four players.
Can't Drive This is exiting Early Access and launching on PC via Steam, PS4, PS5, Xbox & Nintendo Switch on March 19th, 2021. Cross-play between PS4 & PS5 will be available. There's also a boxed edition coming for the PlayStation formats.
---
And finally…this…
Just watch this. There's a very public spat going on between Frogwares and Nacon over the PC edition of The Sinking City.
---
If you enjoyed this article or any more of our content, please consider our Patreon.
Make sure to follow Finger Guns on our social channels –Twitter, Facebook, Twitch, Spotify or Apple Podcasts – to keep up to date on our news, reviews and features.