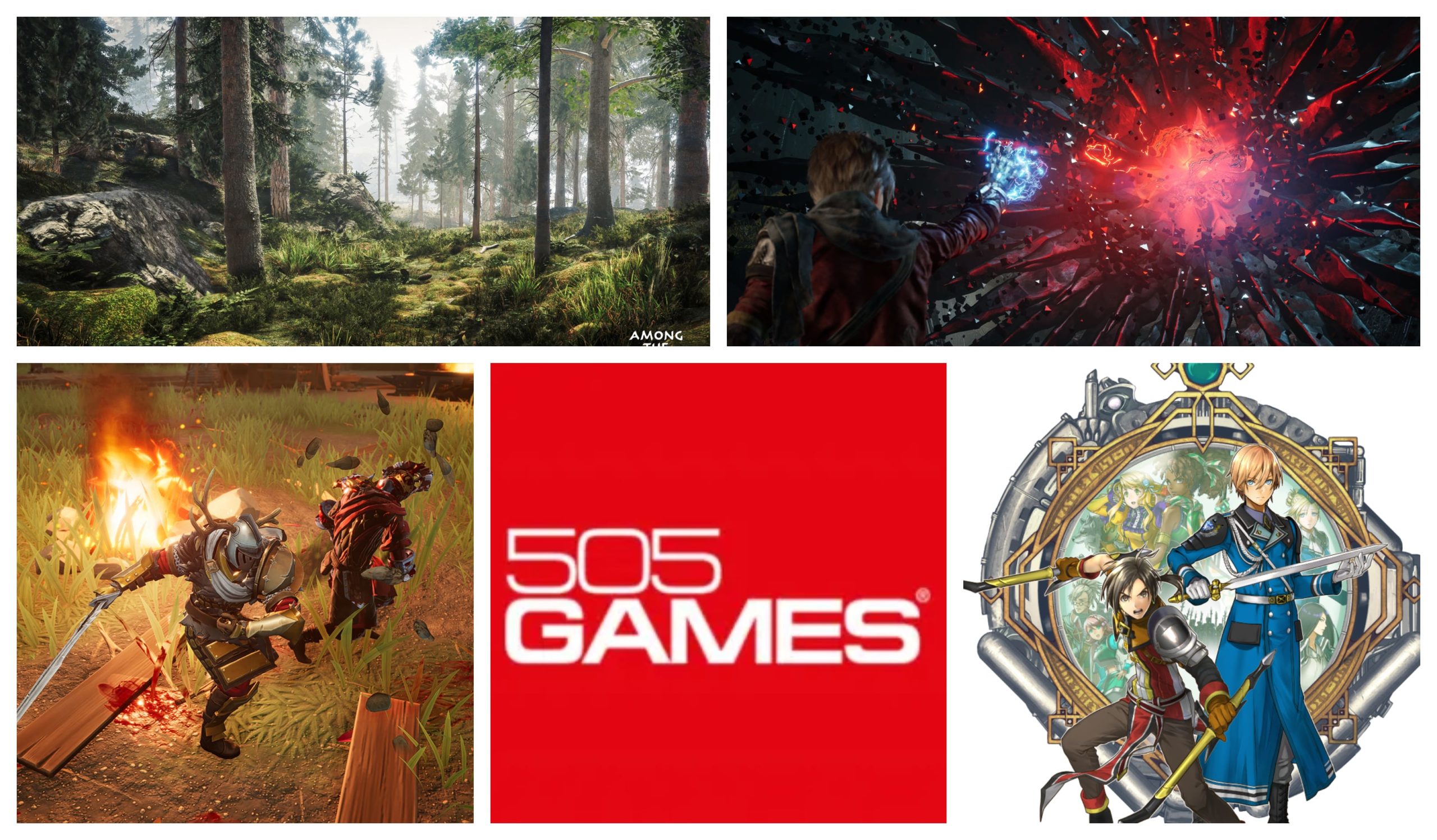 505 highlight three new titles and spotlight Eiyuden Chronicles: Rising as part of their first ever 505 Showcase.
505 highlight three new titles and spotlight Eiyuden Chronicles: Rising as part of their first ever 505 Showcase.
When you think about the games that certain publishers put out into the world, most of them tend to follow a trend. A disproportionate amount of Ubisoft games are 3rd person, open world adventures. EA is a name synonymous with sports titles. Square Enix is famous for their RPG's – especially nowadays. 505 Games on the other hand are far more diverse than your average publisher. In the past few years, they've published high quality racing games, parkour based shooters, fantasy farming simulators, survival games, innovative 2D platformers, RTS titles and more. As a publisher, they have their fingers in a whole lot of pies.
That's certainly one of the takeaways I took from the first ever 505 Games showcase, hosted by Patrice Boedibela dubbed the "505 Spring Showcase" suggesting this won't be the only one this year. Focusing on 5 different titles from 4 different series', the show is a diverse showing that has a little bit of everything in it. A survival game steeped in Finnish folklore, an aRPG where you fight alongside a small furry companion, a pair of highly anticipated JRPG's and the next game from the makers of Mutant Year Zero all make an appearance. You can watch the whole thing in the video below but to make it easy for you, we've separated out the highlights.
Among The Trolls from Forbidden Studios
First up on the 505 Showcase: Among the Trolls from Forbidden Studios is a first-person, survival, action-adventure game where the strange mysteries of Finnish forests are unravelled. In the game you play as either Alex or Anna, who have travelled from the U.S. to Finland to spend time with their grandparents who live in an isolated cabin in a thick forest. When you arrive, you find the cabin abandoned and your grandparents have vanished. Setting out to uncover what happened to them, you find yourself pulled into the world of Nordic mythology as you follow in your grandfathers footprints, learning how to survive in the wilderness, dealing with the supernatural creatures of Finnish mythology and the "animistic nature of the world".
On first glance, I thought to myself, "Oh, cool, it's Green Hell but in a Finnish forest with a fantasy element" but the more that Veli Kokkonen, CEO of Forbidden Studios, described the game, the more it started to sound much deeper than that. Resource gathering, building and crafting obviously play a heavy part of the game play loop but there's an interesting twist in Among the Trolls. When you collect and use resources, you have to make sacrifices or offerings to the forest spirits or face the consequences. In Kokkonen's words: "You can't just go into a forest and start cutting down trees, ripping down all the natural resources without giving something back. Because when you do that, the forest will go dark, and these corrupted creatures start attacking you and ripping you into shreds". It's an interesting prospect that's also incredible to look at. It's looking to launch into Early Access on PC in 2022.
Stray Blade by Point Blank Games
The second game to get a spotlight during the 505 showcase is Stray Blade. In the action RPG Stray Blade, you're challenged to master intense combat while exploring the ancient ruins of a mysterious civilization. You play as that anthropologist Farren who's travelling the world on his journey to fine the lost valley of Acrea when you accidentally break a thousand-year-old spell that has hidden the valley throughout the ages. This accidentally triggers a magical explosion kills you in the process. Time passes and you Farren finds himself mysteriously resurrected by a 'Xhinnon wolf' called Boji. The catch however is that you can no longer leave the not-so-lost valley as parts of the magical barrier have embedded themselves in your heart. Determined to find a solution to this predicament, Boji and Farren explore Acrea together, facing off against the many dangers the land holds.
The "fast, deadly and a tad brutal" combat is seemingly the heart of Stray Blade. In fact. becoming a master of each weapon type in the game is the theme for progression. Every new weapon the player crafts can be mastered, which will unlock new parts of the skill tree. You'll be able to switch weapons throughout the game without losing progression.
Eiyuden Chronicle: Rising & Hundred Heroes
From the makers of the award-winning and highly acclaimed Suikoden series comes the Eiyuden Chronicle. The 505 Showcase confirmed that the core j-RPG title Eiyuden Chronicle: Hundred Heroes is expected in 2023 – but for those of you who can't wait until then, a standalone companion game has launched. That game is Eiyuden Chronicle: Rising.
With at least 20 hours of gameplay, 3 playable characters and hundreds of pieces of collectible content, Eiyuden Chronicle: Rising acts as a fully fleshed out prelude to Hundred Heroes. Reviews for the game are already live and has been receiving some really positive feedback.
Miasma Chronicles by The Bearded Ladies Consulting
The 505 Showcase ended with a teaser for the new game from The Bearded Ladies Consulting, the makers of Mutant Year Zero. That game is Miasma Chronicles. We didn't get much detail about what the game is or what it's about beyond the short teaser trailer and the blow screenshots but you can certainly say that our interest is piqued for whatever this is.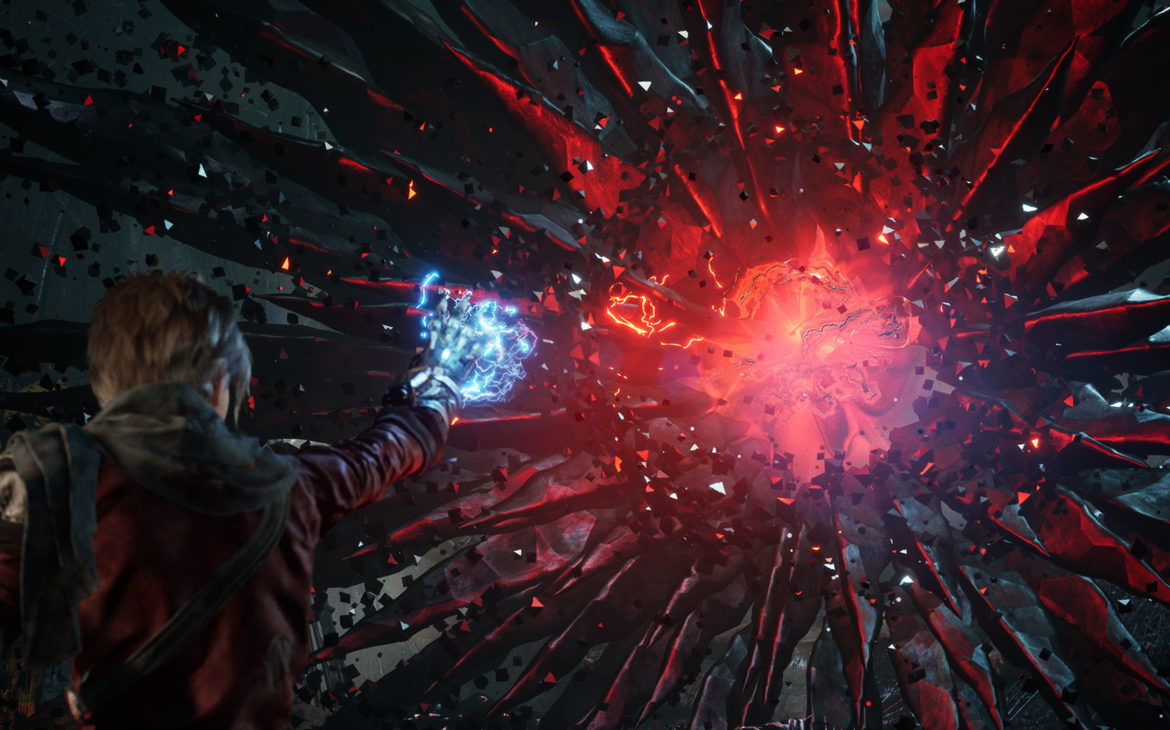 And that was the end of the 505 Showcase. What were your thoughts on the games unveiled? Head to the comments section and let us know.
---
If you enjoyed this article or any more of our content, please consider our Patreon.
Make sure to follow Finger Guns on our social channels –Twitter, Facebook, Twitch, Spotify or Apple Podcasts – to keep up to date on our news, reviews and features.