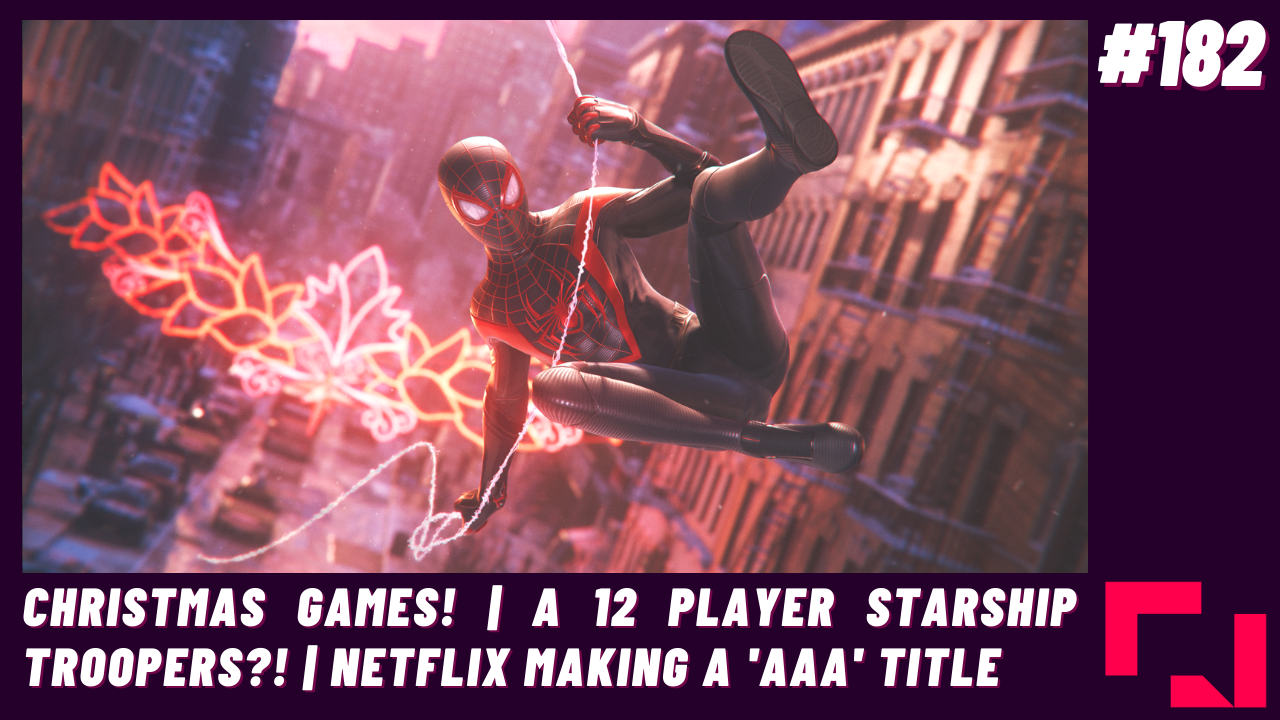 '....they can just copy paste the animation, easy....'
This week on The Finger Guns Podcast Rossko, Miles, Josh and Kat get to grips with the week's news of which there…well, there isn't an awful lot but boy, is this not an entertaining lark of a podcast anyway.
We get into the announcement of Starship Troopers: Extermination, a brand new 12 player co-op shooter adventure that takes us very much into the heart of the movie. We're all rather excited for this (well, except for Kat…).
Splinter Cell returns! Kinda… not really. In a BBC Radio 4 audio drama? Bet you didn't have that on your 2022 bingo card, did you? The franchise returns once again without returning and we're all a little befuddled as to why Ubisoft aren't just making a brand new game in the series instead of milking Sam Fisher for all he's worth everywhere else.
We also talk Netflix's announcement that they're taking on development of a 'AAA' title. We don't know much else, other than it may be a shooter and it may be connected to one of their IP's. Are we about to see a major Stranger Things game on the horizon? What about Squid Game? Mindhunter? That Witcher series they made would be a fun video game, don't you think?
Elsewhere, Miles and Kat share the love for God of War Ragnarok, Rossko has finally finished Horizon Forbidden West and Josh talks the almighty Goat SImulator 3 with huge praise. There's also a God of War themed quiz and some glorious recommendations to get your teeth into this week. Though oddly none of them are food this time…
Oh, and we follow the trails and tribulations of Kat buying a sexy gaming laptop throughout the podcast. It's a fascinating ride and one you'll want to follow until the very end. It's incredible.
Enjoy the episode!
To download the MP3 of this episode, right-click here.
ALL THE PLACES WE ARE: https://linktr.ee/fingerguns
Donate to Sunflower of Peace to support humanitarian efforts in Ukraine: http://www.sunflowerofpeace.com
Theme Music – De Jongens Met de Zwarte Schoenen by RoccoW & xyce. | Edited and produced by Ross Keniston | Published by Acast.
Team: @FNGRGNS / Rossko – @RosskoKeniston / Paul – @ThePaulCollett / Greg – @GregatonBomb / Josh – @jshuathompson / Sean – @Omac_Brother / Toby – @toby_andersen / Kat – @RainbowDropx / Tom – @T_Woods93 | Facebook: FingerGunsUK / Twitch: twitch.tv/fingergunsdotnet / The Official Finger Guns Discord Discord: Join here!