The Finger Guns Podcast Ep. 164 – Stray Reviewed | Are We Really Going to Pay £70 for The Last of Us Again?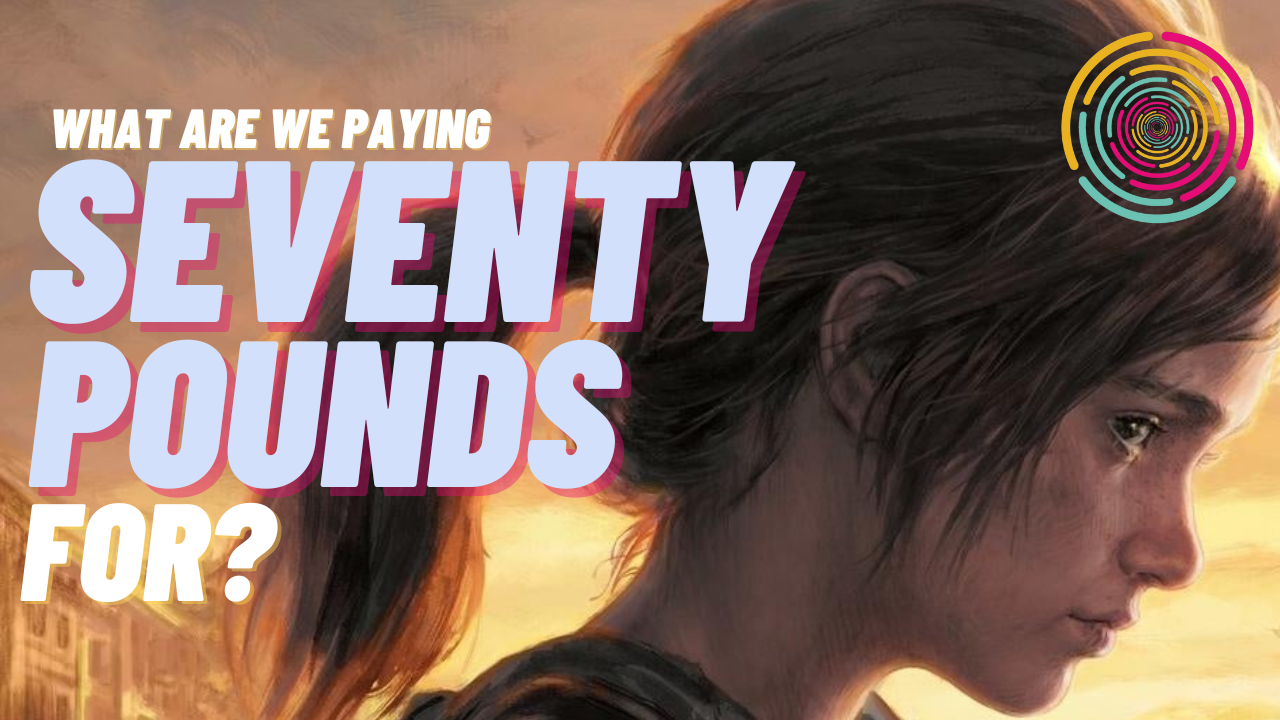 '...oh god, I think I'm in trouble.....'
This week on The Finger Guns Podcast Rossko returns to the hosting chair alongside Kat and Miles to get deep into the week's news and share their thoughts on this weeks games… so, um, same as ever really.
This week we talk Ubisoft's rather terrible no good, very bad year. It continues to be an absolute shit-show with a bunch of delays and cancellations leaving their release slate fairly barren for the upcoming release windows; whether or not we're ok with the full roster of MultiVersus characters costing £200 at launch(!); Naughty Dog jumping through their own hoops to release a 10-minute gameplay video for The Last of Us Part I to get a hold of the leaks that have got out there. That, and we're still debating whether or not £70 is a justifiable price point for a near ten year old game re-release and of course with Aloy's motion capture artists returning to the studios is their Horizon Forbidden West DLC on the way? We discuss.
Elsewhere we talk the games we've been playing (alongside Stray – which gets its own section and you may be surprised to hear what we actually think of it) such as Miles's time with Toy Soldiers HD and Rossko getting back into Animal Crossing: New Horizons and having an absolute blast with Hypercharge Unboxed (which he calls Hypercharge Unlocked on the podcast because he's an idiot).
There's also some major recommendations and Kat returns with a 'siblings in games' quiz which will test your metal. Maybe.
Enjoy the episode!
To download the MP3 of this episode, right-click here.
ALL THE PLACES WE ARE: https://linktr.ee/fingerguns
Donate to Sunflower of Peace to support humanitarian efforts in Ukraine: http://www.sunflowerofpeace.com
Theme Music – De Jongens Met de Zwarte Schoenen by RoccoW & xyce. | Edited and produced by Ross Keniston | Published by Acast.
Team: @FNGRGNS / Rossko – @RosskoKeniston / Paul – @ThePaulCollett / Greg – @GregatonBomb / Sean – @Omac_Brother / Toby – @toby_andersen / Andy – @PsychTyson / Kat – @RainbowDropx / Tom – @T_Woods93 | Facebook: FingerGunsUK / Twitch: twitch.tv/fingergunsdotnet / The Official Finger Guns Discord Discord: Join here!