A slickly deigned and powerful point and click adventure through Swedish mythology, Röki was worth the wait for PlayStation gamers. The Finger Guns Review.
A slickly deigned and powerful point and click adventure through Swedish mythology, Roki was worth the wait for PlayStation gamers. The Finger Guns Review.
It has been just over a year since I last played Roki. After years of catching little snippets of the game at a number of industry events, the game finally launched in October 2020 for PC & Switch. To say I was impressed would be an understatement, so much so that it was part of my Game of the Year picks for the year. 12 months on and Polygon Treehouse's point and click adventure has made its way to Xbox Series and PlayStation 5 consoles (the latter of which is the focus of this review).
If you want to get a real feel for Roki in 1.3k words you can tread my read my full review, but if you're just here for the PS5 version review, here's a story primer: The game follows the adventure of a teenage girl called Tove, her brother Lars and their father, Henrik. The family have had a torrid time in the past, having felt the sting of loss, and have settled into their own unique little routine. That is until one fateful night when their remote home is trashed by a mysterious monster. As the two children escape into the snow kissed forest, Lars is grabbed by the monster and dragged through a strange orb of light. Tove gives pursuit and finds herself drawn into a magical pocket of reality where Swedish myths and legends live and breath. Lars' disappearance is tied to the disputes of the Jötun, the 4 giant guardians of the forest. If Tove is to rescue Lars, she's going to need to deal with godlike creatures and a plethora of mystical beings as she faces off against a villain who feels like the hero in their own story.
Not to spoil it here but there's a depth to the story in Roki which hits some real emotional beats that are rare for this genre. While Tove is dealing with the constant state of wonderment and challenge presented by the strange world around her, Lars' story is one that's deeply motivational, difficult at times yet hard not to fall in love with. The game explores the past pains of the family, eventually leading to a beautiful chapter that shows real character growth from the whole cast. What's more, the 'villains' of the game have their own arc which is just as impactful as the plot for the protagonists. It's subtle at times, but the story in Roki is fantastic. So much so that it picked up the award for Best Narrative at this year's Develop awards. A well deserved win.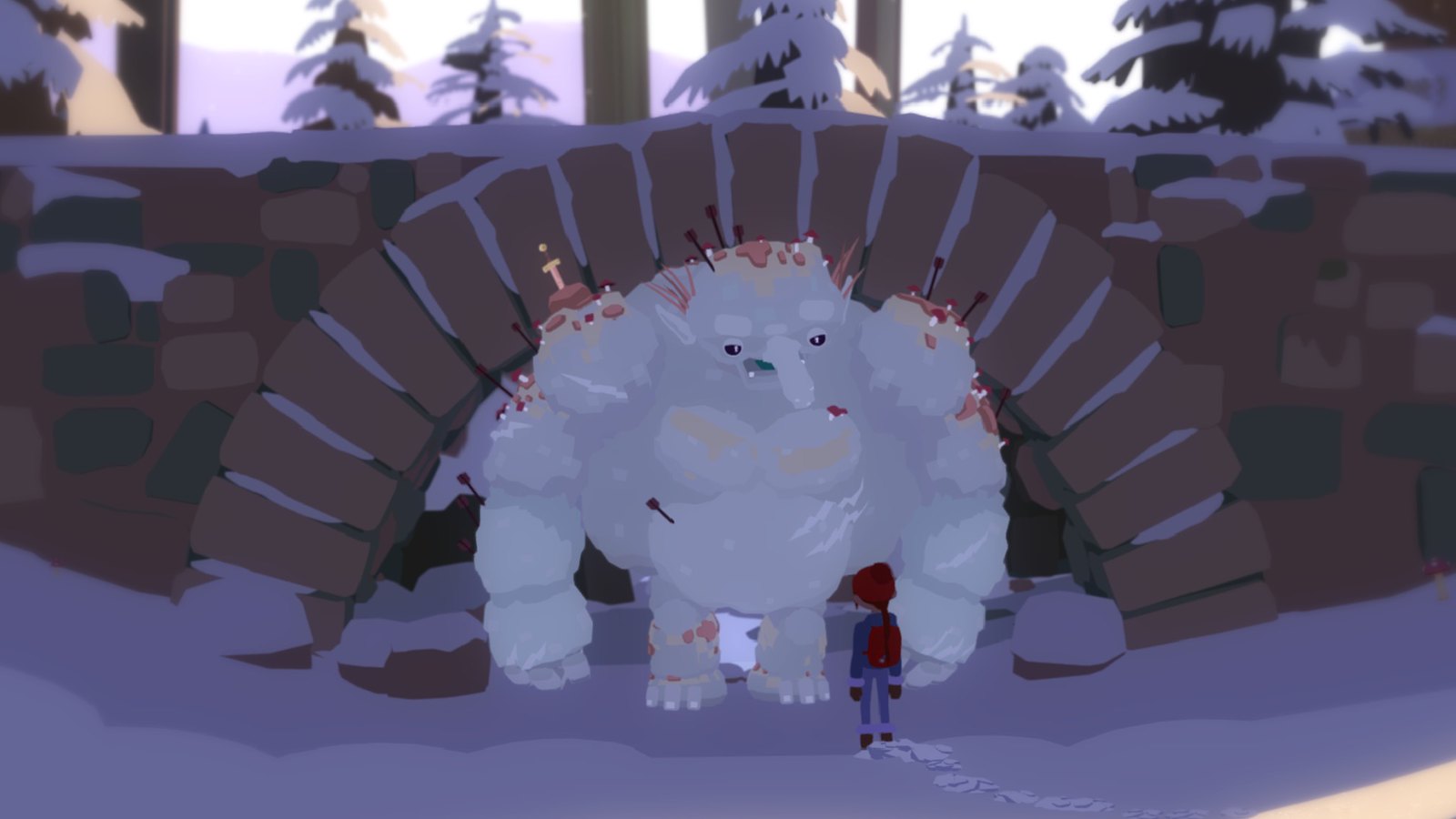 Roki is an inventory heavy point and click adventure game at heart. Along the quest to find her brother, Tove will come across myths/legends which will ask for things in exchange for their help. A troll blocking the way that needs a sword removing from its shoulder. A tree with eyes needs you to clear some ravens from its trunk. The Yule cat needs a way to blacken its greying fur. In order to meet their needs and solve their quandaries, you can pick up objects, combine them to make new items or use them on the world to enact change. It's a traditional point and click formula which is used very well here.
Much like the Switch version, the only issue with the PS5 version of Roki is a dedication to the perfect solution. As the game branches out and you start to collect quite a few items, some of these could feasibly be used in multiple locations. Roki has one solution in mind however, and you'll need to find that exact one to move forward. The dissonance between inventory and problems needing a solution is rare in Röki but it does happen.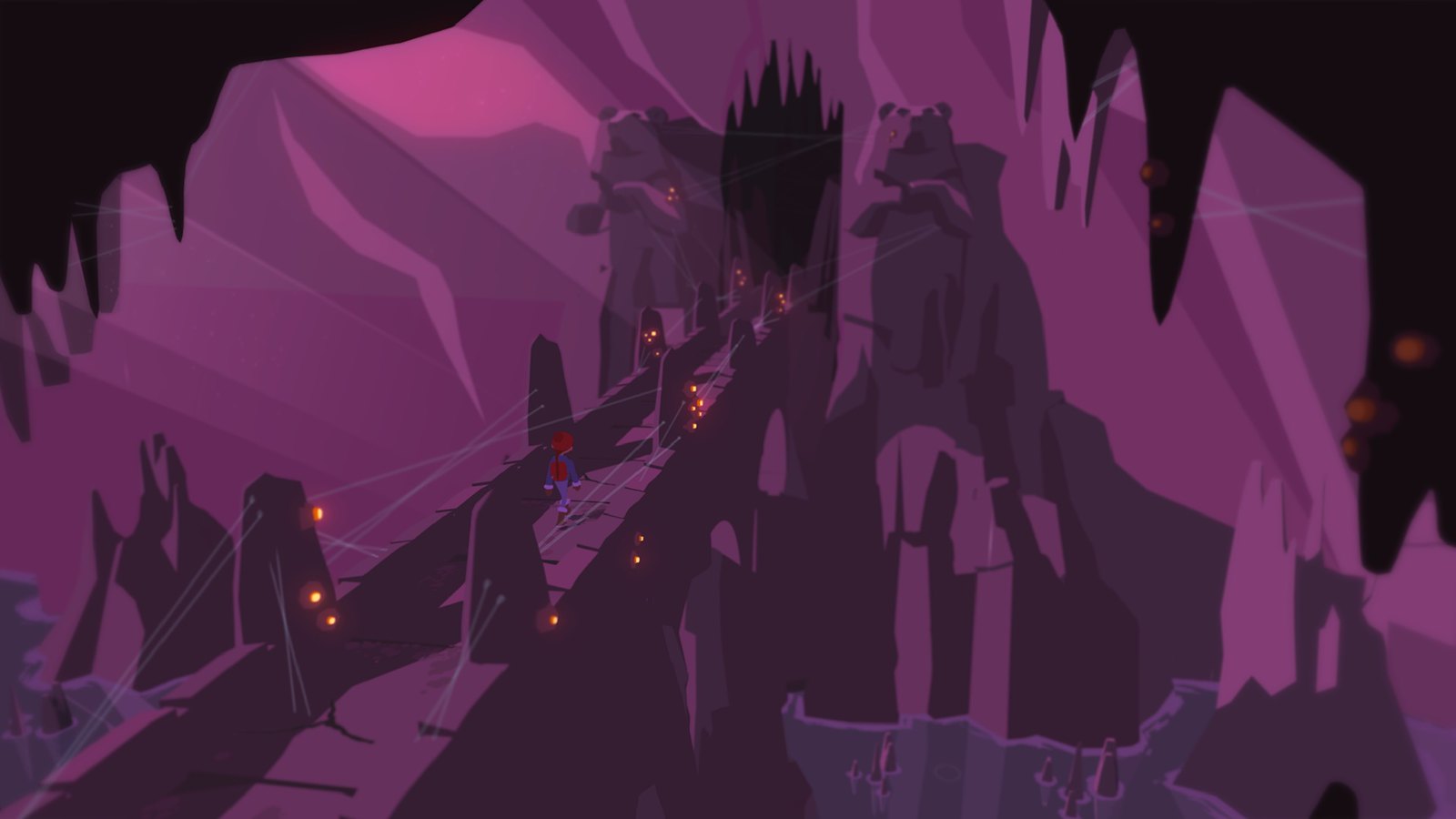 For returning players like myself, the PS5 version of Roki doesn't offer anything more than the Switch or PC versions do. There's no clever use of the Dualsense controller features here and no touch pad support. The load times on the Nintendo Switch were already impressive with fast travel between locations happening in less than a second. If the PS5 version is faster, we're talking by tiny fractions of a second. Visually, Roki on PS5 looks incredibly clean and as crisp, now running at 4K resolution at 60 frames per second without a single dropped frame. There's trophy support here with a platinum trophy for those that put weight in such things (and it seems very achievable too). Since I last played Roki, there have been a series of bug fixes (for bugs I've not stumbled across) as well as some tweaks. The PS5 version of the game takes advantage of those updates, including the ability to restart a chapter should you wish.
For first time players who didn't manage to play Roki in 2020, my honest opinion is that this is a very special game that I highly recommend you play. It's bursting with charm, from the narrative which draws you deeper and deeper into its layers, right down to the little details of polish that makes this a world you're happy to get lost in. Mechanically, it's packed with well designed puzzles which are just the right side of thought provoking with very little trial and error required. The soundtrack manages to elevate the whimsical atmosphere that the rest of the game generates and it's a very technically proficient game with a high filmic feel. It's great to see one of my favourite games of 2020 become available for a whole new market of gamers. For some, I imagine this might be a GOTY contender for a second year running…
---
Those who played it on Nintendo Switch or PC won't find many reasons to double dip on Röki for the PS5, but for new players, this game is as magical in 2021 as it was in 2020. A fantastical point and click adventure that carries a poignant and very human story, despite being steeped in Swedish myths and legends, this game is one of the easiest recommendations I'll get to make all year. Go and play it.

Röki is available now on PS5 (review version), Xbox Series S|X, Nintendo Switch and PC.
Developer: Polygon Treehouse
Publisher: United Label
Disclaimer: In order to complete this review, we were provided with a promotional copy of the game. For our full review policy, please go here.
If you enjoyed this article or any more of our content, please consider our Patreon.
Make sure to follow Finger Guns on our social channels –Twitter, Facebook, Twitch, Spotify or Apple Podcasts – to keep up to date on our news, reviews and features.