aka 'The Book With The Greatest Video Game Of All Time In It'.
If you know anything about Finger Guns, you know we're a big fan of retro gaming, particularly the 16-bit era where the majority of us started our gaming careers (except for Miles, whose first console was the N64 but we don't talk about that..). We also love a good book, so why not combine the two?
The Mega Drive / Genesis Encyclopedia is available now from friend of the website and all round bloody goodun', Chris Scullion, whose words you may have read way back when in the likes of CVG and the fantastic Official Nintendo Magazine. The Mega Drive / Genesis Encyclopedia is the third in his Encyclopedia series, following the NES and SNES editions, respectively.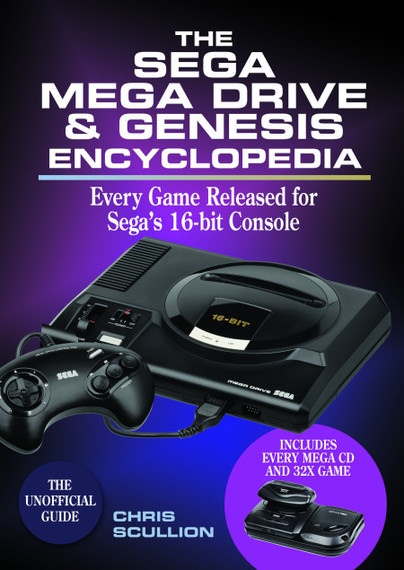 Detailing *every single* game released for Mega Drive / Genesis, the new encyclopedia features over 1,000 screenshots and write-ups of each game, a ton of classic trivia and Scullion's trademark witty writing style, it's well worth a dive into if you want to relive the classic days of gaming, or learn a little more about what's just been added to the Nintendo Switch Online service.
The guides are hugely definitive, and can be picked up at those lovely folk Pen and Sword or any retailer you get your books from.
---
Source [Press Release]