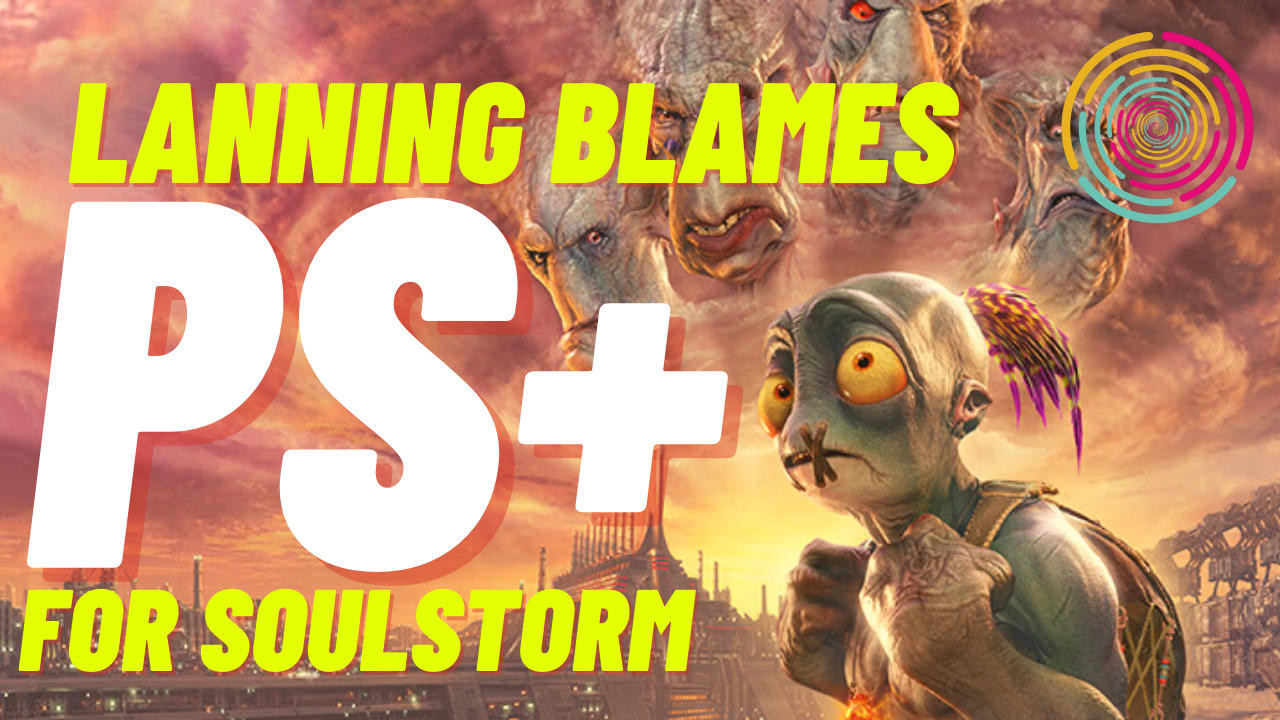 'I call bullshit, Lorne........'
'I call bullshit, Lorne……..'
This week on The Finger Guns Podcast we're back to business with Rossko, Kat and Miles talking through the week's news including Lorne Lanning getting all pent up about the lack of sales for PlayStation Plus' Oddworld Soulstorm. He blames the subscription service for the lack of genuine sales for the game, but was it really going to hit those numbers without it? We discuss.

We also chat CD Projekt Red and their latest misstep with once again delaying their Witcher 3 next-gen upgrade and blaming other developers for the delay. Are they ever going to regain their power over fans in the industry again?
WATCH THE PODCAST BELOW! YEAH! WE DO VIDEO NOW!
Also, there's rumours abound that Portal 3 may just be a thing someday and well, we gush about just how much we'd love that happen. And then there's Hello Games who have come out this week to say they're working on yet another 'impossibly ambitious' game to follow No Man's Sky. We absolutely believe them, but should they be raising hopes already? This one is years off, are we having another Sean Murray media hype storm incoming?
Elsewhere Miles talks jumping back into Back4Blood to check out their new DLC, Kat talks chilling out in the wonderment of Lake on PS5 and Rossko has discovered Apple Arcade, his thoughts are a little worrying. He also gets into his time with the cracking old-school racer, Slipstream.
Kat is also back one again with a quiz, we talk far too much about Andrew Lincoln in Love Actually and we actually recommend some video games. What a week!
To download the MP3, right-click here.
| ALL THE PLACES WE ARE: https://linktr.ee/fingerguns
Donate to Sunflower of Peace to support humanitarian efforts in Ukraine: http://www.sunflowerofpeace.com
Theme Music – De Jongens Met de Zwarte Schoenen by RoccoW & xyce. | Edited and produced by Ross Keniston | Published by Podbean.
Team: @FNGRGNS / Rossko – @RosskoKeniston / Paul – @ThePaulCollett / Greg – @GregatonBomb / Sean – @Omac_Brother / Toby – @toby_andersen / Andy – @PsychTyson / Kat – @RainbowDropx | Facebook: FingerGunsUK / Twitch: twitch.tv/fingergunsdotnet / The Official Finger Guns Discord Discord: Join here!