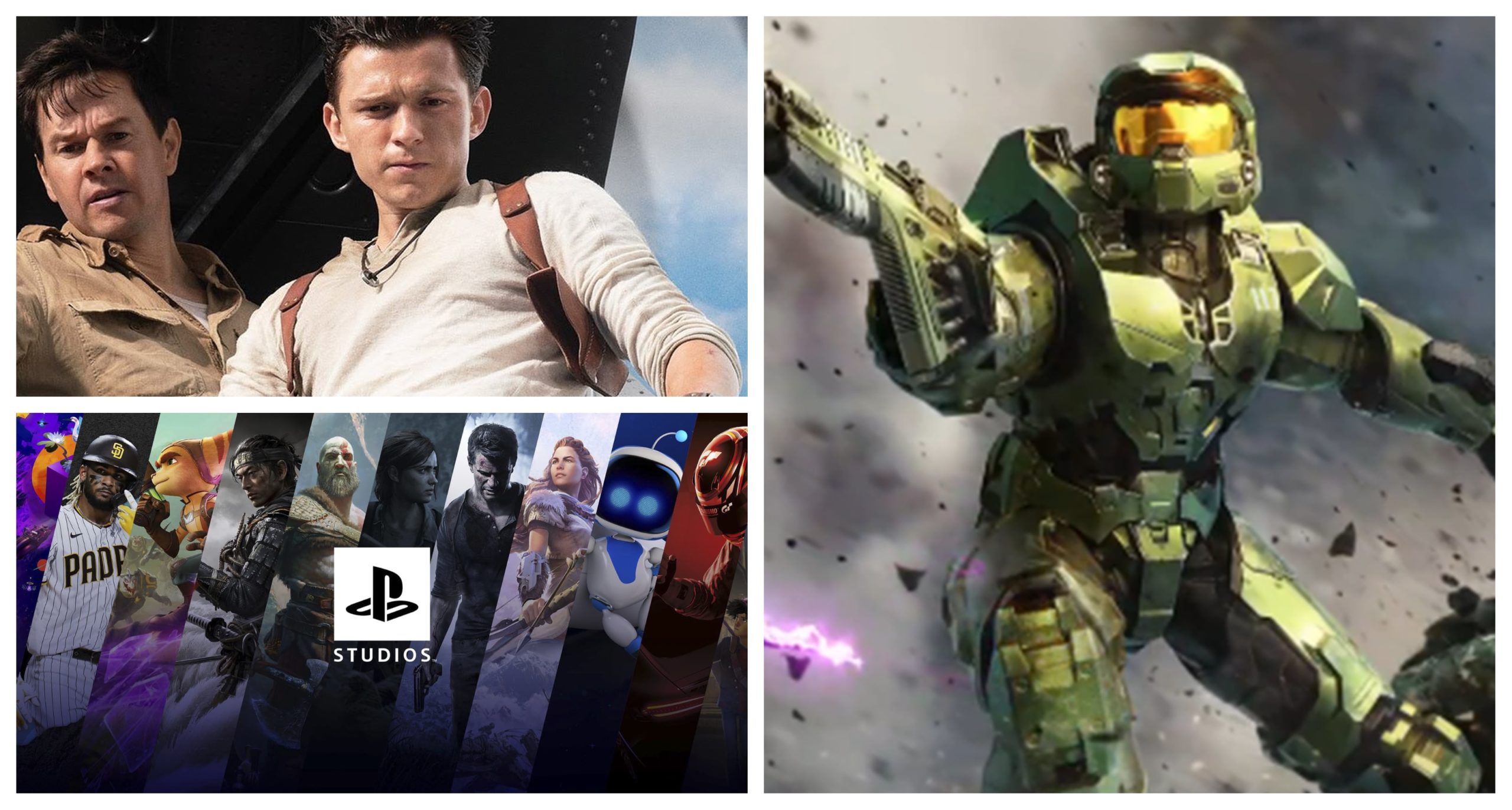 "I look at Mark Wahlberg and think 'you own a burger shop in New Jersey'" and other amazing anecdotes.
Hello friends and lovers and welcome to episode 129 of the Finger Guns podcast. In this week's episode, Sean, Kat and Miles convene to discuss all of the week's hottest gaming news. To begin with, they talk about their favourite game of the week which sees the trio deep dive on Pumpkin Jack on PS5, the Crysis Remastered Trilogy and Echo Generation. Sean also brings the fire in a new trivia quiz for Kat and Miles to battle over.
Once a quiz master has been crowned, the team get into this weeks hot topics including:
The Uncharted Movie Trailer on a scale of bad to terrible, you decide.
Sir Trevor McDonald is the next GamesMaster and some of us were too young to even remember the show. The shame.
Rumour has it that Splinter Cell is returning. Can Ubisoft even make a game that fans will want these days?
Halo Infinite got a story trailer – are we excited yet?
Sony are likely going to make more acquisitions soon – who should they add to PlayStation Studios?
The Wu Tang Clan are involved in a new Xbox video game?
Our favourite video game mini-games/side games (this brings back mild trauma for Miles)
All of the releases for the next week
Strap in your ear holes as the inmates are running the asylum.
Click HERE for a direct MP3 download.
ALL THE PLACES WE ARE: https://linktr.ee/fingerguns
Theme Music – De Jongens Met de Zwarte Schoenen by RoccoW & xyce.
Team: @FNGRGNS / Rossko – @RosskoKeniston / Paul – @ThePaulCollett / Greg – @GregatonBomb / Sean – @Omac_Brother / Toby – @toby_andersen / Andy – @PsychTyson / Kat – @RainbowDropx | Facebook: FingerGunsUK / Twitch: twitch.tv/fingergunsdotnet