Numskull Games have today announced a European physical release of the Coffee Talk Double Pack Edition.
Numskull Games have today announced a European physical release of the Coffee Talk Double Pack Edition which will be released on Nintendo Switch, PlayStation 4 & PlayStation 5.
In collaboration with Serenity Forge and developers Toge Productions, Numskull Games will be publishing this physical edition which bundles together the original Coffee Talk along with its much anticipated sequel, Coffee Talk: Episode 2 – Hibiscus & Butterfly.
The Double Pack Edition is scheduled to release in Summer 2023 and marks the first time Coffee Talk: Episode 2 will be available in a physical format in Europe along with its prequel the award-winning Coffee Talk. Representatives from Numskull and Serenity Forge had this to say:
Numskull Games have such a keen eye for unique and eclectic games that we feel right at home working with them to distribute Coffee Talk in Europe and look forward to releasing more great physical editions with them

Zhenghua Yang, CEO of Serenity Forge
Serenity Forge has a reputation for high quality narrative driven games that we're thrilled to add to our publishing portfolio. Coffee Talk in itself is a tremendous title and we're thrilled to be bringing both it and its sequel to Europe as part of an ongoing partnership.

Martin Defries, Managing Director of Numskull Games
The physical release of Coffee Talk: Double Pack Edition will include both of the cult-hit games on a physical disc/cart and also includes a code to download the digital soundtrack. It will be exclusive to European regions and will be available for purchase at major European retailers and online stores with pre-order pages going live over the coming weeks.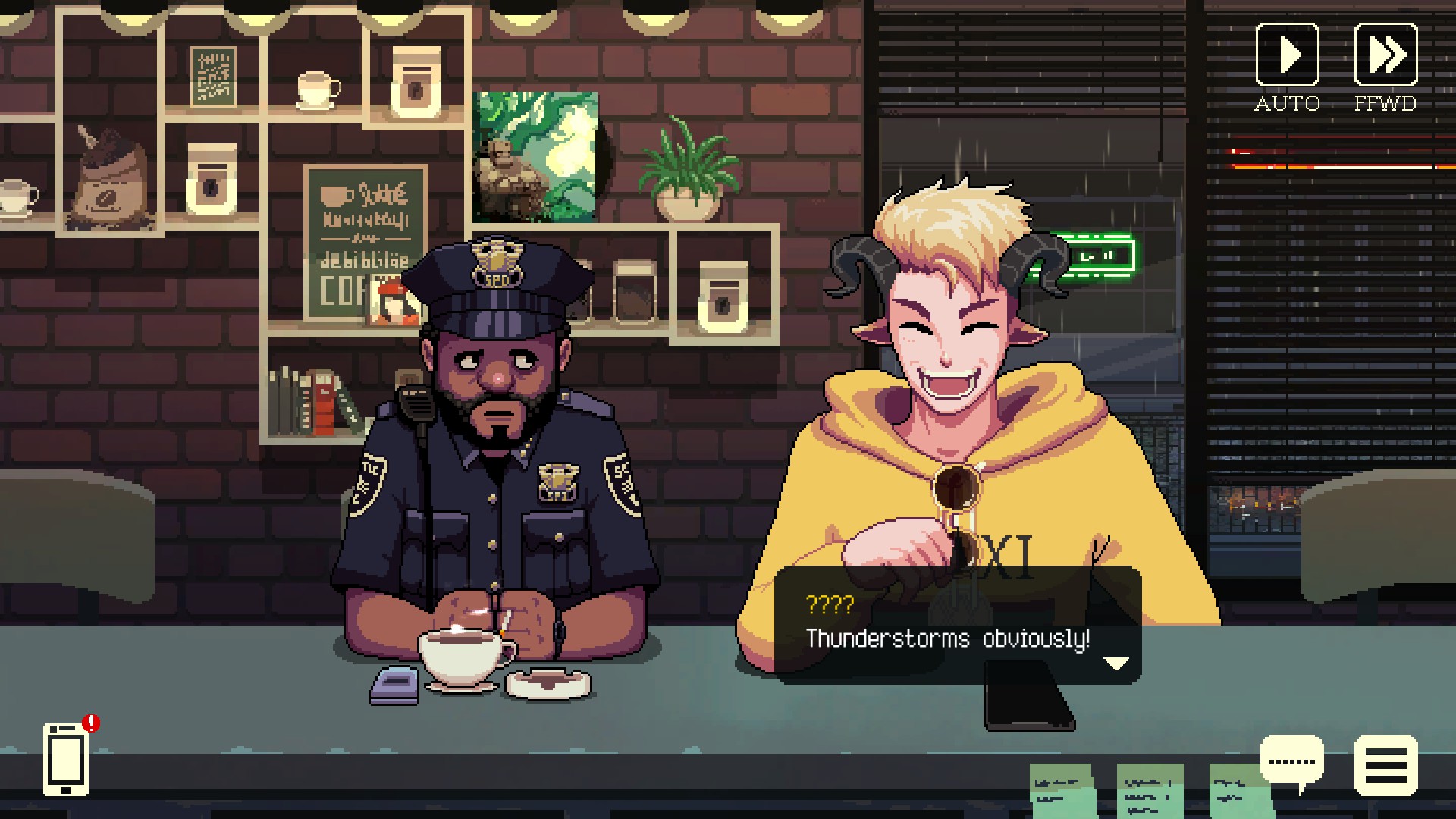 Coffee Talk is a game that tells the stories of various characters who come to a coffee shop in the heart of Seattle. As the barista, players must listen to the customers' stories and help them solve their problems. The game features a unique blend of coffee brewing and emotional storytelling, making it a truly one-of-a-kind experience. It is a game that depicts lives as humanly as possible, while having a cast that is more than just humans.
Immerse yourself in the stories of alternative-Seattle inhabitants, ranging from a dramatic love story between an elf and a succubus, an alien trying to understand humans' lives, and many others modern readers will find strongly echo the world around them.
● Mix a combination of ingredients, such as tea, ginger, mint, chocolate, coffee and many more. Experiment and uncover secret recipes, change people's lives by serving drinks that will warm their hearts.
● Show your creativity, draw your own latte-art masterpiece with our in-game fluid simulation to decorate your drinks.
● Immerse yourself in the relaxing coffee shop atmosphere. It's raining outside, brew yourself a warm drink, play that lo-fi chillhop beats, and listen to the coffee talk.
● Set in an alternate present-day Seattle where humans, orcs, elves, and other races have been coexisting since the beginning of time. Explore the world through the stories told by your customers one cup at a time.
●    Meet quirky and interesting characters old and new; Baileys the elf freelance graphic designer, Lua, the succubus biz dev executive, Riona the wannabe opera singer, and more. Listen to their stories and influence them with a warm drink or two!
Our Take: We're big fans of Coffee Talk here at Finger Guns and have been eagerly awaiting the sequel. The opportunity for those gamers who tend to avoid digital-only purchases to get their hands on a physical copy of these games is a great aspect. The inclusion of the soundtrack is another boon.
Source: Press Release