A visual novel filled with disturbing imagery and depraved inner desires, does Mediterranea Inferno impress? The Finger Guns review
Lorenzo Redaelli is back with visual novel Mediterranea Inferno. The Milky Way Prince director returns to tell the tale of three young men, and their collective trauma. Published by Santa Ragione, developer of my game of the year for 2022, it promises to be a twisted descent into the human psyche. The preview build of the game intrigued and shocked me enough to have it earmarked out as a potential gem of 2023.
If any indie developer has the potential to win me over with a visual novel, it's probably this group. With powerful, unsettling themes centred on mental health, post-pandemic anxieties and yearning for old nostalgia, it has the potential recipe for a thoroughly compelling cocktail.
Can Mediterranea Inferno live up to the intense themes and provide a thought-provoking story to match? Time to jet out on your summer retreat, and see if recreating these old memories lives up to the nostalgia.
The Three Faketeers
Foundationally, Mediterranea Inferno is a character study for its three central figures. Claudio, an assertive and confident figure who's failed to define his own identity. Mida has found fame and icon status among the masses but yearns for the love of just one person who won't reciprocate. Finally, Andrea, a popular socialite who thrives off the friendship and happiness of others, is cursed to suffer an eternal feeling of loneliness post-lockdown.
As the three embark on their three-day summer retreat to an idyllic town important to Claudio's family, all manner of emotions, memories and wounds will be opened. Initially, Mediterranea Inferno almost purposely keeps the true intentions of the story masked until the second half. While you get glimpses of the boys' histories and their darker undertones, they're more intriguing hints than proper story arcs, at first.
I wasn't sure where it was all going, but come the second half of the game, it starts to really come together. These are broken, twisted and corrupted young men. Each is desperate for a sense of approval, though tragically from different sources. They're strongest as a trio, yet they're detached, disconnected and distant from one another.
As you explore their backstories and the history of their time prior to their meet-up and subsequent hiatus, it'll start to form an engaging, ultimately human story. Flawed characters and personalities, Claudio, Mida and Andrea have distinctly normal, regular flaws, only it's intensified and exaggerated more and more as the game progresses. It's a compelling narrative and a superb hook that keeps things engrossing amongst the more eccentric elements.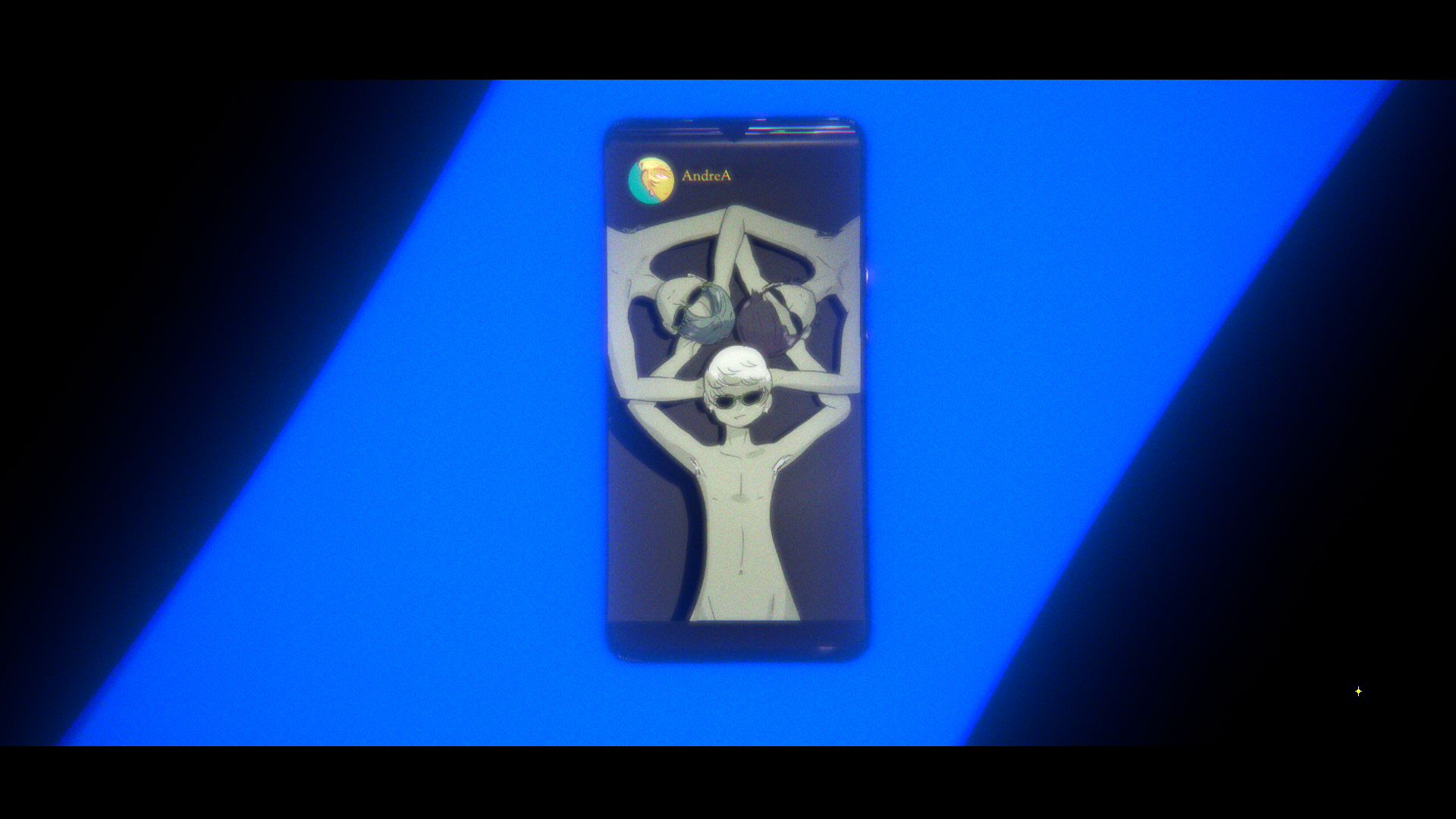 Pride Of Italy
Speaking about Mediterranea Inferno's story means we also need to assess its themes and use of sensitive material. Our three protagonists are proudly gay, feminine and eccentric to boot. Lorenzo Redaelli has no qualms about parading the men's homosexually front-and-centre, meaning there's a lot of sexual-related imagery going on.
Personally, I didn't find the sexual imagery to be overbearing or too much. However, for some viewers, scenes of two dudes banging in a beach toilet stall or climax moments where you're getting slapped by five men on the beach might be a bit too on the nose. Given that the theme of this game is about extreme levels of emotion and the detrimental toll unrequited impulses can have on people's perspectives, I think it all fits superbly well.
There are times when the dialogue can be a bit cringe, but in that Life is Strange intentional kind of way. The boys are intentionally garish and at times almost speak in millennial morse code, but Mediterranea Inferno grounds its themes within these ideas. Climate change, the LGBT movement, finding identity and family acceptance, are all things the game actively runs into, instead of skirting around.
It certainly won't be to everyone's taste, but I enjoyed it. Mediterranea Inferno is in-your-face and unabashedly willing to throw its themes at you. At points, the characters can almost feel like vessels for the themes, which slightly undermines their unique personalities. Though, I wouldn't say this happens too often to undermine the game's central premise.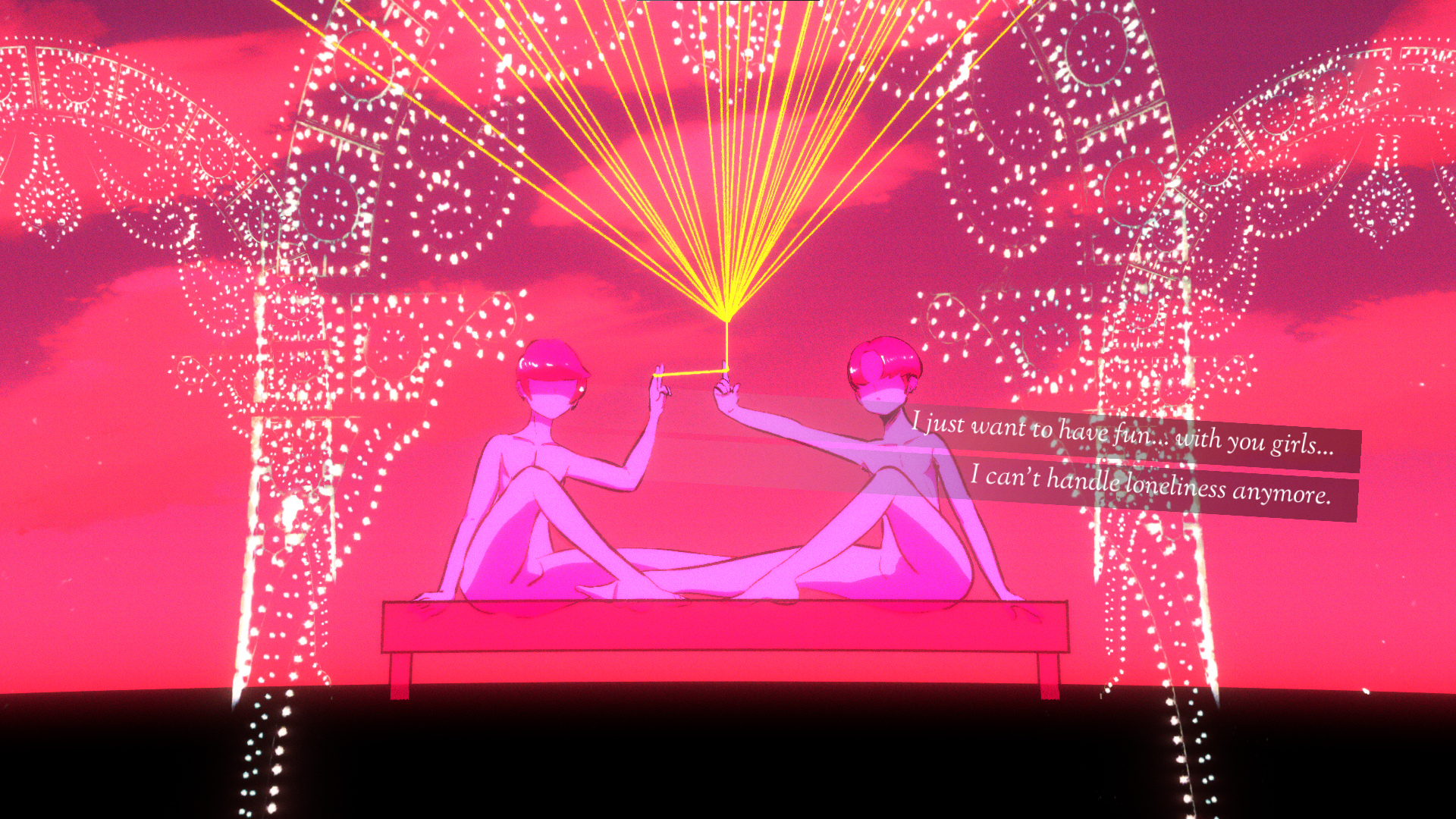 Choose Your Own Lucid Adventure
As a visual novel, Mediterranea Inferno is primarily made up of dialogue sequences to click through, points of interest to interact with and choices to make. The decision-making mechanic is simplistic yet rather interesting. Given that Claudio, Andrea and Mida are attempting to reconnect with their lost selves and old memories, it's fitting that choices determine their fate.
Each of the boys aims to ascend to HEAVEN, which will occur at the end of their drug-addled vacation. In order to do so, they each must collect four Mirages. This is where your decision-making comes into play. Two of the lads may want to go to the beach, while the third wants to visit an old family grave. Whoever's favour you pick has the chance to enter a Mirage, living out a part of their innermost urges.
Mirages are the player's gateway into the trio's psyche, providing unique imagery and insights into their history. You'll gain all manner of perspectives on their flaws, their anxieties, and their primal instincts towards love, affection and desire. As such, you want to see all of them, but you can't. You only acquire a limited amount of currency to open Mirages, so you'll have to be selective over who'll make it HEAVEN.
It's a good system, not only because it encourages you, as the player, to pick favourites, but because it also incentivises repeat playthroughs. The boys yearn for attention and affection above all else, so there's something thematically on-point about not being able to appease all of them. Meanwhile, the intrigue and desire to know each of their basest urges will compel you to jump back in and visit the branches you missed the first time.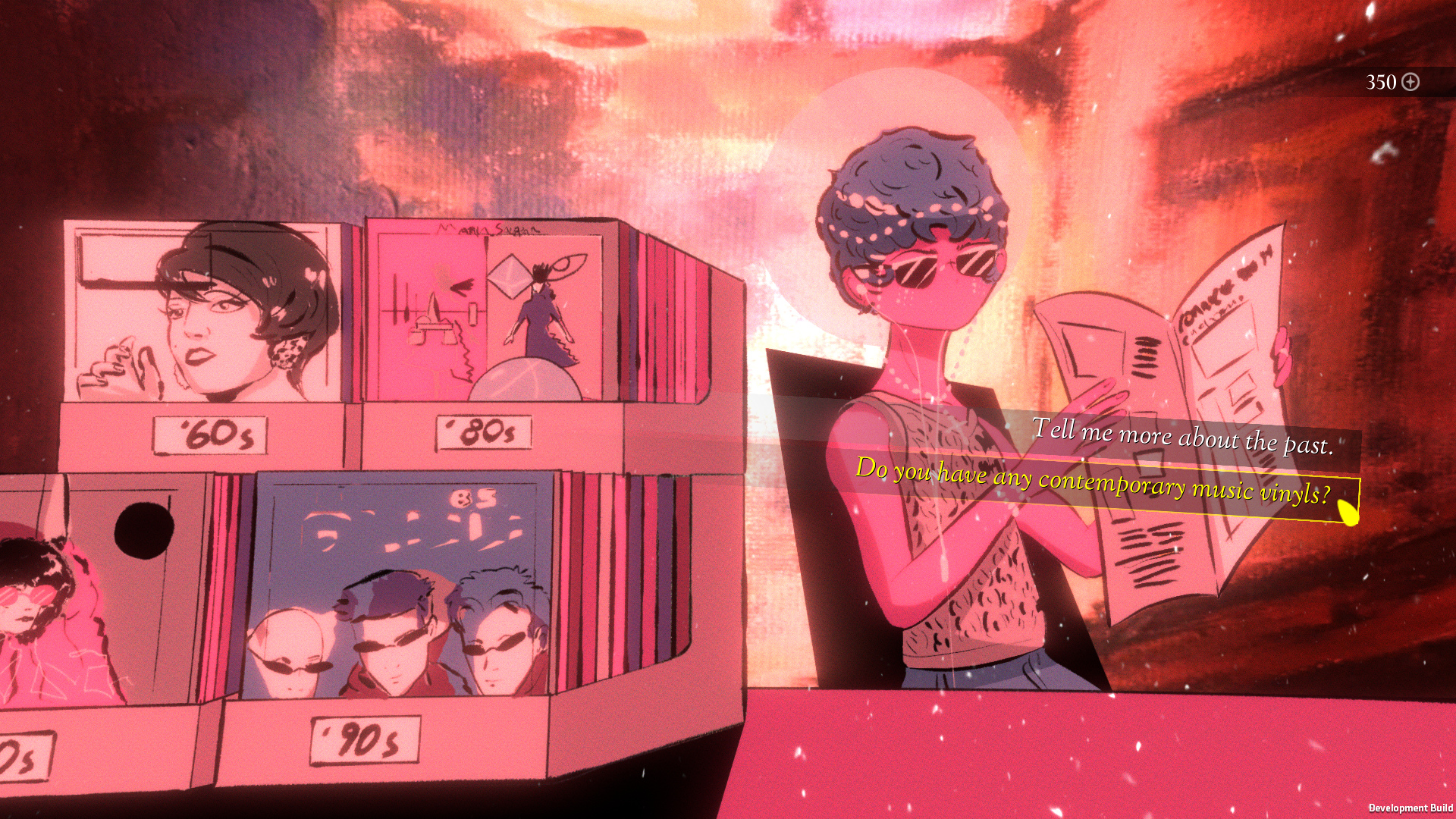 Basic Instincts
My first playthrough of Mediterranea Inferno clocked in at just under two hours, though I had the benefit of having played the preview build already. As such, I could skim through the opening third quite quickly. However, that's only a partial piece of the story. There are multiple endings to the game, depending on your choices. There's even a bonus ending which requires you to gather 8 Holy Cards to discover.
As such, Mediterranea Inferno is all about replayability and piecing together the whole narrative. Certain parts of the dialogue aren't as well-written or nuanced as others. At times, it can tread into slightly preachy territory, but the vast majority is well-developed. It's a niche approach and while it may not have mass appeal, those who do descend into these boys' warped minds will find plenty to uncover.
The exploration of mental health and base desires is engaging, with some excellently disturbing imagery, particularly in the latter stages of the story. As I touched on in the preview, the boys are difficult to connect to at first and their outward expressions are garish to experience. However, delving into their backstories reveals a real vulnerability that I think many people will find something to empathise with.
From the longing for someone else's affection that never comes, to the desperate hope to be liked or validated, the flaws of these young men are wholly believable. Where the story takes these tropes, and how it uses lucid dream-like sequences to express them is impressive, too. By the end, I was invested in their stories, ruminating on their journeys and what had led them astray.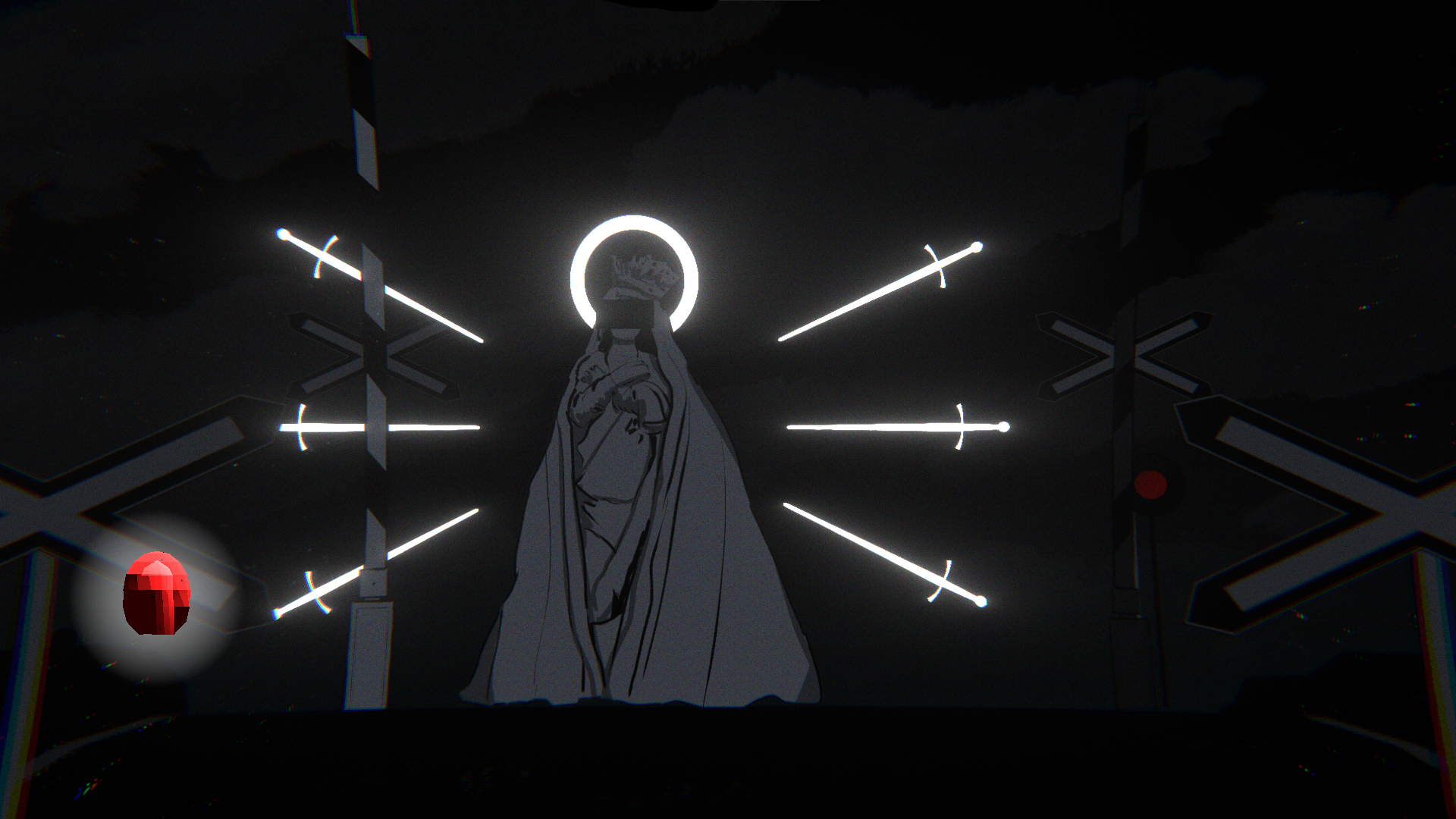 A Worthy Glow Up
Mediterranea Inferno's narrative and story will naturally carry much of the experience, which is what you'd hope, given it's a visual novel. That doesn't mean you can discount its wonderfully creative and punchy art style, however. The game is bursting with colour, vibrancy and artistic flourish, with every panel and scene beautifully rendered.
Subliminal imagery is abundant, requiring you to actually examine the environments to piece together the boys' perspectives. From shattering one's own sense of identity, to the visual spectacle of sexual fantasy, Mediterranea Inferno pulls no punches when it comes to delivering visual messaging. The use of colour and contrast is supremely well handled, and it makes playing through the game appealing.
Is some of the imagery intended for shock value? You're damn right it is. Can it be overbearing and excessive in places? Absolutely. Again, this is an intended merging of the style with the story's themes, so I think it coalesces well. Even if it is a lot to take in at points. From sexual fetish items to licking the "fruits" of a being's torso, Mediterranea Inferno certainly isn't subtle when it chooses.
The soundtrack and animation work is excellent, however, creating smooth and stunning scenes to appreciate. Given there's not a whole lot of real estate being utilised, the game runs serenely too. Even if you're not a fan of the narrative stakes, there's plenty of eye candy to feast upon.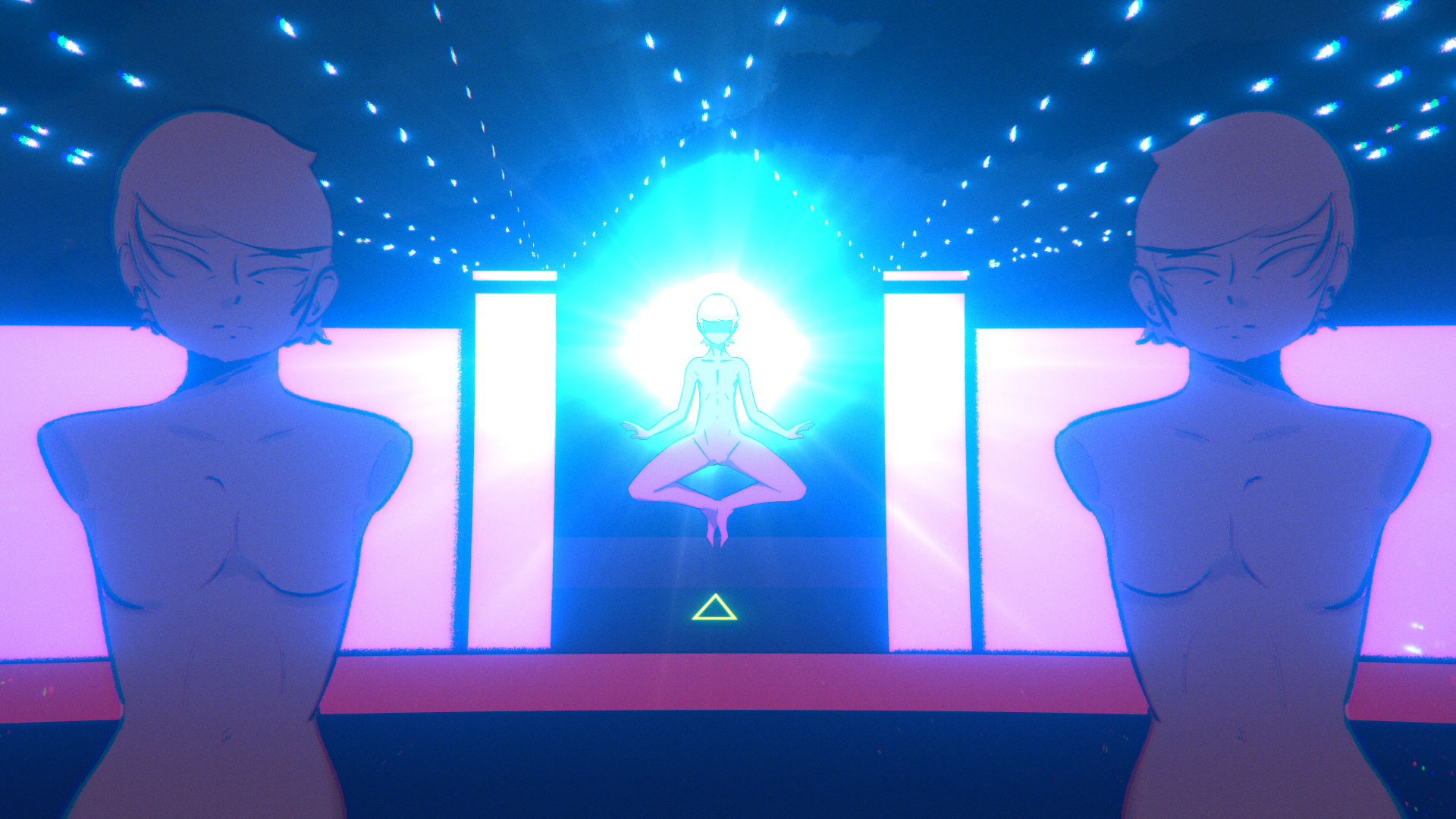 Consumed In Fiery Impulse
For what it's worth, I'm not a particularly experienced player or appreciator of visual novels. As such, my perspective is from someone who's relatively new to the genre. I think Mediterranea Inferno is a worthy, compelling and uniquely interesting game, though. The development of the central trio's characters and backstories is fun and disturbing.
The fact that the game is short works in its favour, as it means everything is kept compact. Given the almost extreme nature of its themes and imagery, shorter and punchier probably works best. Shock value tends to lose its power if over-saturated, and I believe Mediterranea Inferno strikes a delicate balance with this.
It won't be for everyone, that much is obvious. However, I'd implore you to give it a try and experience it for yourself. This is a game with a lot to say – some of it deep and reflective, some of it superficial. Yet, everything it aims for it achieves, in spite of its initially abrasive characters and cringe-inducing moments. It's all part of the charm. The dark, disturbing and uniquely uncomfortable charm.
---
Mediterranea Inferno is unafraid of tackling a multitude of serious themes and exploration of the more immoral, shadowy parts of human desires. It has moments where it's too brash and its themes won't sit comfortably with many. But, for those who descend into this psychological character study, there's a host of beautifully rendered, disturbing imagery to feast upon.

Mediterranea Inferno is available now on PC (review platform).
Developer: Eyeguys, Lorenzo Redaelli
Publisher: Santa Ragione
Disclaimer: In order to complete this review, we were provided with a promotional copy of the game. For our full review policy, please go here.
If you enjoyed this article or any more of our content, please consider our Patreon.
Make sure to follow Finger Guns on our social channels –Twitter, Facebook, Twitch, Spotify or Apple Podcasts – to keep up to date on our news, reviews and features.