The protector of the hourglass is teaming up with Fire God Liu Kang, in the usual violent and brutal fashion.
Continuing NetherRealm's character tour in the lead up to its launch, Geras has officially sealed his spot in Mortal Kombat 1's playable roster. An eternal timekeeper who retains the memories of all the previous timelines he's witnessed, Geras' return promises some intrigue, given how Liu Kang is reshaping time itself and all that.
The "Keepers of Time" trailer and story hints reveal that Liu Kang himself has reconstructed the time-watcher, with Geras serving his Frankenstein-esque rebuilder. Moreoever, Geras will once again be able to manipulate time itself in his battles against Earth Realm's opponents. Freezing, rewinding and replaying at will is certainly a handy ability to have in the middle of a scrap.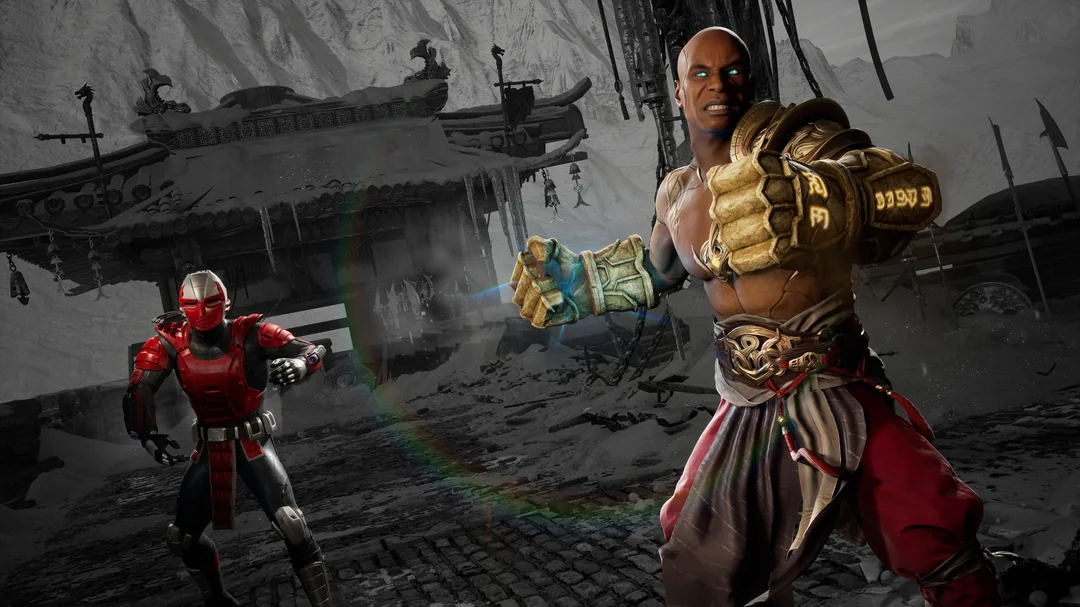 You can check out the latest trailer below (though it's age restricted so you'll need to view it through YouTube itself) and if you've missed them you can catch up on the previous announcement trailer, gameplay trailer and Smoke & Rain announcement trailer. We're sure there's a few more declarations and kombatants yet to enter the fray, so let's wait and see who else will be entering Liu Kang's new dawn.
Mortal Kombat 1 is scheduled to launch for PlayStation 5, Xbox Series X|S, Nintendo Switch, and PC (Steam and Epic Games Store) on the 19th of September. Playable fighters Quan Chi, Ermac, and Takeda, along with guest fighters Peacemaker, Omni-Man, and Homelander will be featured in the post-launch downloadable content Kombat Pack, which is available now for pre-order as part of the Mortal Kombat 1 Premium Edition and Kollector's Edition.
All Mortal Kombat 1 pre-orders will receive Shang Tsung as an in-game playable character, and those who pre-order the game for PlayStation 5 or Xbox Series X|S will also receive access to the Mortal Kombat 1 Pre-Order Beta, which will run from 18-21 August.
---
Source: [press release]
For more News click here
Make sure to follow Finger Guns on our social channels –Twitter, Facebook, Twitch, Spotify or Apple Podcasts – to keep up to date on our news, reviews and features.
If you enjoyed this article or any more of our content, please consider our Patreon.