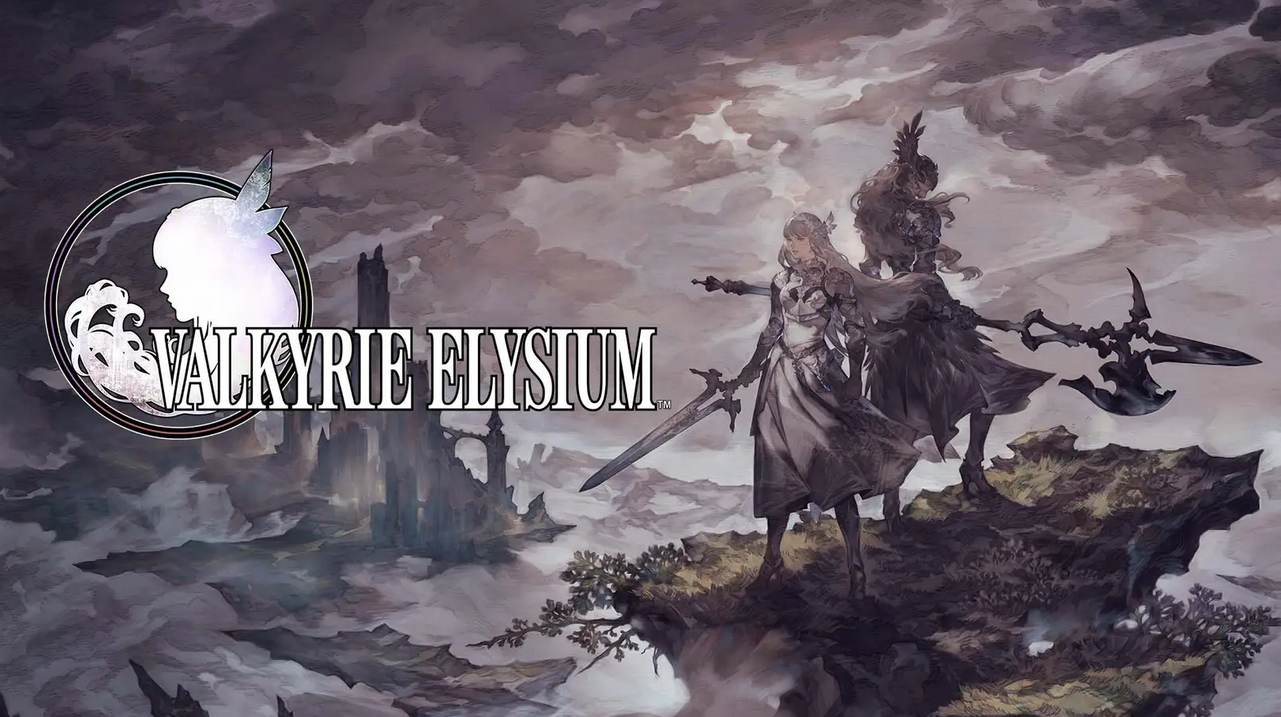 All the biggest RPG trailers from the last few weeks - all in one place!
So it's been a little while since the last RPG Trailer Fix, but it's that wonderful time of year when publishers and developers are just flinging trailers and release dates at us left, right, and centre. Can't keep up with everything? Worried you've missed some recent news? Well don't worry, that's exactly why I'm here; scouring the interwebs and gathering every recent RPG trailer together in one place. It's a very Square Enix-dominated list this time, but that's rarely a bad thing! On with the trailers!
Valkyrie Elysium – releasing September 29th 2022
Valkyrie Elysium gets a release date and a swanky new trailer that looks sooo much better than the first time around. I'll admit I was interested even then, but was waiting to see more. The devs have clearly refined and polished to quite an extent these last few months. At the same time, Square Enix have also revealed that the original Valkyrie Profile Lenneth – the PSP port of the first game – is bundled along with the Deluxe Edition of Elysium. Hopefully, that means it'll be available in its own right on the PS Store too!
Live A Live – Demo release!
This one's for all the HD 2D lovers out there. Live A Live – Square Enix's Remake of a long-lost classic, got a shadow-dropped demo in the Nintendo Mini Partner Direct last week. Save data can be transferred to the main game, and you can play 3 of the chapters straight away!
Harvestella Announcement
I did say Square Enix heavy – Harvestella was announced in the aforementioned Nintendo Partner Direct Mini. A farming sim crossed with Square Enix trademark storytelling and RPG craftmanship, this could be a massive timesink, in the best way. It looks beautiful and it has a release date already – November 4th 2022 on Nintendo Switch.
Xenoblade Chronicles 3 – Massive info and July 29th Release
Alright, let's move away from Square Enix for a moment. Xenoblade Chronicles 3 was announced a few months back but a week or so ago got its own extended and dedicated Nintendo Direct – 24 minutes of information and news, combat and characters – far more than I can go into here. Check out the whole thing above and then get ready – because the game itself is less than a month away! July 29th 2022 on Nintendo Switch. Any other year, this would be the biggest release but there's still so much more!
Star Ocean – The Divine Force – Release Date and Info
Yep, that's right. Not one but two trailers for Star Ocean 6 The Divine Force – and we are back to Square Enix in a big way! One is a Direct-style deep dive into characters and combat, and the other is a bit more from a story perspective and gives us that all-important release date! Star Ocean is ready for launch on October 27th 2022 on all home consoles and PC (not Switch at this time). This one is looking like a big step up from previous entries in the series – let's hope its a return to form for such a classic IP.
Crisis Core – Final Fantasy VII – Reunion – Announcement and Release window
If all the above weren't enough we had two massive trailers and reveals for Final Fantasy VII – because it's the original game's 25th anniversary. Some of us, me included remember playing it way back in 1997! First up its a Remake of Crisis Core – the Zack Fair spin-off originally on PSP – things are pretty much unrecognisable, as the battle system and graphics have had a complete overhaul – much closer to Remake's battle system and modern graphical fidelity. Trust me, look back at the PSP version sometime – this is a full remake! And that means all the crazy spinoff stuff is back also. Perhaps Dirge of Cerberus next?
Crisis Core Final Fantasy VII Reunion is looking at a winter 2022 release date, but be aware that can easily mean Jan/Feb next year.
Final Fantasy VII – Rebirth
And finally – the second of the two reveals was Part 2 of the Final Fantasy VII Remake Trilogy – Rebirth. The trailer above gives a wonderful tease of the still wide-open storyline and also throws out a Winter 2023 release date! That means two full Final Fantasy games next year, because XVI is slated for Summer 2023 as well. RPG fans are living in a tiny golden age.
So there you have it – a slew of RPG trailers, release dates and announcements – so much on the horizon to look forward to! I don't know about you, but I think it verges on too many games. How am I supposed to find the time to play them all? Until next time, stay tuned to Fingerguns.net and we'll be back with more RPG news and trailers next time there are just too many not to shout about!
Delays
In sadder news, a few big RPG releases this year have ended up being pushed to next year. Remember delays usually means a better game in the end.
Sea of Stars, the gorgeous 2D Chrono Trigger tribute by the studio behind the Messenger, apologised on twitter last week and delayed their game to 2023
Forspoken, Square Enix's open-world action RPG, previously called Project Athia, has been delayed for a second time to January 24th 2023.
Granblue Fantasy Relink, once delayed already, and five years since announcement, has once again been delayed, now to 2023. CyGames says it's basically finished, and there will be lots of info in December 2022 at the Granblue Fest.