Lydia deals with important issues competently, but finishes far too soon. The Finger Guns Review'
Lydia deals with important issues competently, but finishes far too soon. The Finger Guns Review'
Lydia is a point and click interactive story about a young girl who experiences and lives around substance abuse whilst growing up, and how this impacts her choices made in the future. A game that revolves around storytelling as opposed to playability. 
The story and game itself is extremely short with a run time of about an hour. You will walk Lydia from A to B, to interact with characters and unfold more story. The game opens with her friends having an argument, and Lydia going inside the house. Lydia begs to stay up later than her usual time.
A man tries to tell her a bedtime story but is cut off short by her mother ushering Lydia to bed as she has guests arriving. The story is cut off at a meaningful point where they describe a monster. She confides in her teddy who tells her there is a world in the wardrobe that can be whatever she wants. Lydia wants to search for the Monster and the story unfolds from there. You play as Lydia over four chapters. These chapters are short and will end once you have travelled with Lydia through the scene.
There is little player choice in what you can interact with, as it is all key to the story. However, something that is enjoyable is choosing Lydia's responses to questions she is asked. These do not have an impact on the storyline itself, but will slightly change the response given. There is a puzzle around this that may take the player a few times to get right, but it was enjoyable seeing different responses from characters.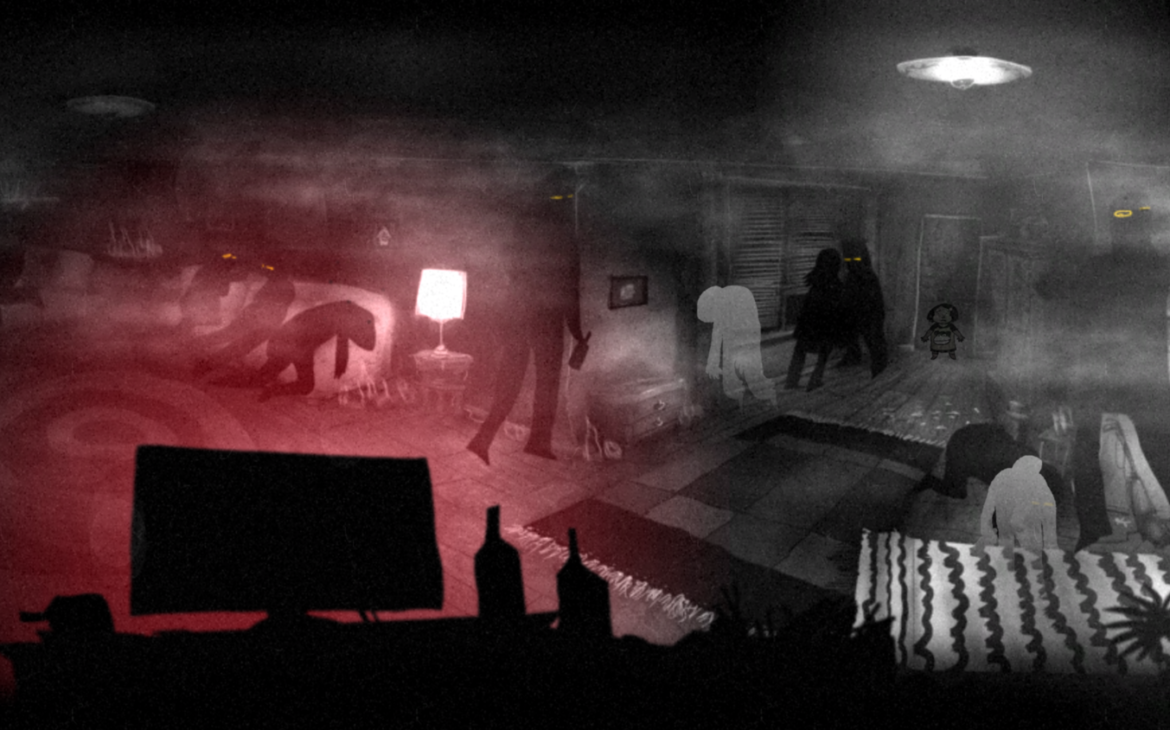 Visually, this game is very pleasing, the game is hand drawn, and in the accent of black and white throughout. Colour is used minimally, which creates a satisfying aesthetic throughout the chapters. Playing on the Switch, there were no performance issues to note, and the game controls itself were very smooth. There is no denying that the atmosphere created through the visuals and sound are coming from a darker tale trying to send a powerful message. However, I was left not really knowing what that message was? The game makes the player feel alert, like it is searching for danger alongside Lydia. There is no actual danger, and no penalty to the player as you cannot 'die'. 
The script writing is well done, there is no voice acting, but individual noises for the characters when they speak. One thing noticed was the script writing of Teddy, which seemed to subtly link to typical phrases you may hear when around substance abuse "it'll be fun, you won't get hurt". This was clever, as Teddy leads her into a world, where 'it can be what she wants' but still presents her with gloom, confusion and darkness. Perhaps a parallel to how others experience the invitation of substance use.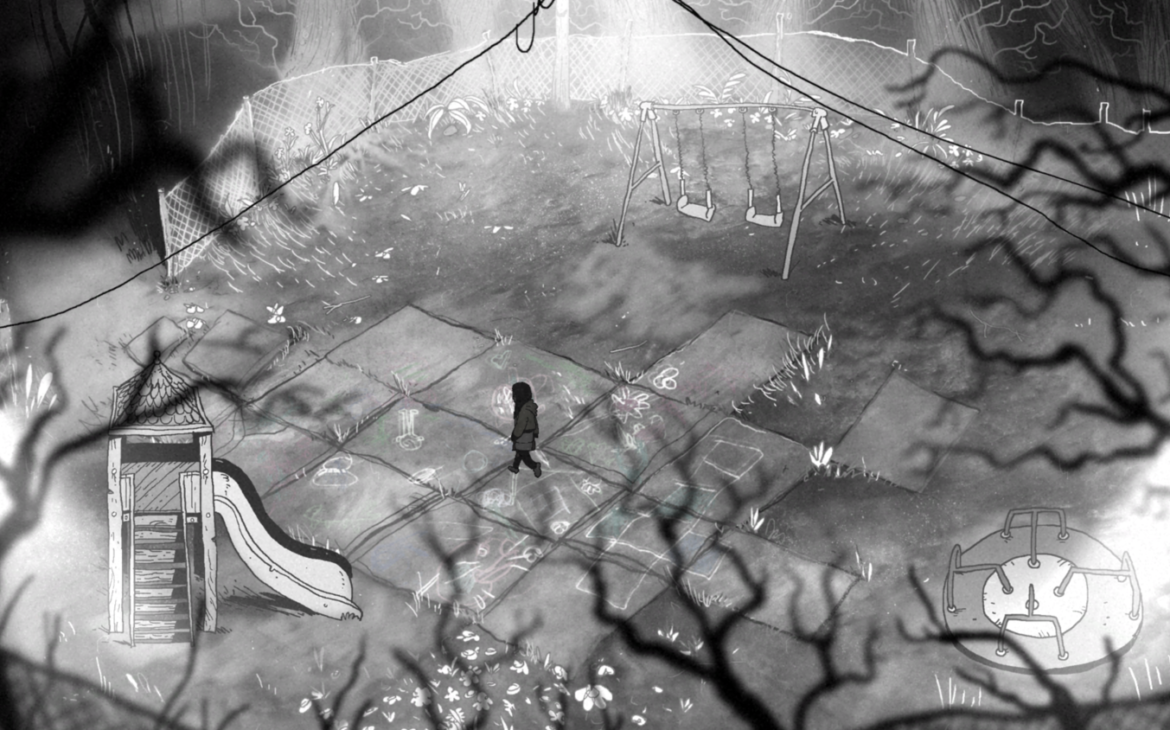 In terms of the gameplay itself, upon finishing the game, I found myself quite confused. It is not completely clear, until the end, that she is surrounded by substance misuse. This game starts quite innocently, exploring her bedroom, exploring her new world in the wardrobe. The only tell at this point that this is not going to be a happy ending, are the dark, Tim Burton-esque visuals and the chilling music. However, between the chapters, other than the final chapter I couldn't quite tell if I was growing up with Lydia, or these were manifestations from her new found wardrobe world.
The game has invoked a lot of thought, as I have tried to piece together the elements of the game. Perhaps that is the point? This is a game that felt intriguing throughout, but left me disappointed. There are perhaps different games that touch on difficult subjects and convey a message that is much more clear in it's production, and leaves the player with a much stronger emotional affect. Take Detroit: Become Human for example, which touches upon substance use and neglect of children with Todd, Alice and Kara. This build up, with the sounds and music and how the scene unravels, provides the player with a choice to intervene or not.
I appreciate this is comparing an Indie game to a AAA game, However, Lydia is a game where that choice is not yours. It could have gone one step further to deliver the emotional burden of not being able to choose what to do. This game felt as if it's crescendo came too soon. The storytelling needed to be a bit more clear and coherent, or the game perhaps longer.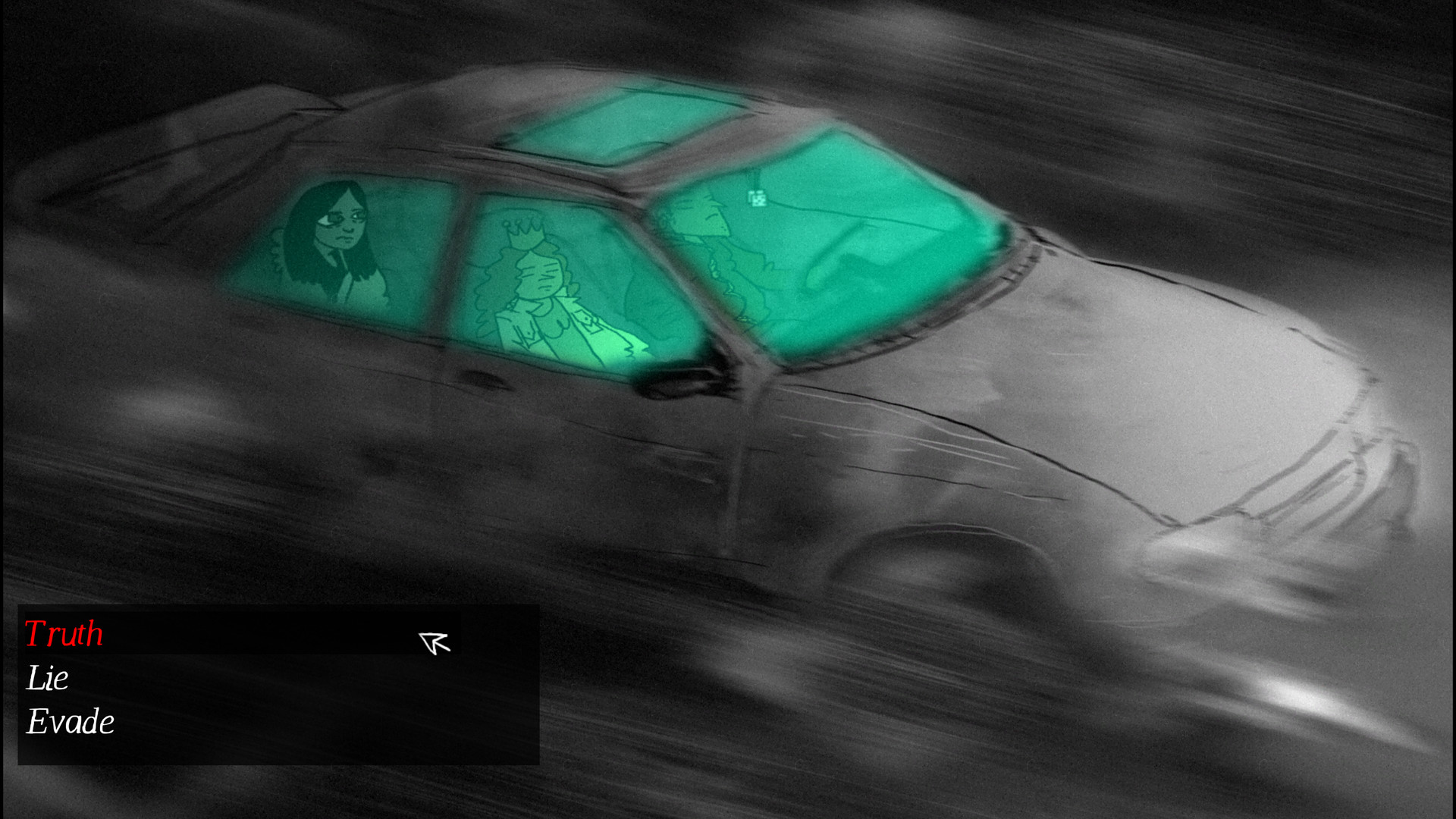 This game will touch and relate to different players in different ways, especially if the subject of substance abuse is close to home. As confusing as the game is, these types of games are still important to make. This game wouldn't be something I would consider fun, however is an important awareness of the impact of substance abuse on children, and the decisions that could be made because of it.
It would be difficult to recommend this game, unless you were interested in this subject, because this is not a sit back and relax type of game. This game will invite you to think about a difficult subject, and it's telling a tale.
One thing that is extremely admirable is the opportunity to support a charity while playing a game. Lydia has a #LydiaDonation where the sales of the DLC can support the charity 'Fragile Childhood'.
---
Lydia is an interactive story telling point and click, the story of a young girl surrounded by substance abuse. The game is short, and from that, the scenes of the narrative can blur and become confusing in which message it is trying to convey. Visually pleasing, and delivers a good atmospheric dark tone, but difficult to recommend for 'fun'. However, this is an important game in the awareness of substance abuse.

Lydia is available now on Nintendo Switch (reviewed), Google Play and PC.
Developer: Platonic Partnership
Publisher: Nakana
Disclaimer: In order to complete this review, we were provided with a promotional copy of the game. For our full review policy, please go here.
If you enjoyed this article or any more of our content, please consider our Patreon.
Make sure to follow Finger Guns on our social channels – Twitter, Facebook, Twitch, Spotify or Apple Podcasts – to keep up to date on our news, reviews and features