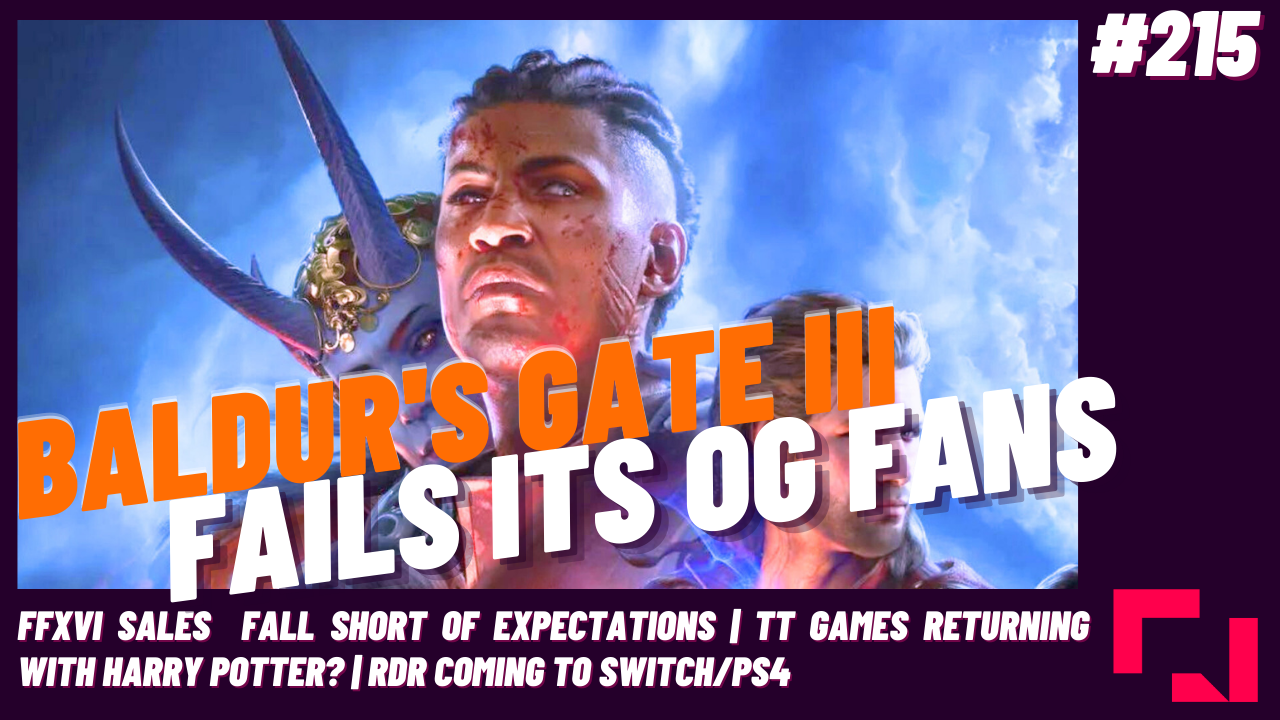 'You are Kenough...'
The Finger Guns Podcast returns with Rossko, Kat, Miles, Josh and Yogdog tearing through the week's news with reckless abandon, discussing the 'failure' – at least in Square-Enix's eyes – of Final Fantasy XVI and how it fell below their expectations sales-wise. We also talk the rather surprising Red Dead Redemption announcement, the reveal of Star Wars Jedi: Survivor coming to PS4 and Xbox One and the possibility of a brand new LEGO Harry Potter title from TT Games.
In Game of the Week Kat talks her disappointment in Baldur's Gate III, Miles has been checking out the lovely indie Thronefall, Josh has been enjoying the wonders of [REDACTED] and checking out some indie darlings such as Crawl, Nongunz, Slain Back from Hell and Void Bastards. Yogdog has been checking out the new season of Diablo IV and Rossko has fallen deeply in love with the Sea of Stars demo.
And we recommend the rather glorious horror film Talk To Me, Kat talks Barbienheimer after she saw them both this week, Rossko talks his thoughts on Barbie, Miles talks reading a brand new Kojima book and Yogdog recommends some alcohol. Sweet Vintage Pear Koppaberg. You're welcome.
Enjoy the episode!
To download the MP3 of this episode, right-click here.
Theme Music – De Jongens Met de Zwarte Schoenen by RoccoW & xyce. | Edited and produced by Ross Keniston | Published by Acast.
Team: @FNGRGNS / Rossko – @RosskoKeniston / Paul – @ThePaulCollett / Greg – @GregatonBomb / Josh – @jshuathompson / Sean – @Omac_Brother / Toby – @toby_andersen / Kat – @RainbowDropx / Tom – @T_Woods93 | Yogdog (Jonathan Brown) – @Yogdog | Facebook: FingerGunsUK / Twitch: twitch.tv/fingergunsdotnet / The Official Finger Guns Discord Discord: Join here!