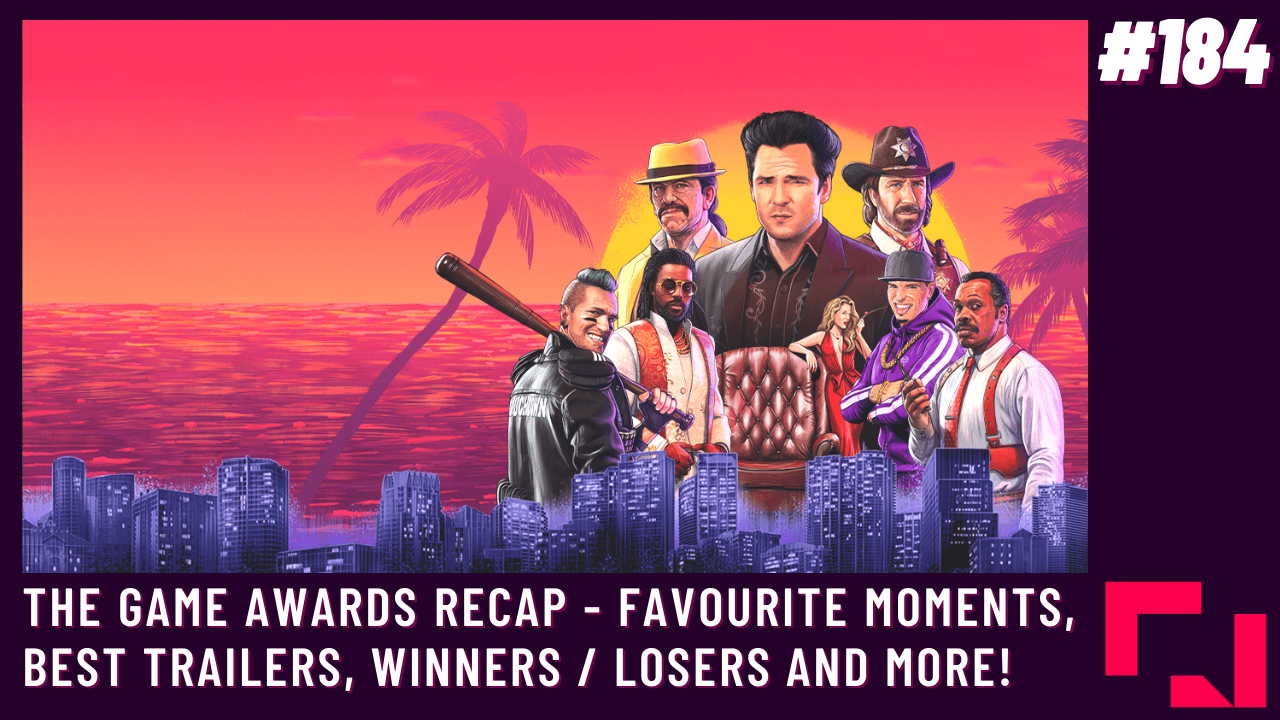 '...f**k you, Zach Braff..........'
On the penultimate episode of The Finger Guns Podcast for 2022 Rossko, Josh, Kat and Miles get together to talk everything The Game Awards. We talk about the winners and the losers, the event itself, our favourite trailers and what we're probably going to avoid (hello Crime Boss Rockay Citaayyy). Do we agree with what won and what didn't?
Well, for the most part yes, but there are some egregious calls which we set straight by, well, shouting at each other so loud our microphones cut out. It's all a part of the podcasting experience, folks.
You should know this about us by now.
Elsewhere Game of the Week returns with Miles talking about the mysterious Mirror Forge, Kat talks the Fall of Porcupine demo, Josh searches for dead bodies in Hello Neighbour 2 and Rossko shares his impressions on Forspoken now the demo is available on PSN.
We've also got another quiz and another batch of recommendations, all of which are video games this week. What? No random new chocolate bar to recommend? We're sorry, we're going to try harder next week. See you then for the last episode of the year!
To download the MP3 of this episode, right-click here.
ALL THE PLACES WE ARE: https://linktr.ee/fingerguns
Donate to Sunflower of Peace to support humanitarian efforts in Ukraine: http://www.sunflowerofpeace.com
Theme Music – De Jongens Met de Zwarte Schoenen by RoccoW & xyce. | Edited and produced by Ross Keniston | Published by Acast.
Team: @FNGRGNS / Rossko – @RosskoKeniston / Paul – @ThePaulCollett / Greg – @GregatonBomb / Josh – @jshuathompson / Sean – @Omac_Brother / Toby – @toby_andersen / Kat – @RainbowDropx / Tom – @T_Woods93 | Facebook: FingerGunsUK / Twitch: twitch.tv/fingergunsdotnet / The Official Finger Guns Discord: Join here!