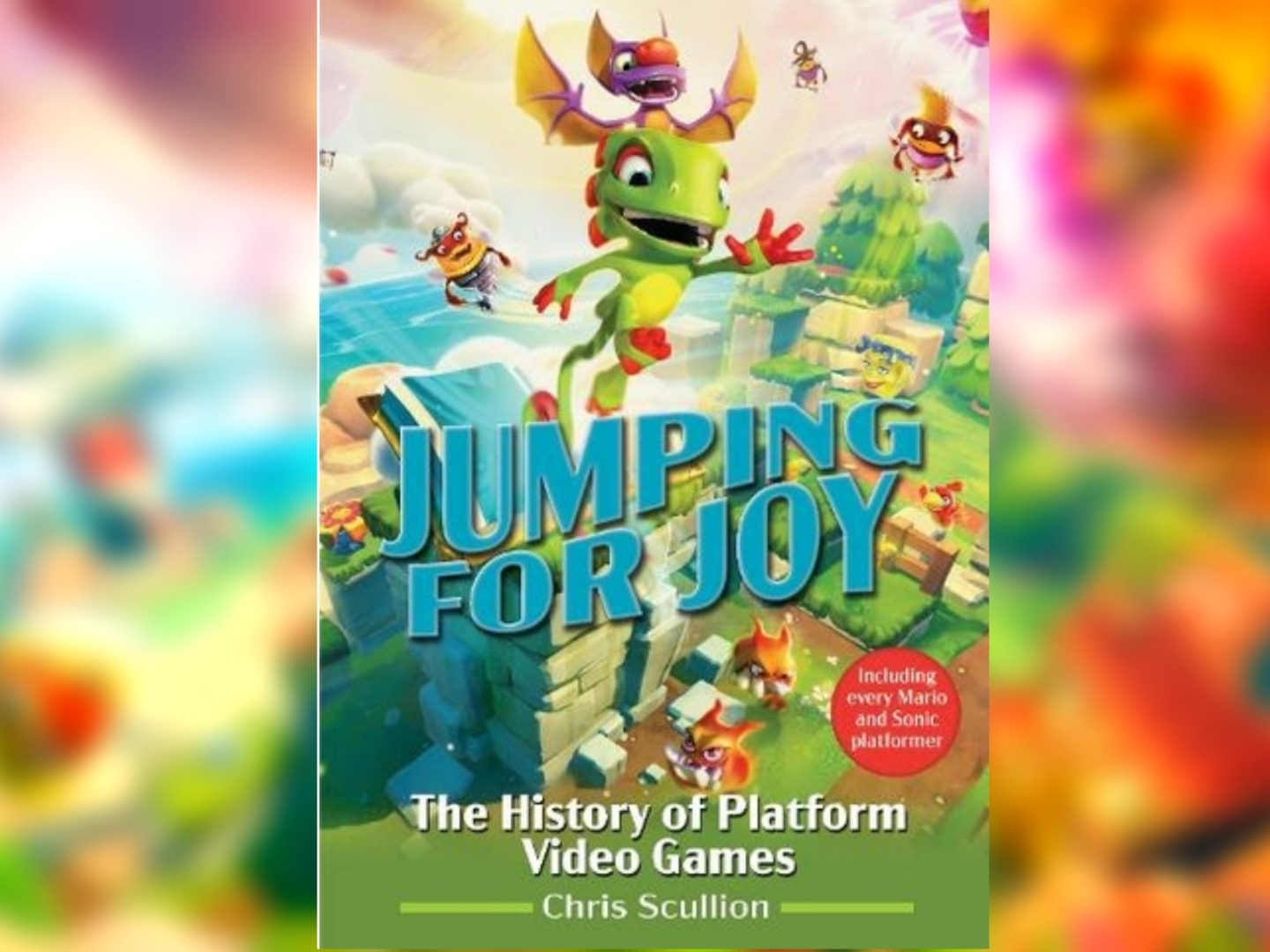 Chris Scullion returns with a spin-off from his Encyclopedia series. Is it worth a leap? Jumping for Joy - The Finger Guns Review;
Chris Scullion returns with a spin-off from his Encyclopedia series. Is it worth a leap? Jumping for Joy – The Finger Guns Review;
I've always associated Chris Scullion with platformers. I'm not sure why, growing up reading his work in ONM perhaps automatically created the connection to Mario in my mind and as such, it kinda stuck. If you're an avid follower of Scullion's work you'll be familiar with his frankly enormous knowledge base when it comes to particular gaming genres (hell, the Kart Racer Encyclopedia can't be too far off now, right?) and his first genre spin-off book away from his almighty every-game-for-this-console series allows Scullion to focus on a genre we know he loves – the platformer. Jumping for Joy is precisely that.
For the first spin-off book, it's fair to say Scullion didn't make it easy for himself. For a genre that dates back to the earliest days of gaming, there's an absolute ton of games to include. You may have perhaps thought going into this it will feature 'every platformer ever made' because, well, that's what he does. Instead, this smaller offering focuses primarily on 50 platformers that have made their mark in the genre and are included to be celebrated from the Atari 2600 to bang up to date titles such as It Takes Two and Astro's Playroom.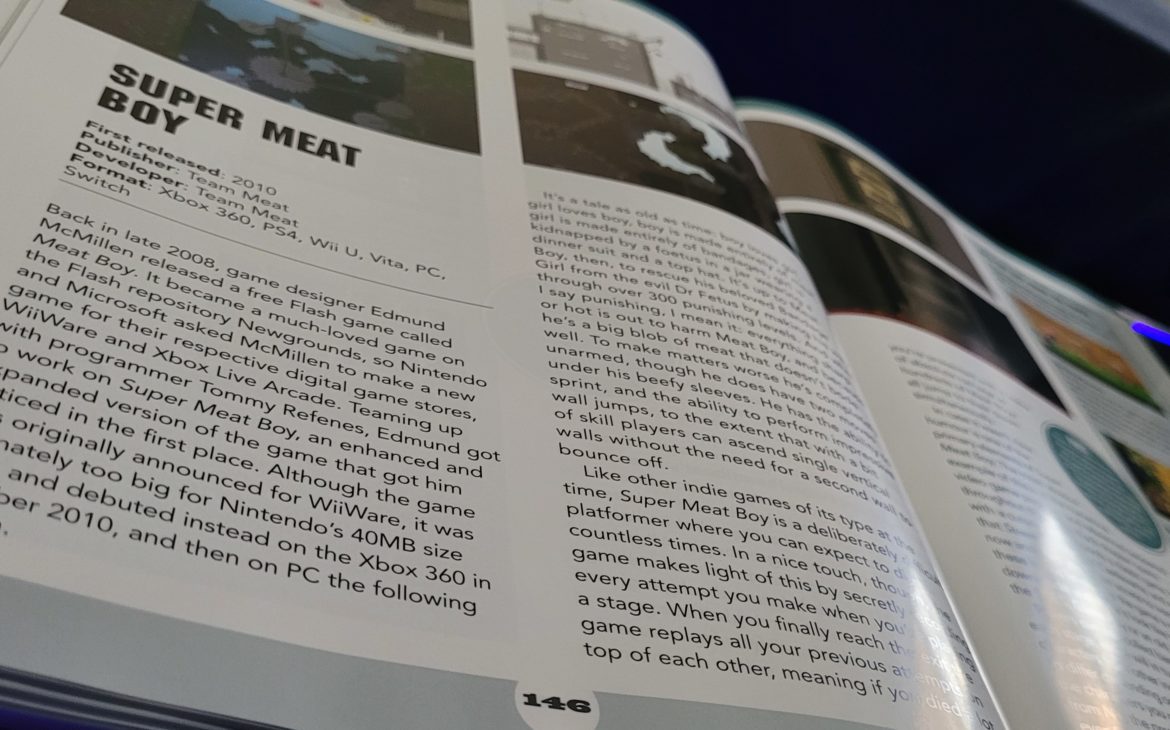 The 50 platformers chosen to be included are specifically chosen as Chris' Top 50, so there's not a whole lot of point bemoaning what isn't here. I'm hard pressed to think of platformers I'm a fan of that isn't represented (shout-out to Croc: Legend of the Gobbos), so I've very little to complain about, if anything as to the selection. Learning a little more about each game is why I'm so invested in these books, and growing up with platformers it's lovely to see them represented in such a way.
If you're familiar with Scullion's mammoth Encyclopedias you'll feel right at home with the books layout and design. This time around though all 50 games gets a page and a half to themselves, brimming with detail and allowing each of them to stand out in their own right. To fill the second page each game includes a fun piece of trivia (did you know the designer of the SNES version of Aladdin went on to create Resident Evil? Well, now you know) and a half sidebar that focuses on similar games and/or sequels, allowing the space for even more platformers without giving them the additional space the 'chosen ones' were allotted. It's a nice layout, familiar to anyone who grew up with the magazines that Chris wrote for when we all became fans of his.
And it's clear the platformer was a perfect place to start a genre-focused series of books. As Scullion explains in his Top 50 introduction, the genre is open to such diverse interpretation, the avenues the genre can do down is frankly endless, and allows for a huge range of games to be recognised without feeling like you're missing out any of the important aspects of what makes them worthy of inclusion. I feel fortunate to have been around long enough now to know of every single game that's mentioned, but for new readers it's a treasure trove of games that they may have never experienced, and a solid education on what came before. You gotta complete Pitfall and Aladdin before you complain about the difficulty of Crash 4, kids. That's just the rules.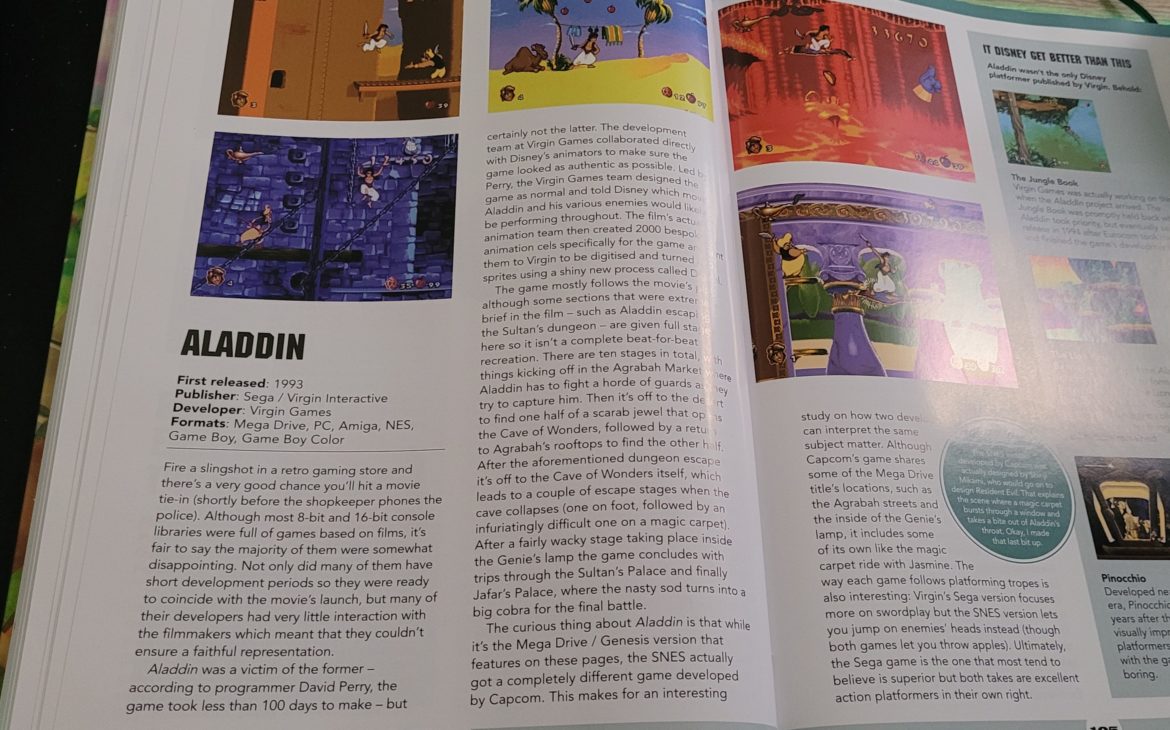 Now you may be wondering if the book is simply just Chris Scullion's favourite 50 platformers, and whilst I would probably still have been standing outside of Waterstones day one for such a release, if you know anything about this writer is that half-assing it just isn't in his DNA.
When you think of platform games there's no doubt you think of the two behemoths, right? (Sorry, Croc. I love you but we're not talking about you here, pipe down). You can't talk the history of the platformer without talking about Mario and Sonic and nobody knows that better than Chris Scullion and that's why Nintendo and SEGA's classic mascots each their own entire section dedicated to every single one of their releases.
Covering 80+ games from the moustached plumber and 50+ from everyone's favourite blue hedgehog, there's no getting around that this is the definitive compilation of every platformer each of the gaming heroes have appeared in. It's a fun mix of quality in the Sonic era (you will be reminded of Sonic 06′ and Sonic Boom: Rise of Lyric, which I can only apologise for), but it's also a reminder of some Mario and Sonic games that you may have missed out along the way and need to get to. Granted, there most assuredly more Mario games you should play than Sonic ones (still in 2022, chasing the groundbreaking leap Mario made into 3D way back in 1996), but regardless of game quality there are front and centre in their respective segments, with Shadow the Hedgehog celebrated alongside Sonic Mania. Mario Clash next to Mario 64. They've both had their ups and downs, ok?
Mario and Sonic also get small segments looking into the future of both franchises with curious eyes. At the time of writing we're still unsure what's next for Mario (though one can only hope it's Odyssey 2?!) whilst Sonic is back in 3D once again to try and finally break the curse with Sonic Frontiers, due in November. Reading all about their classic franchises is more than enough to get excited about whatever comes next, and Scullion celebrates them both in equal measure.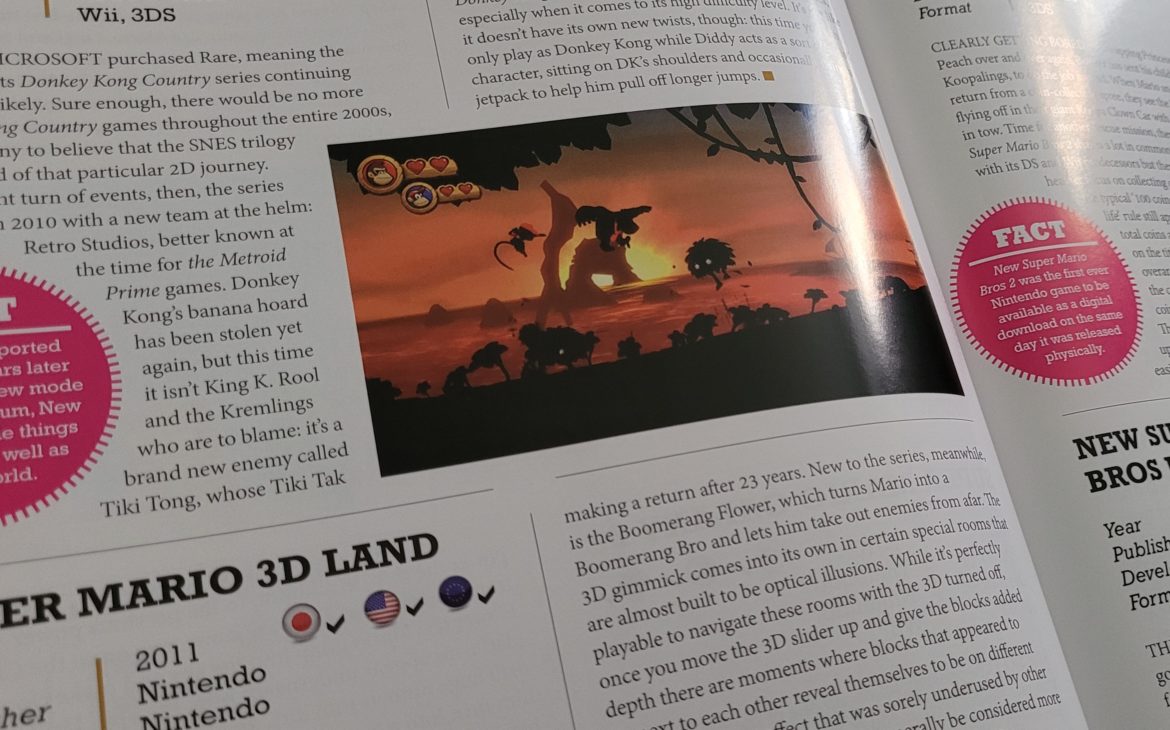 And that's what he does best. Yes we've been lucky enough to have Chris on our podcast and we've had a hell of a time with him talking games and how he puts these books together. You can take this score with a pinch of salt if you wish, Chris is a good friend to team Finger Guns and he knows all too well if Jumping for Joy was complete bobbins we'd score it as such. Thankfully, but not surprisingly, it's a glorious read. A fascinating look back at a genre that had a huge hand in kickstarting the game industry and continues on to this day as strong as ever, with developers who have grown up with these games learning and using that knowledge to create excellent modern day platformers that in 20 years time will be the blueprint for games once again. The cycle repeats itself over and over and yet there's always something new to experience. Jumping for Joy celebrates this idea in spades.
The aforementioned Kart Racer Collection next, please Mr. Scullion? Thanks.
---
Jumping for Joy is a terrific and exhaustive celebration of a game genre that's older than its writer, and continues to live on in wonderful ways. Scullion's friendly writing style draws you in, and his love for his subject leaps off the page onto a higher platform, then does it again and again until it reaches the flag. A joyous recommendation.

Jumping for Joy: The History of Platform Video Games is available now from Pen and Sword.
Writer: Chris Scullion
Publisher: Pen and Sword
Disclaimer: In order to complete this review, we were provided with a promotional copy of the book. For our full review policy, please go here.
If you enjoyed this article or any more of our content, please consider our Patreon.
Make sure to follow Finger Guns on our social channels –Twitter, Facebook, Twitch, Spotify or Apple Podcasts – to keep up to date on our news, reviews and features