A collection of SEGA classics, the Wonder Boy Collection lacks the finishing touches you'd hope would celebrate these titles. The Finger Guns review.
A collection of SEGA classics, the Wonder Boy Collection lacks the finishing touches you'd hope would celebrate these titles. The Finger Guns review.
There was a time long, long ago when a trip to the arcades usually ended up with a small fortune of 10p's being thrown into a certain arcade machine in a dark corner of my local arcade. The game in question was the original Wonder Boy. I loved this game, there was something inherently cool about getting a skateboard as a power-up and zooming through the wonderfully colourful levels.
Following on from the success of Wonder Boy Sega continued to produce new games albeit, in a totally different genre, going from a basic endless runner-esque game to something that was more exploratory, perhaps you could argue were the first Metroidvania games.
So it was with a nostalgic twinkle in my eye that I was offered the chance to review the Wonder Boy Collection on PS4. How do the games stack up after all this time Let's find out in the Finger Guns review.
First up this is not a collection of remade games like we saw with the likes of Monster Boy that appeared on the PlayStation a while back. These are the no holds barred original games, emulated perfectly on the PS4. The bright chunky charming graphics are back and it was a delight to take control of that cute mop-haired nappy wearing Tom Tom once again.
With the Wonder Boy collection, you are presented with four games in total: Wonder Boy, Wonder Boy in Monster Land, Wonder in Monster World and Monster World IV.
The Original Wonder Boy is arguably my favourite game of the collection due to its simplistic but addictive gameplay, plus you also get that awesome skateboard to ride on. Although it's tough at times to keep – ahem – Boy's hunger (energy bar) at bay, the pixel-perfect platforming antics are as good today as they were all those years back.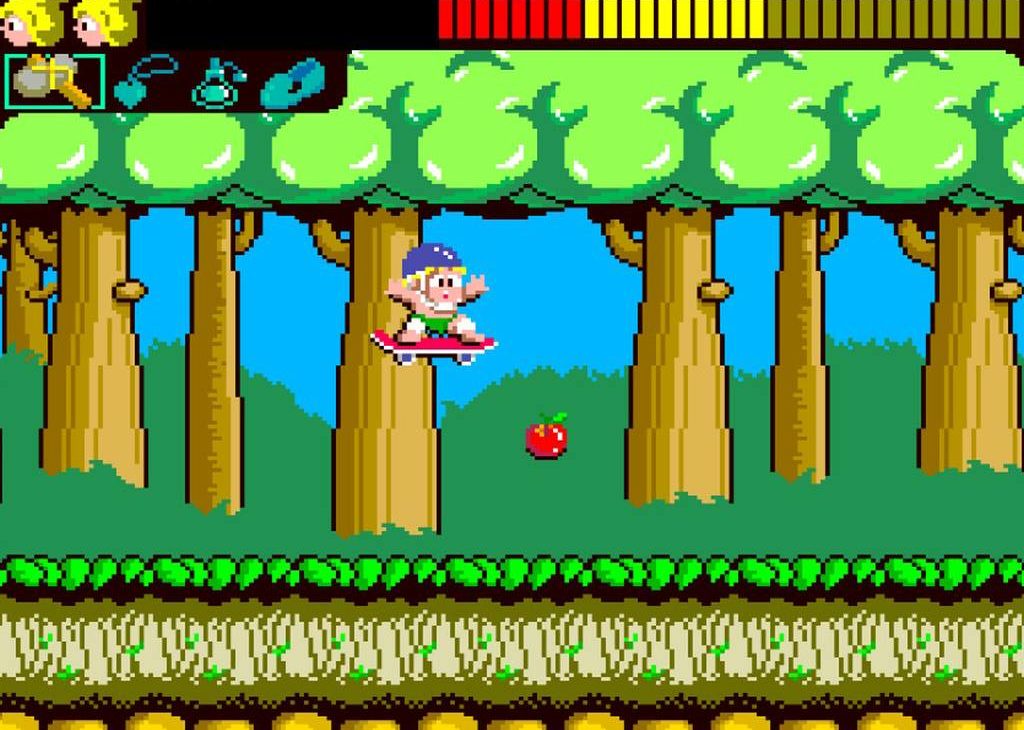 Head into the three sequels this time Wonder Boy in Monster Land takes a turn for the RPG. Who would have known that when Escape developed these games they would turn the franchise on its head and create some of the most mind-boggling labyrinths seen in gaming at the time.
This time around the platforming remains but it's more measured and slow-paced. You know can collect coins from fallen enemies which can be used to upgrade weapons, armour and magic potions. It all sounds rather good but the clunky charm that was acceptable back in the arcade days seems horrible today. What's the point of having a sword that only sticks out as far as your foot?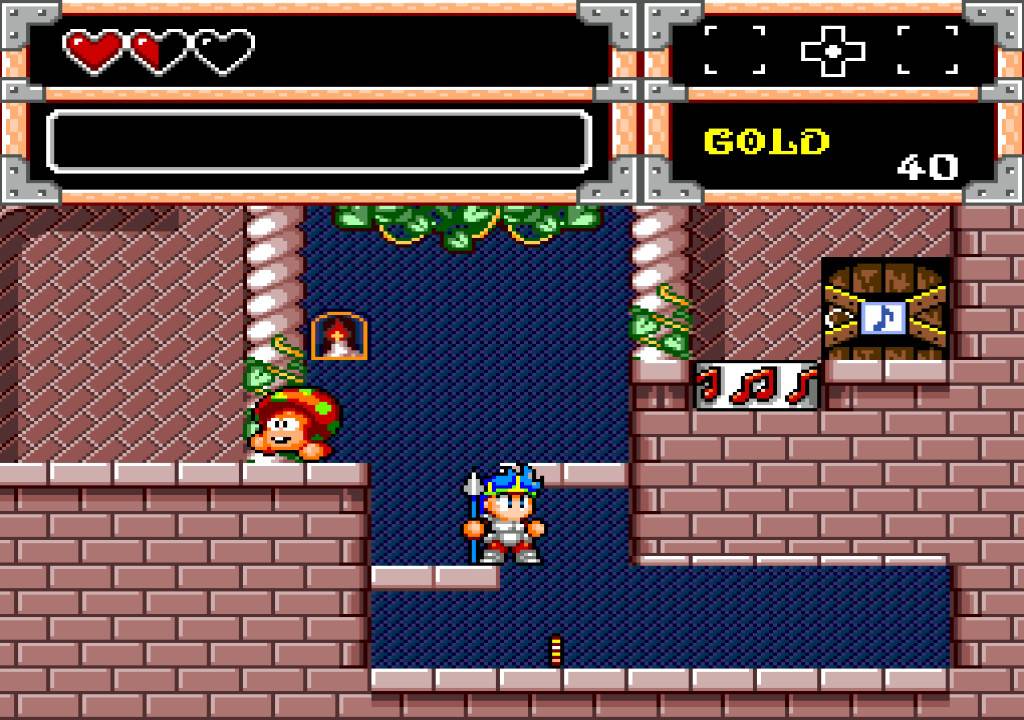 As you delve deeper into the package, the remaining two games continue to develop the RPG platforming hybrid. Wonder Boy in Monster Land is a slightly more complex and beefed-up version of Monster Land. In fact, the beauty of this package Is you can see the evolution of the game almost unfolding in front of you. Culminating in perhaps the best game out of the RPG-style games – Monster World IV bringing with it 16-bit graphics and sound for the first time in Wonder Boy gaming history. Also for the first time in the history of the game you'll get to play as a female warrior called Asha. This really is the best of the best of Wonder Boy incorporating all the best bits from the previous games and placing them in the most well-rounded adventure of them all. Although it's not without its oddities, the most painful being poorly translated button prompts (or lack thereof in this case).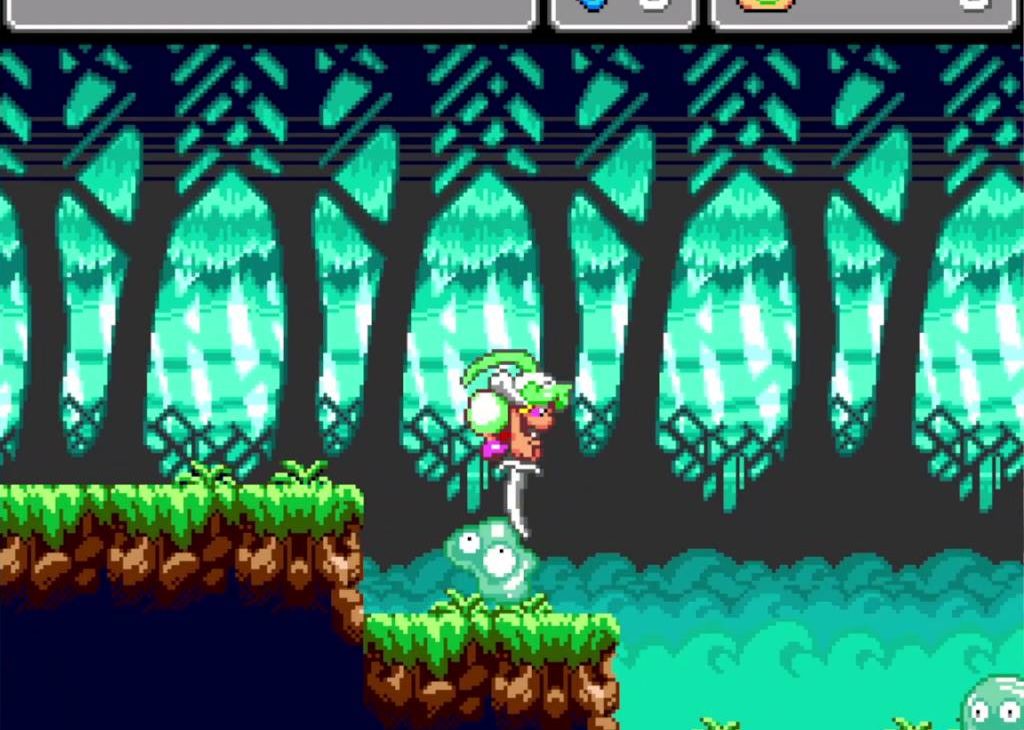 Still, overall this is a solid set of games, the majority of which haven't held up that well with the shining stars being the first Wonder Boy and Monster World IV. The other titles although generally fun to play feel like a bit of a slog full of unfair deaths. I mean whom the hell goes out on an adventure with a sword that doesn't extend past your foot?
Being the best of Wonder Boy experience this collection really fails to deliver on the history of the game with just a small art gallery showcasing the box and manual art. Whoop. There are some options to fiddle with the display for all you CRT fiends out there. Throw in some save anywhere states and all you get really is a collection of ROMs with a menu.
It would have also been nice if the developers could have sent the game to get spell-checked (rich coming from me I know) as some of the terrible translations are still present today as they were all those years ago. Also, very simple quality of life improvement would have been nice, some kind of map of how the Mega Drive A, B and C buttons map to a PlayStation controller.
---
Wonder Boy collection isn't a bad collection of games. It's just a simple no-frills homage to a bygone era. It could have done with a few more games, modes or even a few extra celebrations for this once-great franchise. Still, this is a pleasant run and jump down memory lane.

Wonder Boy Collection is available now on PS4 (review platform) and Nintendo Switch.
Developer: Bliss Brain
Publisher: InIn Games
Disclaimer: In order to complete this review, we were provided with a promotional copy of the game. For our full review policy, please go here.
If you enjoyed this article or any more of our content, please consider our Patreon.
Make sure to follow Finger Guns on our social channels –Twitter, Facebook, Twitch, Spotify or Apple Podcasts – to keep up to date on our news, reviews and features.