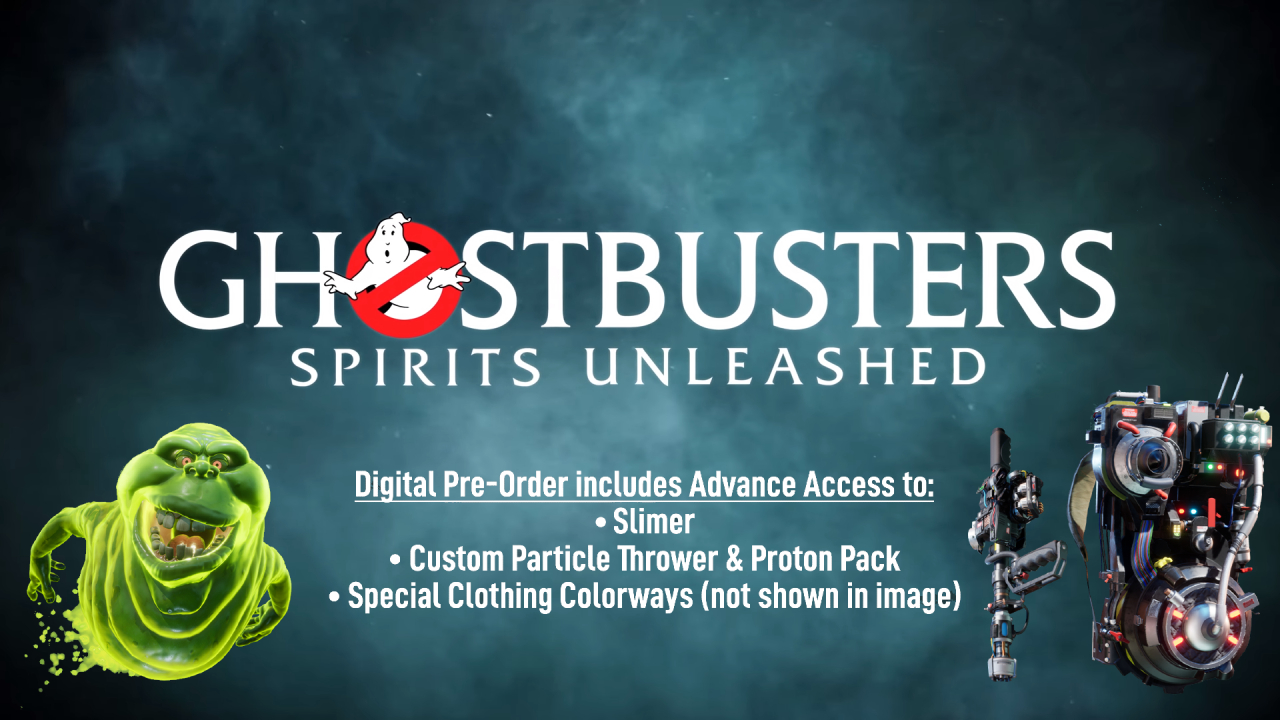 Be the Ghost, or Bust them with friends when Ghostbusters: Spirits Unleashed Launches this October.
Previously revealed this March, Ghostbusters: Spirits Unleashed has been given a release date of October 18th. Ghostbusters: Spirits Unleashed is the latest asymmetrical multiplayer title from IllFonic, developers of Friday the 13th and Predator: Hunting Grounds.
Ghostbusters: Spirits Unleashed lets you and 3 friends team up against a single player-controlled ghost across various spooky stages. It also features full cross-platform play and will even let you play with a squad of bots if you can't wrangle some friends together.
Players looking to do some haunting will also be allowed to play as a range of ghost types, each having several variants to support a slew of play styles, as they aim to successfully haunt an area before the Ghostbusters can trap them.
Ghostbusters: Spirits Unleashed looks to offer an authentic GB experience for long-time fans (myself included), letting players explore the Firehouse, personalise their very own Ghostbuster, and even interact with Ray and Winston from the movies, with Dan Akyroyd and Ernie Hudson each reprising their respective roles.
Digital pre-orders are available now ahead of the October 18th launch, which will net you early in-game access to everyone's favourite ugly little spud, Slimer, a custom Particle Thrower and Proton Pack, and some special clothing colourways.
Ghostbusters: Spirits Unleashed will launch on October 18th for PS4/5, Xbox One/Series X|S, and PC via the Epic Games Store.
---
Source [Press Release]