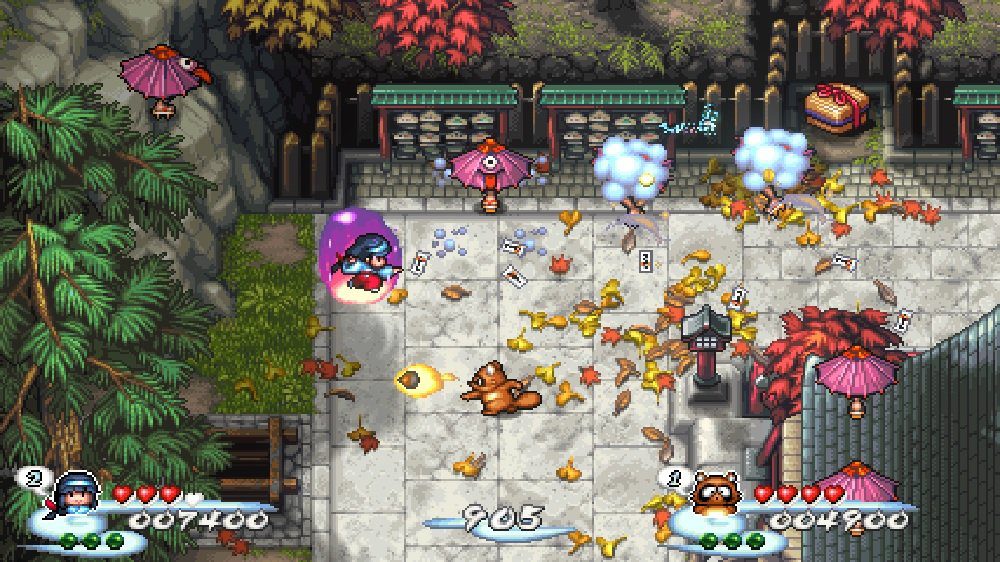 Check out these new physical and Limited Editions for the new Pocky & Rocky Reshrined!
A ground up remake of the 1992 classic shooter Pocky and Rocky is coming to Playstation 4 and Nintendo Switch in Europe on June 24th 2022. Japan has already had its release, and now it's coming West, complete with gorgeous physical releases too! Check them out below.
Pocky & Rocky Reshrined brings the iconic duo back after 30 years. For the uninitiated, Pocky and Rocky was a multi-directional scrolling shooter with fantastic retro graphics, awesome sound design and it was heaps of fun. Reshrined is a complete ground up reimagining of the first game in the series with tons of modern features.
Five characters to choose from – three of which are brand new for this release! Besides the beloved duo Pocky and Rocky, you can also play as Ame no Uzume, Ikazuchi and Gozen Hotaru
Single-player Story Mode and 2-player co-op Free Mode
Easy Mode (because veterans will remember the original game was quite intensely difficult)
Online Leaderboards to compare your scores
If you are really after something special to commemorate this remake 30 years in the making there are also special limited editions – available for pre-order! To honour the legacy of legendary Pocky & Rocky, ININ Games have created some Strictly Limited Editions (limited as in only 2000 of them) and Collector's Editions which also add a cute Rocky plushie – all the details and pre-orders are on Gamesrocket in collaboration with Strictly Limited.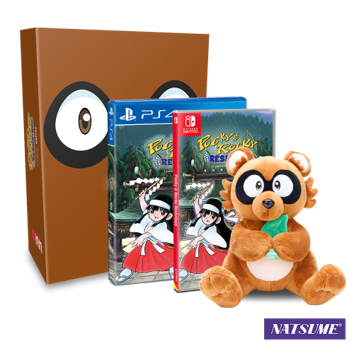 But what's in the brown box you ask? Well, a lot of Pocky and Rocky-related merch basically. Feast your eyes.
We are hard at work reviewing Pocky & Rocky as we speak, so look out for our review on release day!
Source: PR