A Juggler's Tale is an atmospheric 3D puzzle side scroller. Is it worth the trip to the circus or hanging by a thread? Find out here! The Finger Guns Review.
A Juggler's Tale is an atmospheric puzzle platformer side scroller that finds Abby, a circus juggler held tightly by the strings of her ringmaster. The Finger Guns Review.
I've always loved the circus, even as a kid. They don't tell you when you are kid about the part where they used to lock up elephants and treat them badly. Of course, it's a bit reductionist to assume that still happens now with every circus. But it certainly does but the shiver in your spine.
The opening few moments start quite jolly and joyful as you meet Abby and perform for guests. It feels homely and exhilarating. However, a Juggler's Tale opens with exactly this reductionist premise, except, instead of an elephant, it's a bear, and instead of more animals, it's a little girl. Fun day out eh?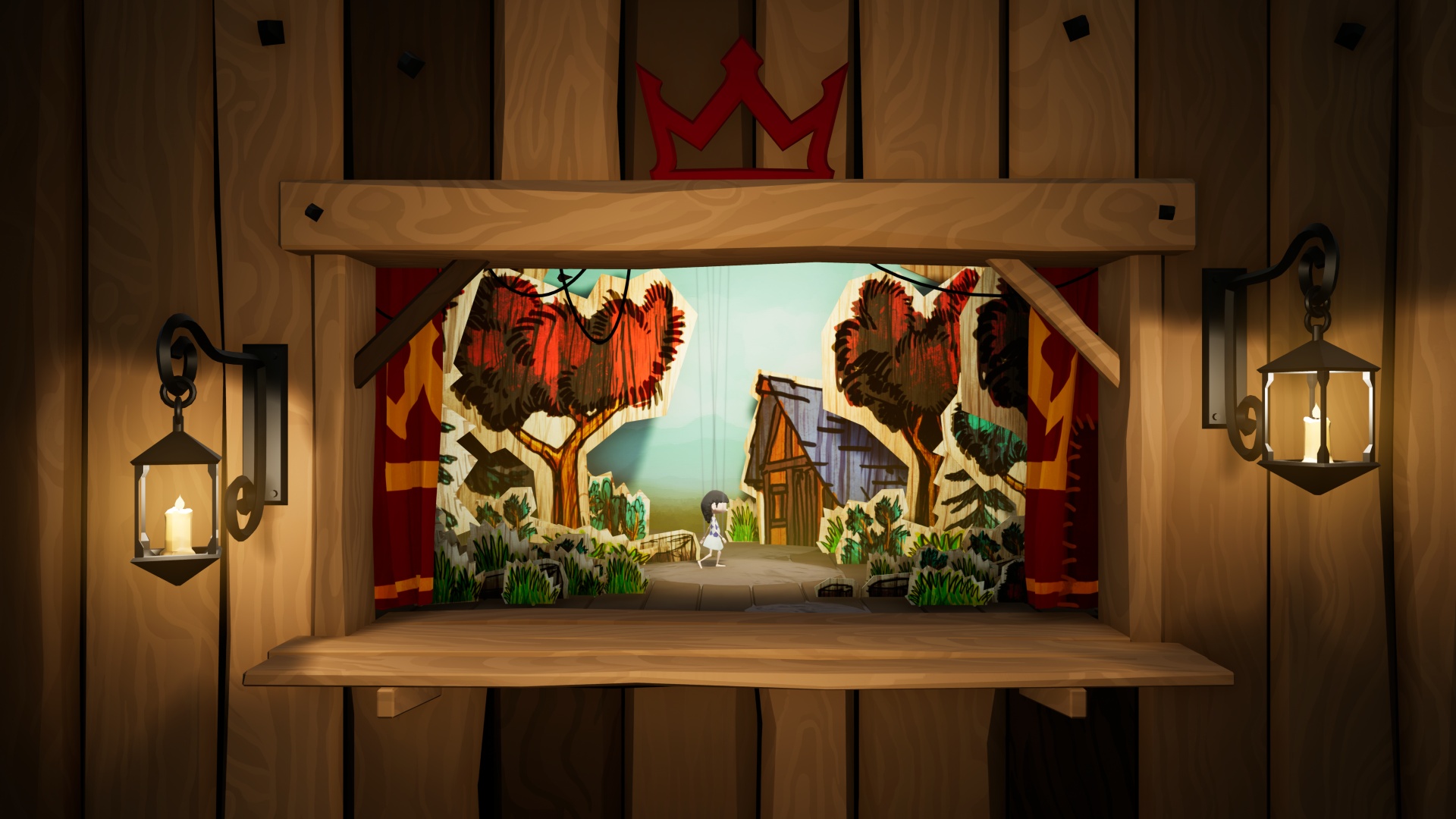 Thus for you as a player, here starts your story. Escape the circus and free yourself from the 'threads' of the Ringmasters control. All characters including Abby are marionette's and the story of A Juggler's Tale is skilfully narrated by a Storyteller named Jack. Jack acts as the guide if you will, rooting Abby on and catching her when she may fall. Jack speaks in rhyme and so following his calming natured voice is like hearing birds sing on a blissful summer's day. At times there are even circus like shanty's that are played.
The way that Jack communicates with you as a player and with Abby is wonderful, I was hooked immediately and as the story progresses I found myself engrossed. One of the most charming things about this game is the pause menu. Who knew that you could talk about a pause menu in a game review, but here we are. The soundtrack will play and your storyteller will HUM ALONG. It is the most charming little tidbit in the whole game, and I found myself looking for reasons to pause the game, other than just randomly pausing the game and looking probably silly to anyone who might be peeking through my window! (Nobody peeks in my window)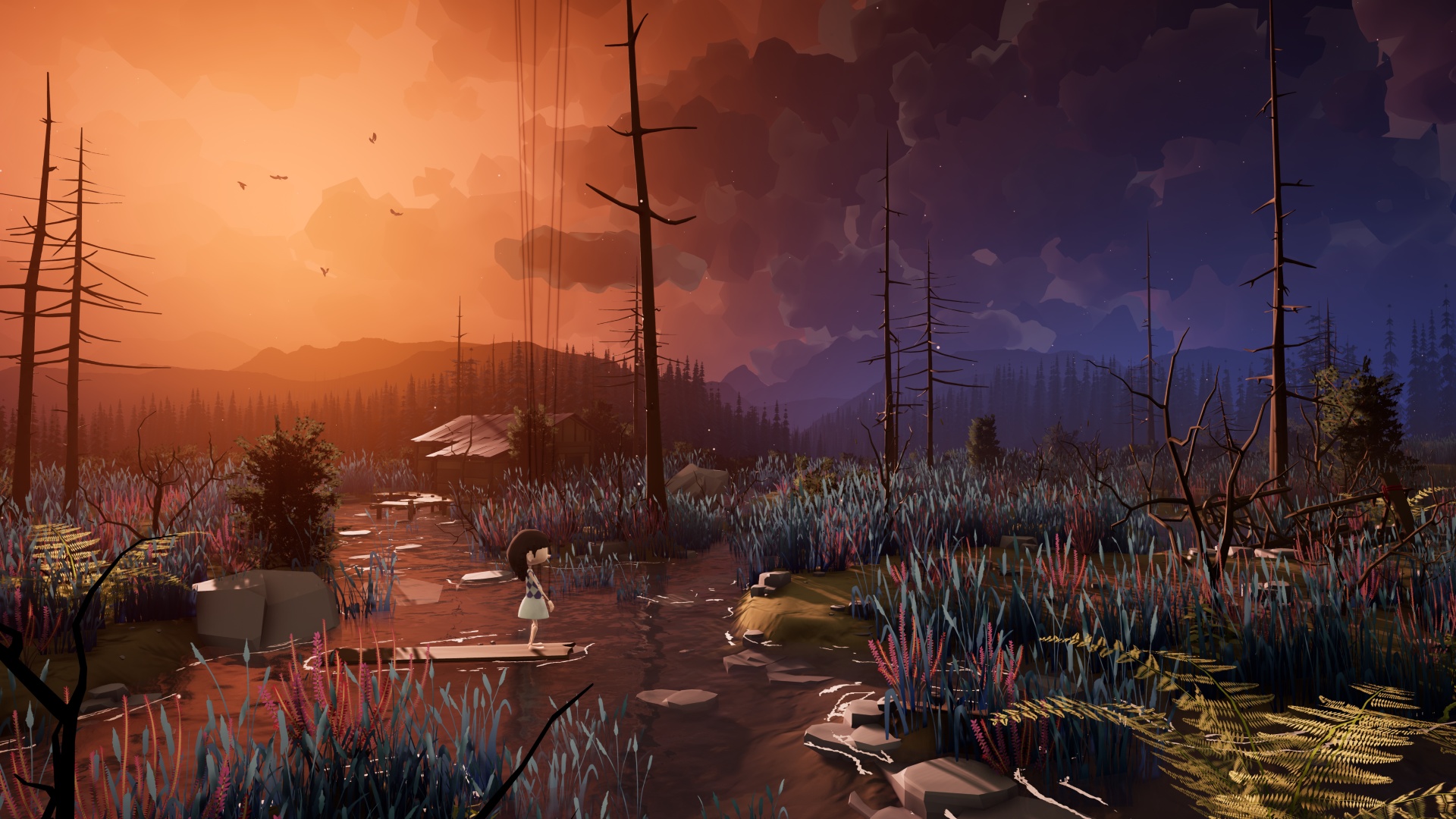 Mechanically, the game has minimal use of the controller, Abby uses both analogue sticks, and R2, as well as a handy jump button. These can be remapped for accessibility if need be. However, do not let the simplistic controls fool you into thinking the game is easy pickings. A Juggler's Tale is primarily a puzzle platformer. This is about a little girl running from the circus. Sometimes timing and aim is everything. The game is deceptively difficult from the offset.
Abby will need to traverse and manoeuvre not only running away, escaping and refrain from being re-captured but she will need to do so whilst negotiating and manipulating obstacles as a puppet on strings. If you think that ducking and running and jumping is going to be an easy feat for this side scroller, then you will be wrong. This unique element of having to keep her strings in mind make puzzles and strategies that added layer for thought and conviction.
At first, it feels like there are no clues or hints to guide you but the game does lend a hand to highlight potential clues with a small dot of a red string. Blink and you'll miss it! The game doesn't feel too punishing and the difficulty curve is very fair. There will be times where your heart will pitter patter with the intensity of some chapters. Stealth and timing will also come into play.
The puzzles will take thought and sometimes timing and precision is key. This could be as simple as moving a blockade out the way, or tricking characters in a an array of obstacles to bide you some time to run.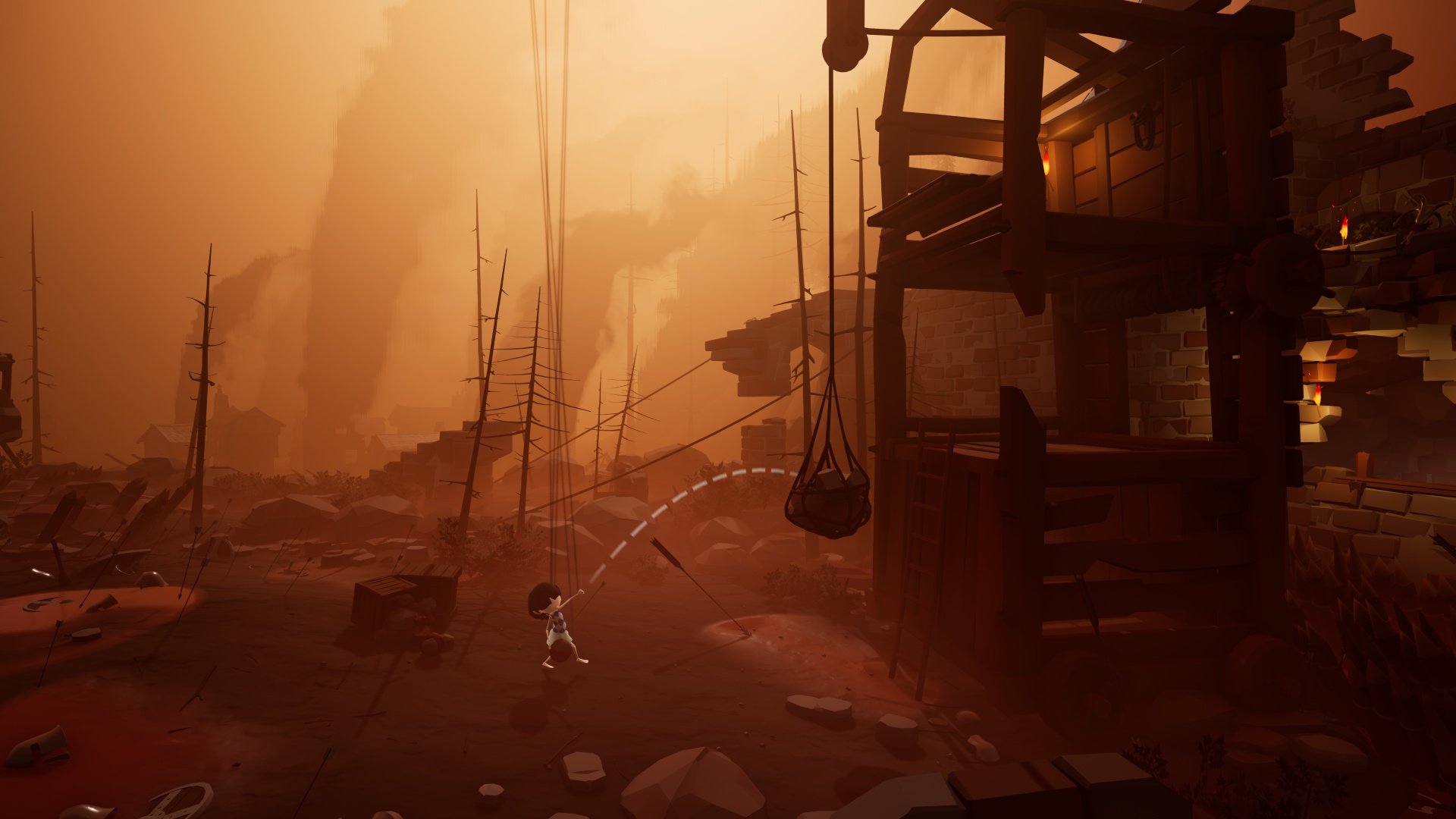 A Juggler's Tale is atmospheric and as Abby walks, runs and jumps to her escape the sound that accompanies her brings you as a player all the more engulfed by her story. The visuals of A Jugglers Tale is some of the best I have seen this year and it really shows how dynamic and artful the PS5 can showcase. The background to this side-scroller is stunning, and although you know it isn't real and taken from live footage. I don't care. You don't need realism to be pretty. This is wonderful wonderful art that has been displayed. The vibrancy in the colours, the constant subtle changing of the shades from dawn to dusk. Damn, the sky never looked so good.
This game is short, and that will be my only criticism of the review. With a run time with about two hours, this game is over in a flash. It's hard to say too much more without slapping a spoiler warning at the beginning of the review and well, I urge anyone reading this to really just unpack and play it themselves. A Juggler's Tale shocked me with the punch it packed in such a short time. I didn't expect character progression, or a decent grasping story, and that's exactly what it delivered.
People talk about this frozen syndrome you get from reading a really good book and not wanting to get into another as you still want to remain in the world you just finished. I kinda relate to that here. Although I am extremely satisfied with what happened and what played out over the course of two hours, I wish there was more. However, what is included within A Juggler's Tale is done well.
---
A Juggler's Tale is a short but very sweet atmospheric 3D puzzle side scroller. With a unique dynamic of controlling a marionette, puzzles become more thoughtful. The game is visually stunning and has a wonderful gaming experience. Intense at times with a wicked twist, the only downside is it's short run time. Easily recommended to fans of Little Nightmares, or Puzzle side scrollers in general.

A Juggler's Tale is out now on PS4 (reviewed on PS5), Xbox One, Switch and PC.
Developer: Kaleidoscube
Publisher: Mixvision Games

Disclaimer: In order to complete this review, we were provided with a promotional copy of the game. For our full review policy, please go here.
If you enjoyed this article or any more of our content, please consider our Patreon.
Make sure to follow Finger Guns on our social channels –Twitter, Facebook, Twitch, Spotify or Apple Podcasts – to keep up to date on our news, reviews and features.