A once Stadia exclusive is released to the world and loses none of its charm and warmth. Lost Words: Beyond The Page - The Finger Guns Review.
A once Stadia exclusive is released to the world and loses none of its charm and warmth. Lost Words: Beyond The Page – The Finger Guns Review;
Upon the original launch of Sketchbook Games' Lost Words: Beyond The Page, there was a fair amount of 'it's a shame it's stuck on Stadia'-type reactions. Along with system exclusive Gylt, Lost Words became something of a cult hit, a game that not nearly enough people were playing because the adoption of Google's cloud streaming tech was so low. As an early adopter of Stadia, I had gone for Gylt rather than Lost Words as the first game to really put the Stadia through its paces, and whilst it's a solid experience all round (and another I hope finds a new audience now the interest in the system is waning), I had a feeling I should have maybe plumped for Lost Words. Well, now it's on every console you can think of and leaving its tricky launch in the dust may just prove the best thing that could have happened for this glorious, beautiful tugger of the heartstrings.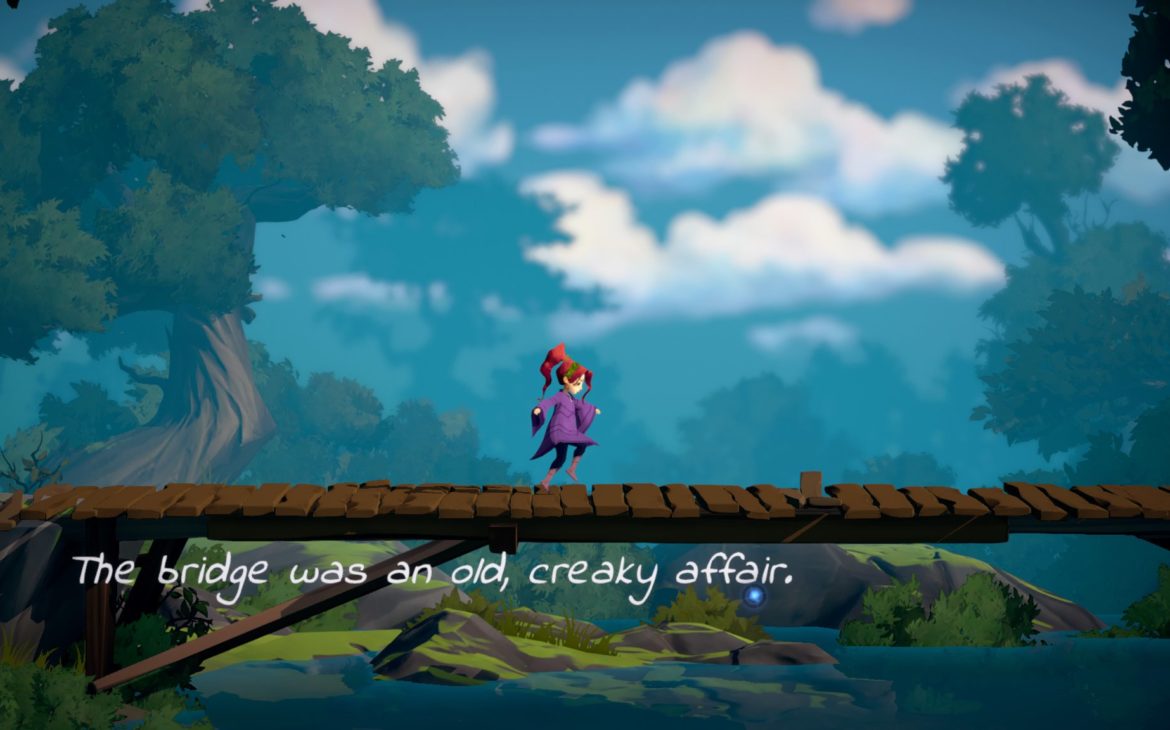 The story of Lost Words is narrated to us by Izzy, a young girl with a big imagination and the emotional centrepoint of everything that's to come. She wants to be a writer, and as such writes in her journal to express herself and think up new stories. Also coming to terms with the sudden illness of her grandmother, who she's extremely close to and the one person who supports her more than anyone else in her creative ambitions.
The pages of her journal come to life in beautiful ways, her sentences turning into a platformer that a small version of Izzy can dance over, jump onto and climb up in order to progress through the pages. It's a wonderfully creative way to use the space, and with parts of her story up to you to fill in – on behalf of the myriad of options Izzy has in her head for names and locations and jobs and much more -, your part in building her story becomes paramount, using the words in her book to navigate your way out of the pages and into the following ones. And throughout Izzy is telling her own story, she's also creating a brand new fantasy tale that you get to partake in, bringing her worlds to life as they collide head-on with her real world in ways I was certainly not prepared to face upon beginning the game.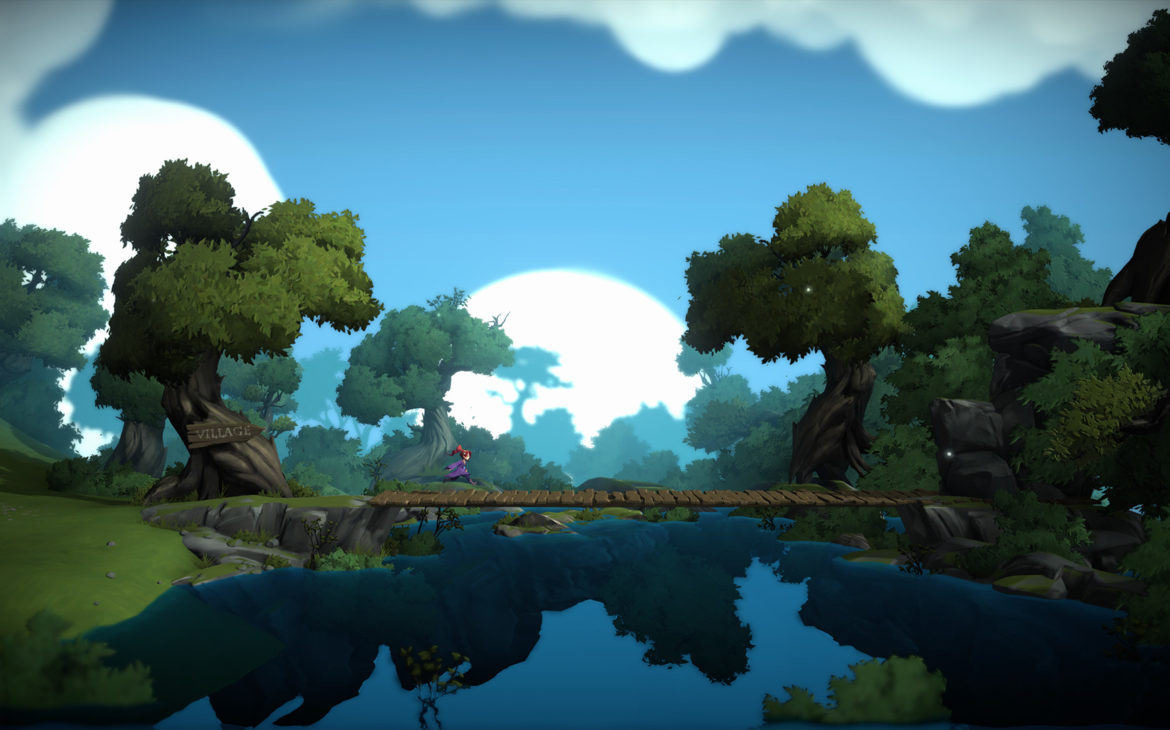 Away from the fantasy tale it's Izzy's story that carries the most weight. With gorgeous artwork throughout and a story that works not only as a platformer but as a way to literally spell out Izzy's innermost thoughts and ambitions, is joyous. There's a purity to who Izzy is and what she wants to achieve, and you feel it the further you progress through the, admittedly, fairly short campaign. In that time though, you're thrown into emotional gut punches and moments that, if your heart hasn't quite been turned to stone by the world around us – will hit you like a train. Grief and depression play a big part in Lost Words, and it's worth mentioning before you dive in. There's a realness to Izzy that speaks to anyone who has felt loss or grief of any kind, and her story doesn't shy away from the effect such things have on younger minds who have the luxury of living deep in their imagination.
And Izzy's words allow you to progress through the 'fantasy' levels, which play out as a more traditional platforming game. The girl in Izzy's story – who you can name, I went for Robyn), discovers she is now the keeper of a magical power passed on by her grandmother, and through the words in a magical book she can perform actions in her world. So for example if you come across a path that's blocked or if you need to elevate blocks in order to proceed, selecting 'Rise' in the book will automatically raise whatever stands in Robyn's way, allowing you to carry on platforming with minimal fuss. This can get ever so slightly repetitive as there only six words to choose from, so you'll find yourself using the same words over and over, though it doesn't outstay its welcome.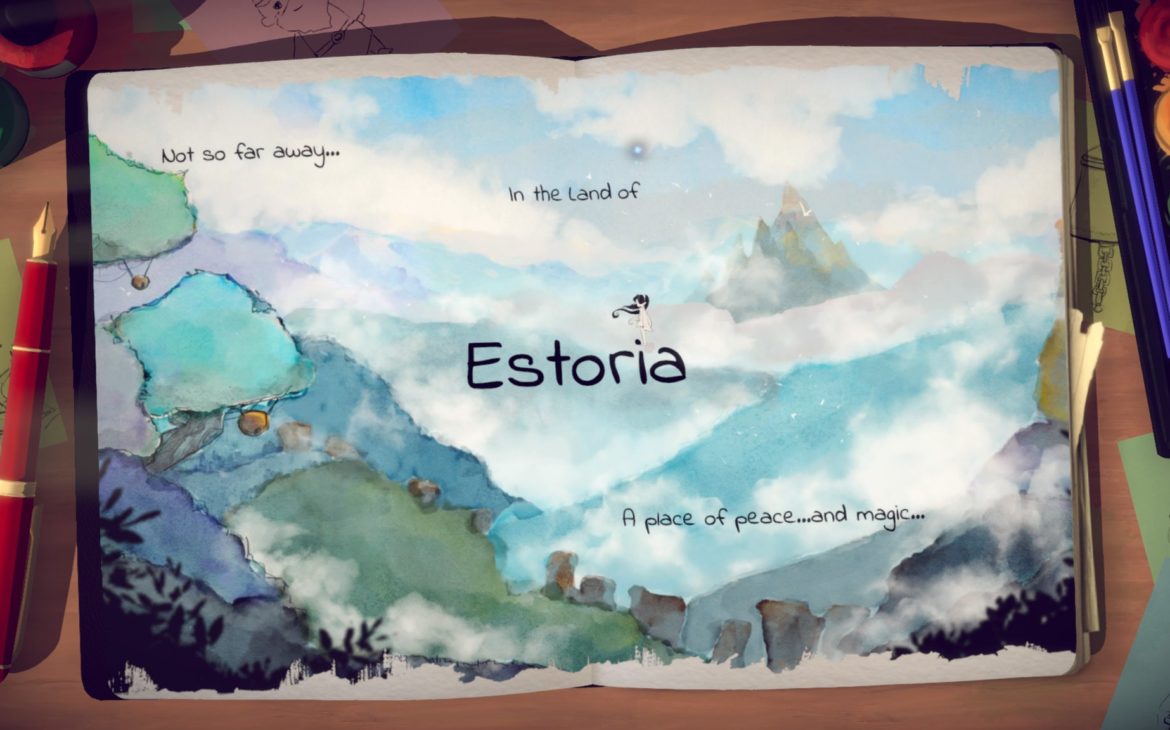 I'm often brought up on the fact that I get attached to game characters fairly easily and as such, want only the best for them – hi there, Mae – but damn, do you feel protective of Izzy. Her heart is full and as it slowly gets broken there's an immense sadness that pours all over Lost Words, and I wasn't ready for just how hard this game would go. Perhaps it's because I can relate so hard to what Izzy is going through right now, or how the loss of a dear friend still plays on the mind, but throughout I was reminded of every moment I ever turned to drawing, writing, playing an instrument or playing games to avoid, or at least to keep a lid on trauma, and how utterly debilitating it can make you feel. And for someone as young and as full of life and creativity as Izzy to take on that weight was heartbreaking, and pushed me over the crying threshold once or twice.
It's so easy to feel connected to Izzy if you've ever used a creative outlet to share your emotions rather than speak them out loud and that's exactly how Lost Words works to grab you. The platforming isn't anything particularly unique or worth shouting from the rooftops about, and as a 'video game' it's fairly simple to complete, but it's Izzy that keeps you engaged, her story and her beautiful imagination that pours through every page of her journal allowing you to escape with her, is the real draw. Rhianna Pratchett had a hand in writing this game and her extraordinary narrative skills are all over the darkest moments.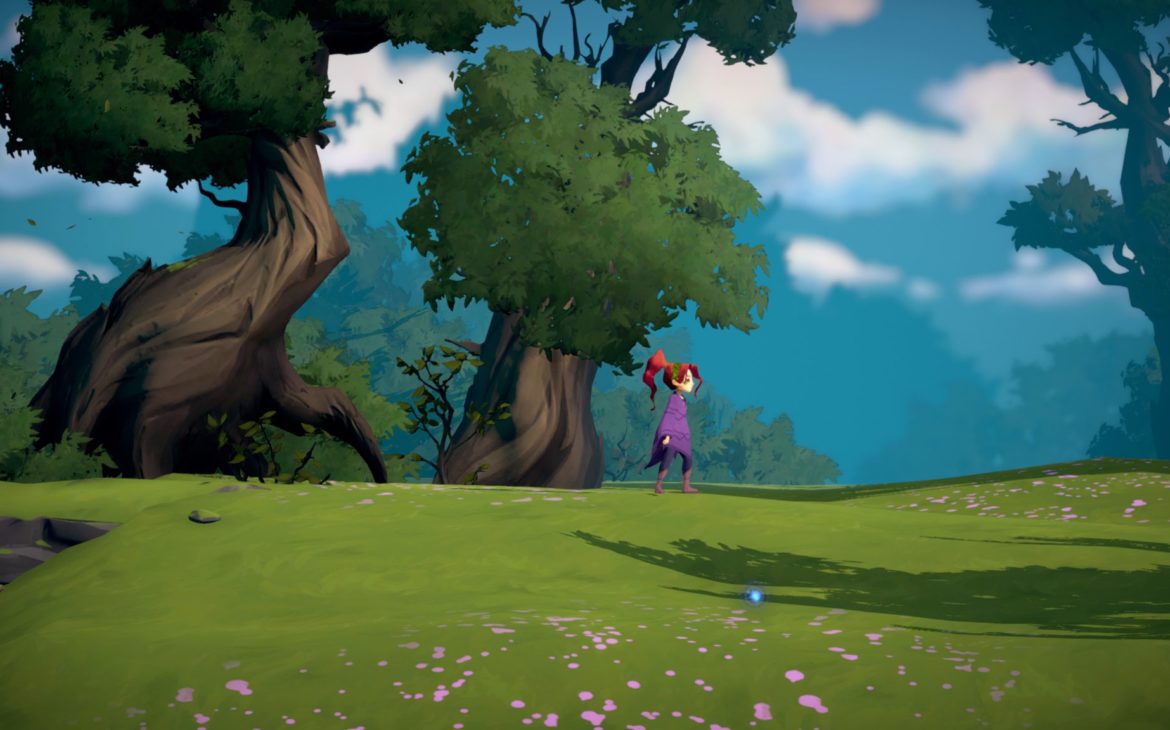 There's a beautifully human story hidden underneath this fantasy tale, and I can't recommend it highly enough. I'm so glad I finally got around to playing this beautiful experience and I just want more of it.
Here's hoping, now it's found a new lease of life on consoles, Lost Words becomes as successful as it always should have been.
Make it happen.
---
Lost Words: Beyond The Page is a heartbreaking, beautiful tale, dealing in grief, depression and escaping into our own perfect worlds to escape the sadness of reality. Do yourself a favour and bring this story to life.

Lost Words; Beyond The Page is available on Stadia, PC, Xbox, Switch and PS4 (reviewed on PS5)
Developer: Sketchbook Games / Four State Games
Publisher: Modus Games
Disclaimer: In order to complete this review, we were provided with a promotional copy of the game. For our full review policy, please go here.
If you enjoyed this article or any more of our content, please consider our Patreon.
Make sure to follow Finger Guns on our social channels – Twitter, Facebook, Twitch, Spotify or Apple Podcasts – to keep up to date on our news, reviews and features.