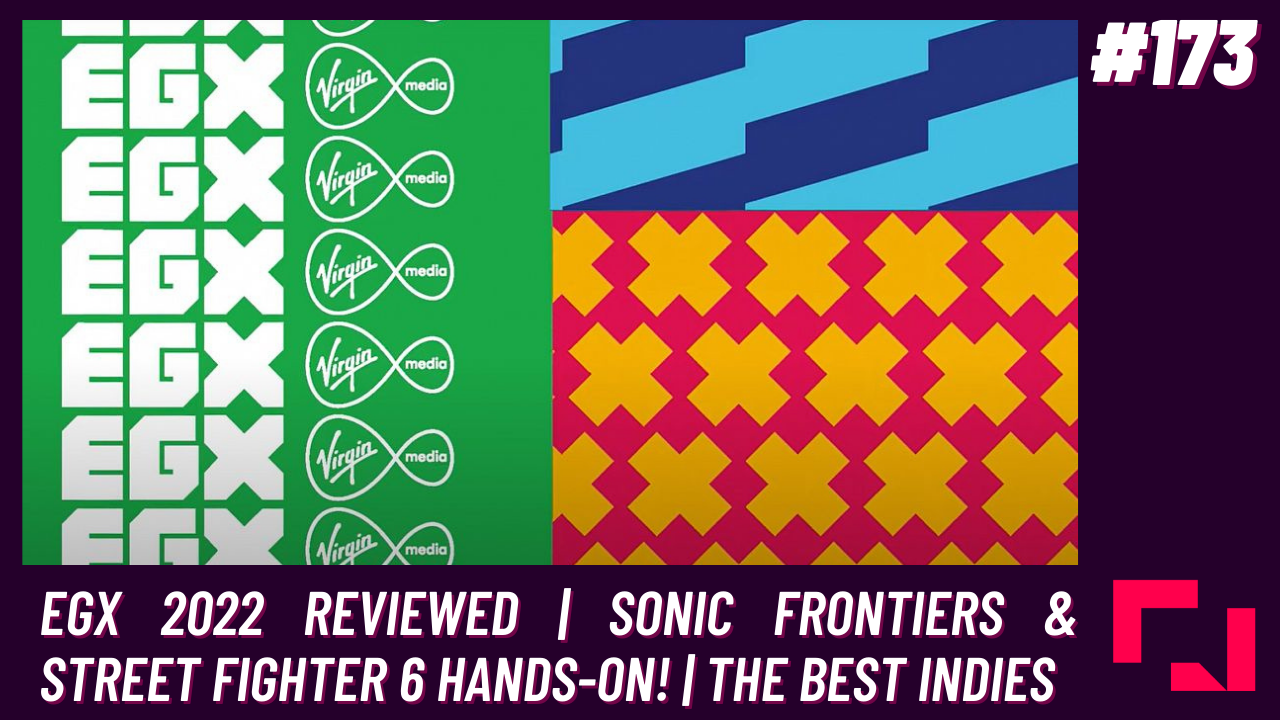 'Sonic but Max Payne......'
This week on The Finger Guns Podcast it's a proper OG cast as Rossko, Sean, Greg and Toby get together to talk all about EGX 2022. Granted, only Sean and Greg went this year but they have a whale of a time talking to Rossko and Toby about their time at the event, what they played, who they schmoozed and what they thought of the event overall, whilst namechecking some indie highlights such as Robobeat, How To Say Goodbye, To Hell With That Guy, Trinity Fusion and Soulbound.
Rossko of course asks about Sonic Frontiers and gets perhaps the shock of his life when Sean and Greg both agree that there may just be something there that's worth getting excited about this time…maybe. Greg and Sean also sing the praises of Street Fighter 6 after having several bouts on the upcoming fighter.
Elsewhere we quickly get into the week's biggest news with Cyberpunk suddenly doing massive numbers, Splinter Cell's remake getting 'modernised', a big update on the Rockstar Games hack and our thoughts on the first full trailer for HBO's TV adaptation of The Last of Us. It's divided the camp, that's for sure.
We also have our game recommendations, Game of the Week includes No Place for Bravery, Diofield Chronicle, Family Man on Switch and QUBE's 10th anniversary and everything notable that's due for release this week. It's a big one.
Enjoy the episode!
To download the MP3 of this episode, right-click here.
ALL THE PLACES WE ARE: https://linktr.ee/fingerguns
Donate to Sunflower of Peace to support humanitarian efforts in Ukraine: http://www.sunflowerofpeace.com
Theme Music – De Jongens Met de Zwarte Schoenen by RoccoW & xyce. | Edited and produced by Ross Keniston | Published by Acast.
Team: @FNGRGNS / Rossko – @RosskoKeniston / Paul – @ThePaulCollett / Greg – @GregatonBomb / Josh – @jshuathompson / Sean – @Omac_Brother / Toby – @toby_andersen / Kat – @RainbowDropx / Tom – @T_Woods93 | Facebook: FingerGunsUK / Twitch: twitch.tv/fingergunsdotnet / The Official Finger Guns Discord Discord: Join here!