New trailer, new details and more hype for Resident Evil 4 Remake.
PlayStation had their State of Play last night (23/2/23) and viewers were greeted with a brand new trailer for the Resident Evil 4 Remake. In the trailer we got a fresh look at some of the environments in the original game, expanded and full of Las Plagas hellraisers for Leon Kennedy to roundhouse. As well as our first look at Krauser having a knife-off with our favourite floppy-haired protagonist.
Sadler's new look reigning terror on the poor villagers below is definitely more creepy and menacing. It comes across that Capcom have expanded in every way when developing Resident Evil 4. Explorable Ashley sections, longer time spent with Luis Sera. Could this be the biggest and boldest Resident Evil has ever been?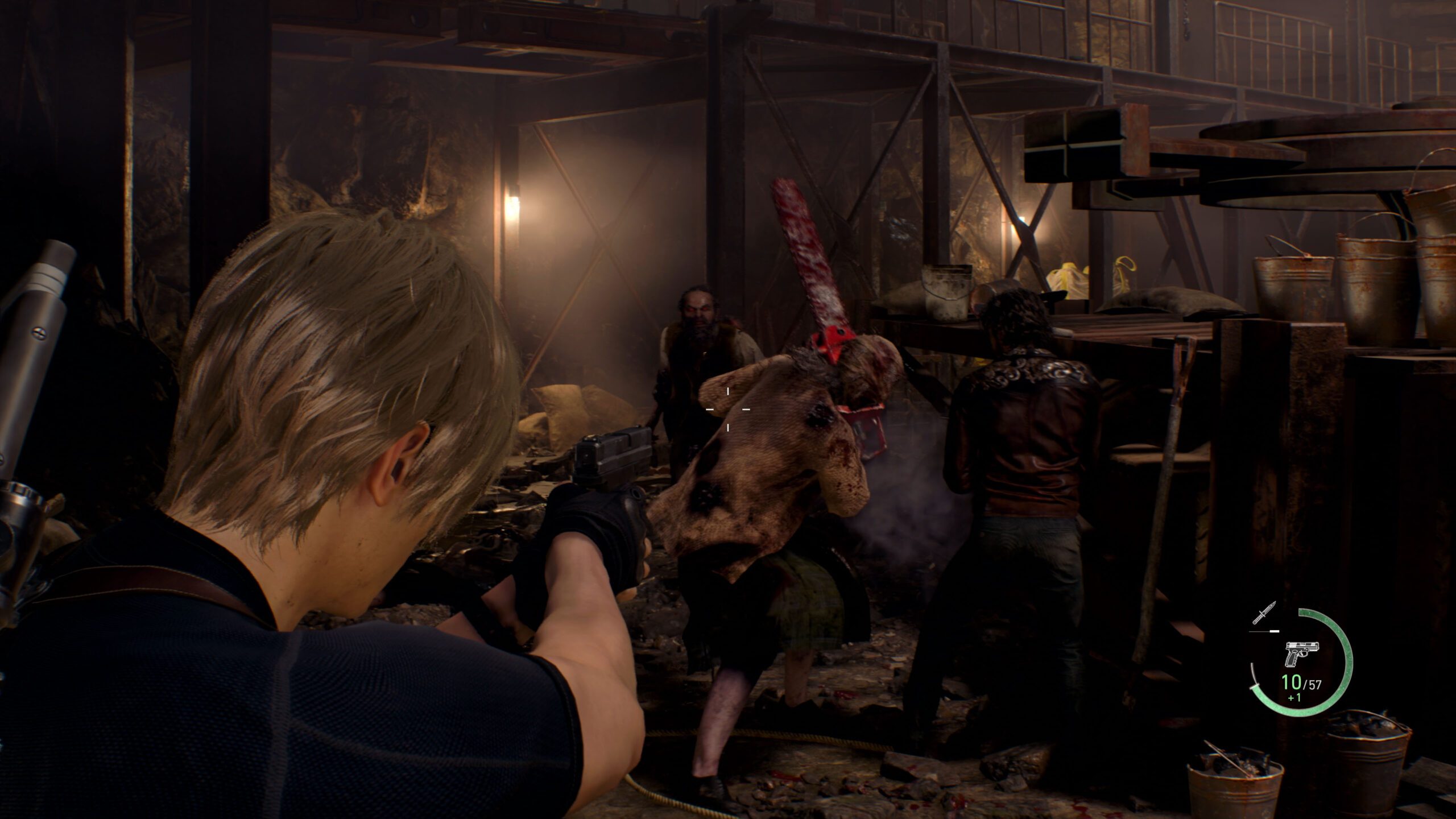 If the trailer alone wasn't enough excitement and you just can't wait for the full game, Capcom have teased a playable demo coming soon. Considering we're only a month away from the full release, I can guess it'll be sooner, rather than later.
And if you're looking for more of a challenge, The Mercenaries mode is making a comeback in the form of free post-launch DLC. The Mercenaries mode was a welcome addition for Resident Evil: Village, so it's great to have it back as an established mode again.
Resident Evil 4 Remake releases 24th March 2023 on PlayStation 5, PlayStation 4, Xbox Series S|X and PC (Steam)
---
[Source: Press Release]
For more News click here.