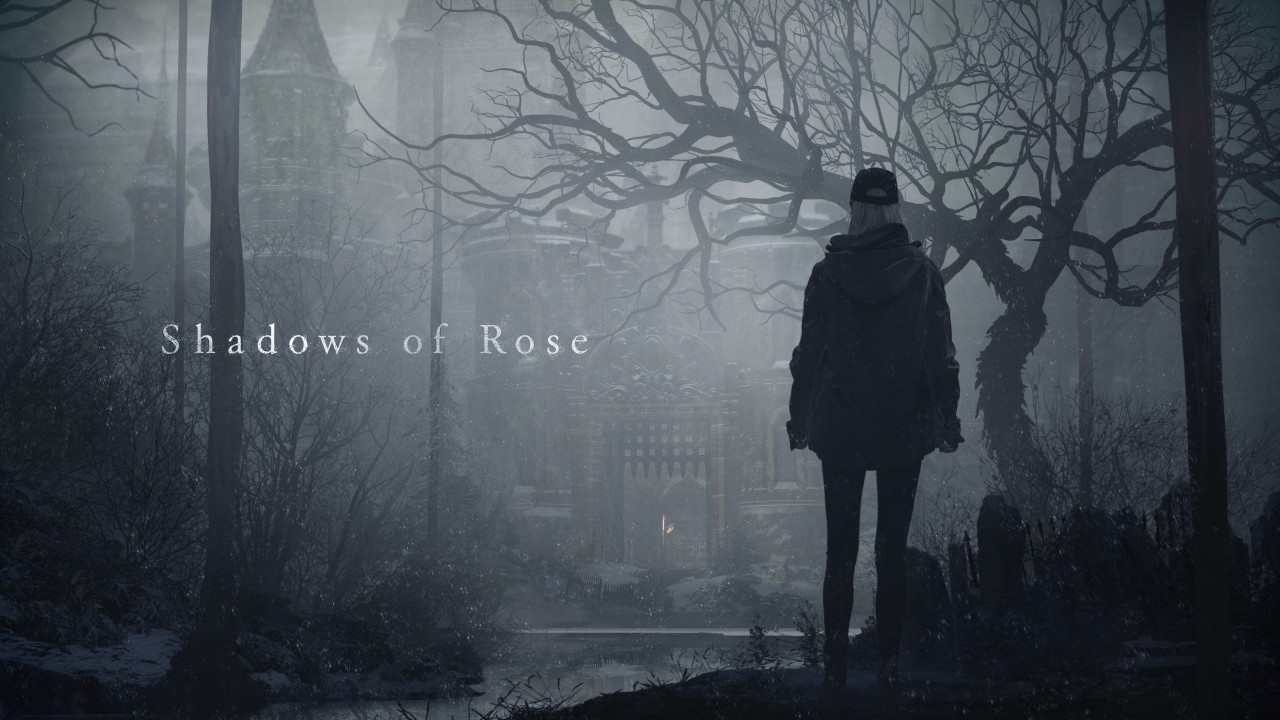 Fans of Capcom's long running survival horror franchise are gonna be eating good for some time!
Fans of Capcom's long running survival horror franchise Resident Evil are gonna be eating good for some time!
As a lifelong fan of the Resident Evil franchise, and with Village in my top 3 entries, I was ecstatic that we finally got a first look at The Winters' Expansion during the Capcom Showcase.
First off, we're getting new story content! Set 16 years after the end of the game, players will control RE 7/Village protagonist Ethan Winters' daughter Rose from a third-person perspective as she struggles with the powers we get a hint at during the epilogue of Village. To find a cure, you'll have to survive in a mysterious realm inside the consciousness of the Megamycete, visiting warped areas from the base game, like Lady Dimitrescu's castle.
And speaking of the internet's favourite 9ft tall monster mommy, Capcom also revealed Lady D, Chris Redfield, and Heisenberg will be playable in Mercenaries mode, alongside new stages.
The final feature that Capcom is adding with The Winters' Expansion is a full Third-Person Mode to the base game. It's an often requested feature and one that could make any further playthroughs feel fresh again.
The best news is that we won't be waiting long, as The Winters' Expansion arrives October 28th as either DLC or available in a new "Gold Edition" release. Check out the trailer below to get a glimpse of the new content!
Also arriving on the same date is Resident Evil: RE:Verse, a multiplayer release initially meant to release alongside Village but suffered multiple delays. It's a 6v6 shooter where players control characters from various entries in the franchise and will be available for free for all owners of Village, so it's at least worth a look!
Alongside these announcements, Capcom also revealed that PSVR2 and Mac support are both in active development, but there is currently no release date.
Capcom's long-awaited Resident Evil 4 remake was also shown again after its reveal during the Sony State of Play. The footage shown is almost the same as the announcement trailer, except for a brief look at gameplay where we can see protagonist Leon S. Kennedy aiming AND walking at the same time (a feature not in the original release). The game looks gorgeous, and it's worth noting it's only targeting the latest generation of systems and PC.
The footage is available in the VOD of the Capcom's showcase below, starting at 59:36.
Finally is the launch of Resident Evil 3, 4, and Village on Playstation 5 and Xbox Series X|S, which are available right now! Owners of the games will be able to claim the upgraded versions free of charge, allowing them to experience these titles with ray tracing, a higher framerate, 3D audio and a 4K resolution. The PS5 versions will also offer haptic feedback and adaptive trigger support thanks to the DualSense™ controller. PC owners will also be getting an update for these titles, letting them access these new features.
Watch the trailer for these updated versions below, starting at 1:01:00.
The Winters' Expansion, Resident Evil Village Gold Edition and RE:Verse arrive October 28th 2022 on Playstation 4/5, Xbox One, Xbox Series X|S and PC. A Mac version is also in development, alongside a PSVR2 mode.
The Next Gen versions of Resident Evil 3, 4 and 7 are available now!
Resident Evil 4 arrives March 24th 2023 on Playstation 5, Xbox Series X|S and PC.
Source:YT