The new Clive 'N' Wrench trailer brings good tidings and... Dinosaurs (?) alongside retail release news for US players.
Regular visitors to Fingerguns.net will know that Clive 'N' Wrench, the long awaited and very promising collect-a-thon platformer from Dinosaur Bytes has a release window – February 2023. One aspect of that launch was not quite nailed down when it was announced back in October however – the US retail release. Today, that final piece has fallen into place.
Publisher Numskull Games has today announced that they will be partnering with developer and publisher PM Studios (Ever Forward, #Drive) to facilitate the release of Clive 'N' Wrench in the United States & Canada. The partnership has opened up pre-orders of Clive 'N' Wrench's standard and special edition in a number of US and Canadian retailers including Amazon, Best Buy, Gamestop, Target, Walmart among others.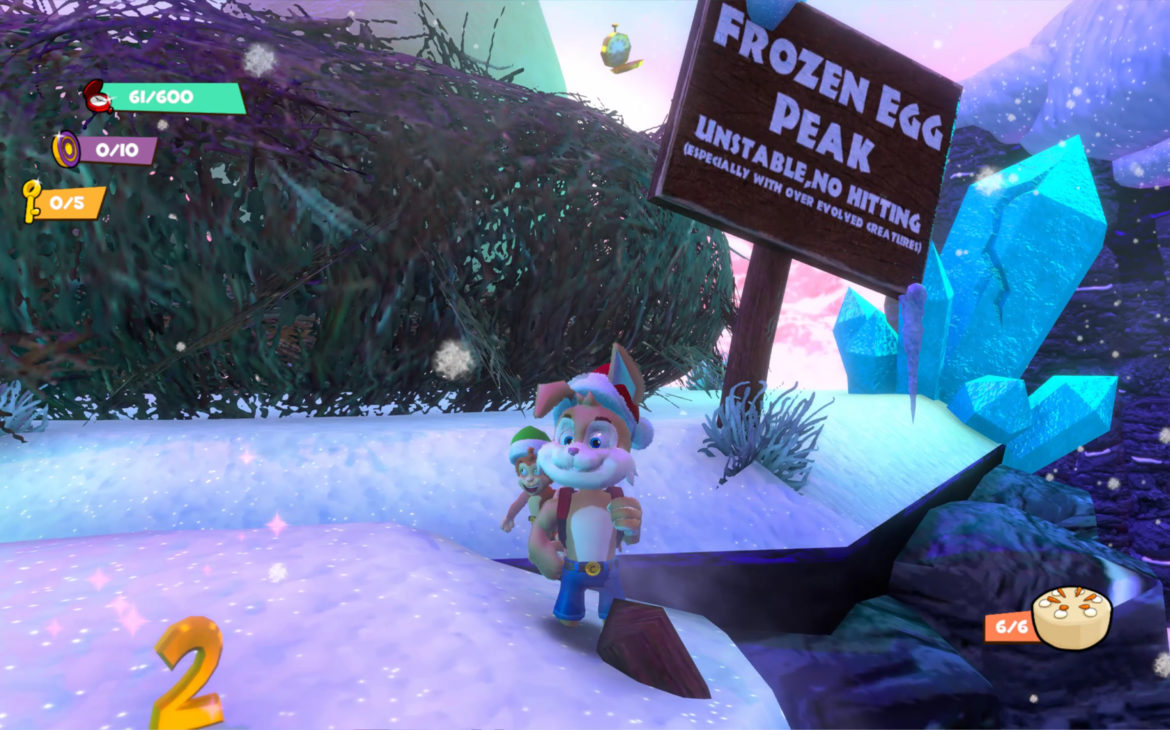 Numskull have also announced that Clive 'N' Wrench will be spreading its wings on PC too. Not only will the game be launching on PC via Steam, it'll be hitting GOG on the same date. This means the game will launch simultaneously across GOG, Steam, PlayStation 5, PlayStation 4 & Nintendo Switch.
The news comes alongside a new trailer from developer Dinosaur Bytes and Numskull Games showing off the Christmas meets Prehistoric World – Iceratops. Santa hats, snow, snowmen, wreaths and… dinosaurs… are all shown off as part of this new area. The Christmas themed Iceratops World, where we'll meet "Father Noelephant", is one of the 11 distinct levels in Clive 'N' Wrench, each with its own boss battles.
Source: Press Release