The popular book series is becoming a video game in Labyrinth City: Pierre the Maze Detective for PC, Switch and mobile.
I'll be honest – when the press release for Labyrinth City: Pierre the Maze Detective arrived in our mailbox, I hadn't heard of the books. I know. I know. I should read more. Looking over the trailer I thought "huh, It's like Where's Wally" and showed it to my kids. That was when they went giddy with excitement. Unbeknownst to me, Pierre the Maze Detective is a popular maze book series that my kids have been adoring while at school. Needless to say, they were pretty excited about a video game based on the books. I can understand why based on this trailer.
From Publisher Pixmain and animation and development studio Darjeeling, Labyrinth City: Pierre the Maze Detective is a puzzle game based on the popular 'Pierre the Maze Detective' book series. Each level is based on a page from the books designed by Japanese artist Hirofumi Kamigaki and illustration studio IC4DESIGN. It's coming to PC via Steam on June 22nd, followed by Nintendo Switch, Android and iOS devices in summer 2021.
"Stop, thief! Mr X has stolen the magical Maze Stone from Opera City's museum, but fear not – Pierre is hot on his trail. The chase will take players through a series of incredibly detailed scenes, each loaded with eccentric characters, animations and intriguing interactions. The chilled and charming game experience features a variety of lovingly hand-crafted locations, where players will be tasked to find their way out of a maze, complete minigames and find hidden objects and clues to progress."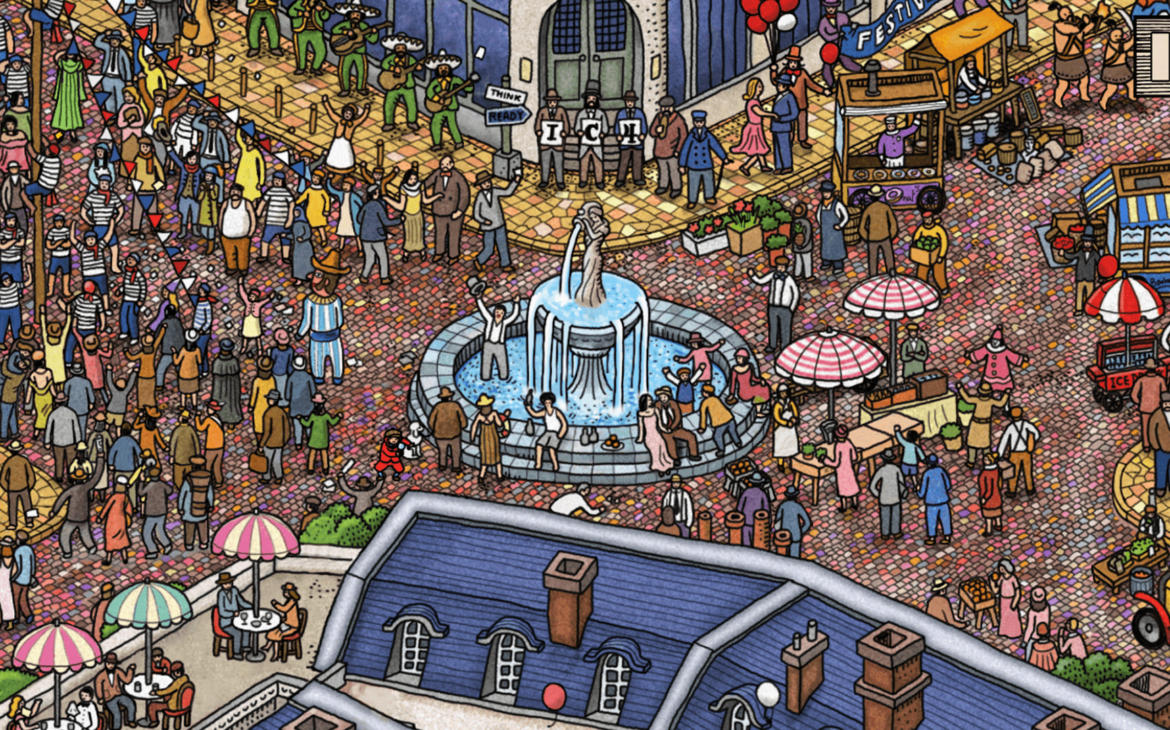 You can follow development of Labyrinth City: Pierre the Maze Detective by following the game on twitter.
Source: Press Release