Cinematic narrative puzzler Full Void makes its debut on PlayStation with an insentive to pick it up around launch for PS Plus members - details below:
Full Void has been making the rounds on all platforms but it's now time for PlayStation to experience the dystopian puzzle platformer. The game was developed by OutOfTheBit from London, UK. They have shared their passion for retro classics by bringing those types of experiences to modern gaming with some creative innovation.
The 7-person team's previous outputs are their spins on the old-school arcade games with Super Arcade Football and Super Arcade Racing, making Full Void their latest and most ambitious title to date. From the concept art all the way to the hand-drawn pixel art environment, OutOfTheBit have poured all their love for the genre into this game.
Full Void is designed with the audience they want to capture in mind. Whilst this is a deeply atmospheric and potentially frightening puzzle game, there's no gore or explicit violence, making it a great game for all ages to lose themselves in.

Into The Void
You play as a young teenager revolting from the hostile world the rogue AI has in its insidious clutches. Whilst you still have your fleeting freedom, you're on a search for answers that explain the reasons behind the broken society. With death-defying traversal through dangerous environments and the option to either run from or even potentially control the lethal enemies, the dystopian wasteland is yours to overcome.
Using your unique skills to solve environmental puzzles and fight, you may just be the key to fixing the crumbling landscape where only the kids roam free, but for how long? OutOfTheBit describes Full Void as a spiritual successor to classic platformers like Prince of Persia, Another World and Flashback, with a modern twist and innovative visuals.
To celebrate the launch on PlayStation, Full Void is out now with a discount offer if you're a PlayStation Plus member. The game is currently 20% off, however that offer ends 24th October 2023. You'll have a short window to snap it up at its cheaper price and it's just in time for the Halloween season.
Full Void is out now for PlayStation 4, Xbox One, Nintendo Switch and PC via Steam.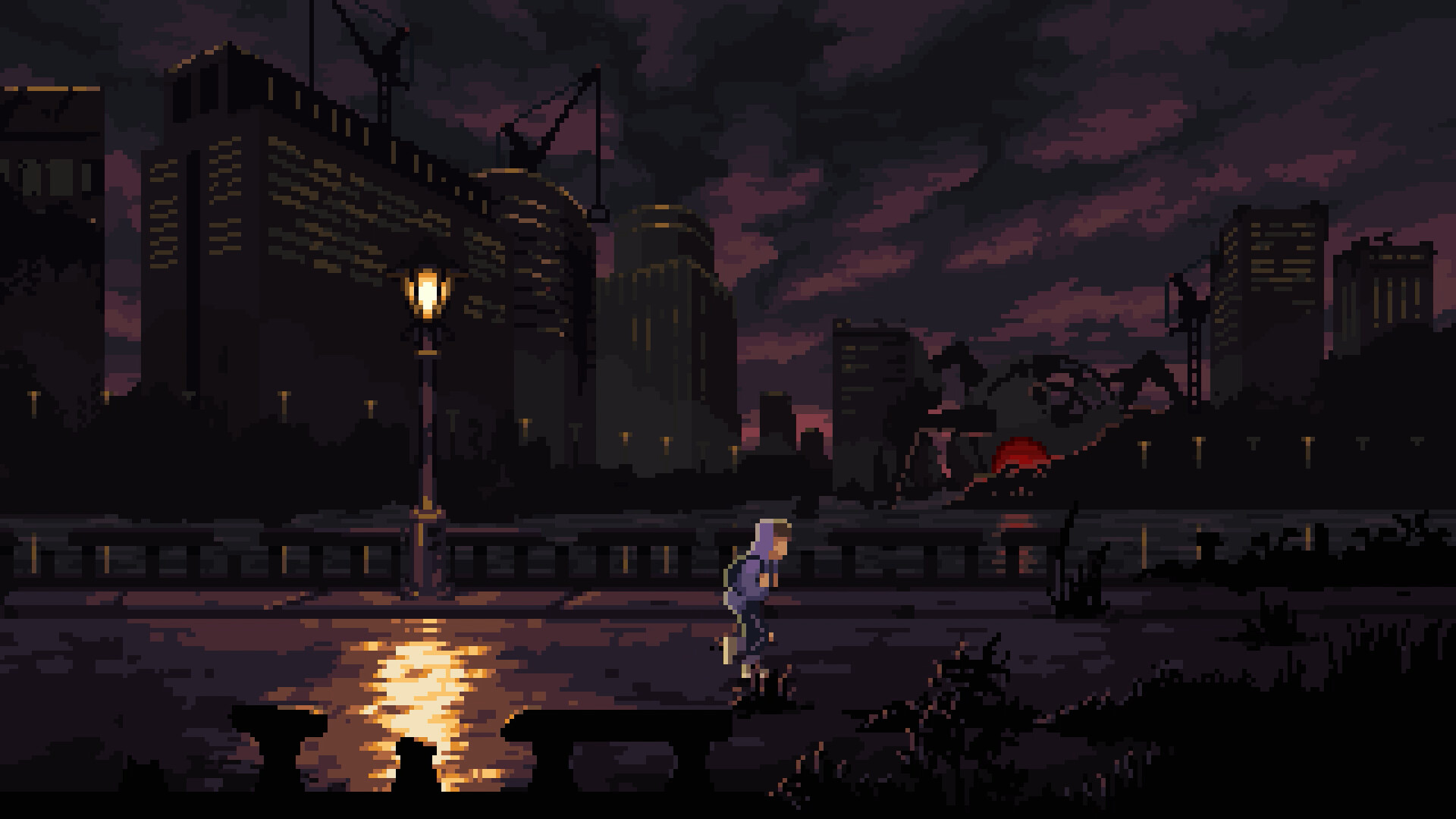 ---
Source: Press Release
For more News click here
Make sure to follow Finger Guns on our social channels –Twitter, Facebook, Twitch, Spotify or Apple Podcasts – to keep up to date on our news, reviews and features.
If you enjoyed this article or any more of our content, please consider our Patreon.