The Call of Duty: Modern Warfare 3 Beta is here and here's what we have to say about our first impressions of the Multiplayer:
Finger Guns have had early access to the Call of Duty: Modern Warfare 3 Beta over this weekend, with PlayStation players who haven't pre-ordered getting an exclusive Open Beta from 8th-10th October 2023. If you're not on PlayStation fear not as a Cross-Play Event is happening next week. For those who pre-order Call of Duty Modern Warfare 3, you'll be able to play from 12th-13th October until it opens up for all players on the 14th-16th October.
Call of Duty continues to push the seamless 'one package' that is simply titled 'Call of Duty'. This encompasses Warzone, Online Multiplayer, Campaign and for the next couple of weekends the Call of Duty: Modern Warfare 3 Beta. The Early Access portion has 4 playable maps with Skid Row, Favela and Estate for the Mosh Pit portion.
For Ground War, we are treated to a new map with Popov Power. Once the Beta opens up Rust and High Rise will also be available to play too, making it a sizable sample to try before you buy. So how is Modern Warfare III shaping up prior to its 10th November 2023 release? Let's get into it.
War Has Changed?
Sledgehammer Games are at the helm for Modern Warfare III as they use a revamped IW Engine. First things first, If you've played the last two in the series – especially Modern Warfare 2 – you'll feel right at home. Dives, slide cancels, sprints and general traversal are nearly identical. The devil is truly in the details though as the much sought-after 'red dot' in the map to signify enemy fire is back. I didn't quite realise the necessity of the feature until I noticed my watchful eye on the map dictating my movements.
Weapons are in the standard format that we've seen in the last couple of games. The beta doesn't have the whole arsenal for you to unlock but you can tinker around with a couple of guns from every type. The gunsmith seen from Warzone, MW2 is back again, meaning you can more or less customise your gun entirely to your preference. Despite the wide net of opportunities the gun customisation casts, there's still a fair balance across on gun types. What you expect is still an occurrence i.e. Silencers kneecap your range, heavier attachments slow your overall movement and so on.
However, one of the neat changes seen in Modern Warfare 3 is the new approach to perks. Perks are half done away with this time around in favour of your uniform acting as a pseudo-perk. From your gloves, boots and gear option, each has a perk weaved in it. For example, with the gloves you can have 'quick-grip', 'scavenger' or 'commando'. Fans of the franchise will know the scavenger perk lets you pick up ammo from dead enemies, much like the new equippable gloves now do, and this permeates across all of the gear options.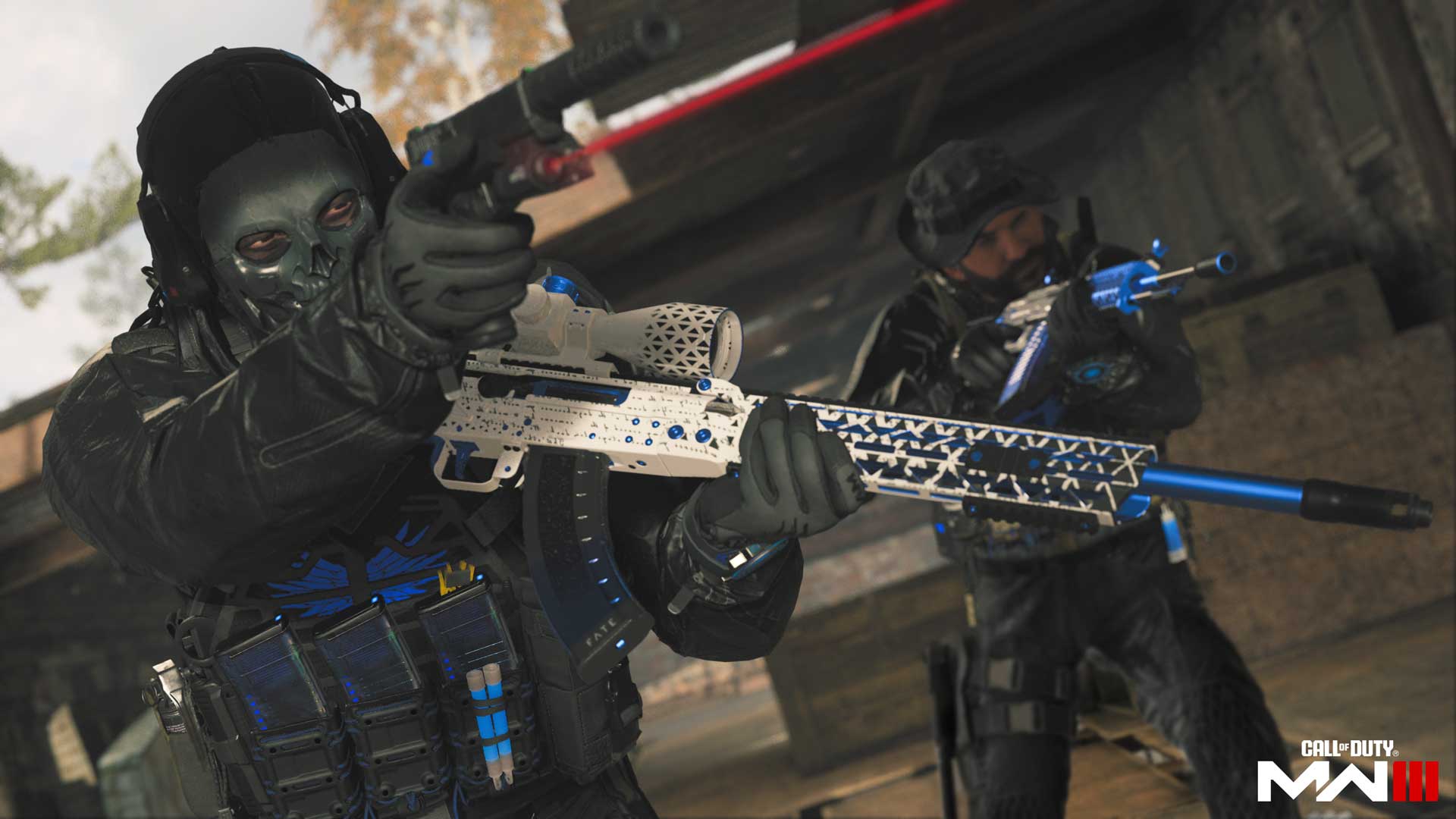 Nostalgia Warfare
It would have been cool if you could see the gear in the matches as a subtle tell to what the opposition is using, but it's fine that they're not. What you do see from an animation perspective of your enemies are more tactile movements when strafing and firing. Characters will tilt their gun co-ordinated to their lean, which isn't shown in your own perspective but you do have the ability to do a tactical aim. The aim lets you use an alternate ADS, even if you don't have one equipped which does add to the nuance on the battlefield.
At launch, players will have all 16 maps from the original Modern Warfare 2 and I previously mentioned we have a few to playthrough in the beta. The execution of remaking these maps varies in success. Favela is unrecognisable, void of its unique slant the map had in favour of a more level battlefield. This isn't a standard 3-lane map, however, as it's still got the scalable buildings that all have windows and entry points, and tight corners in the alleyways that open up in certain pockets of the map. It's not the Favela I got my best killstreak on from back in the day, but it's a wonderfully crafted map.
Skid Row is more or less the exact same, as is Estate but I must preface that Estate has not got the same charm from the original game. The map has been stretched at each corner, making spaces vast between buildings and covers you'd use in between gunfights. It makes only the edges a viable strategy, creating a whirlpool effect with the spawn points as you're constantly circling around. It looks exactly like the original, but it plays anything but and it's a shame.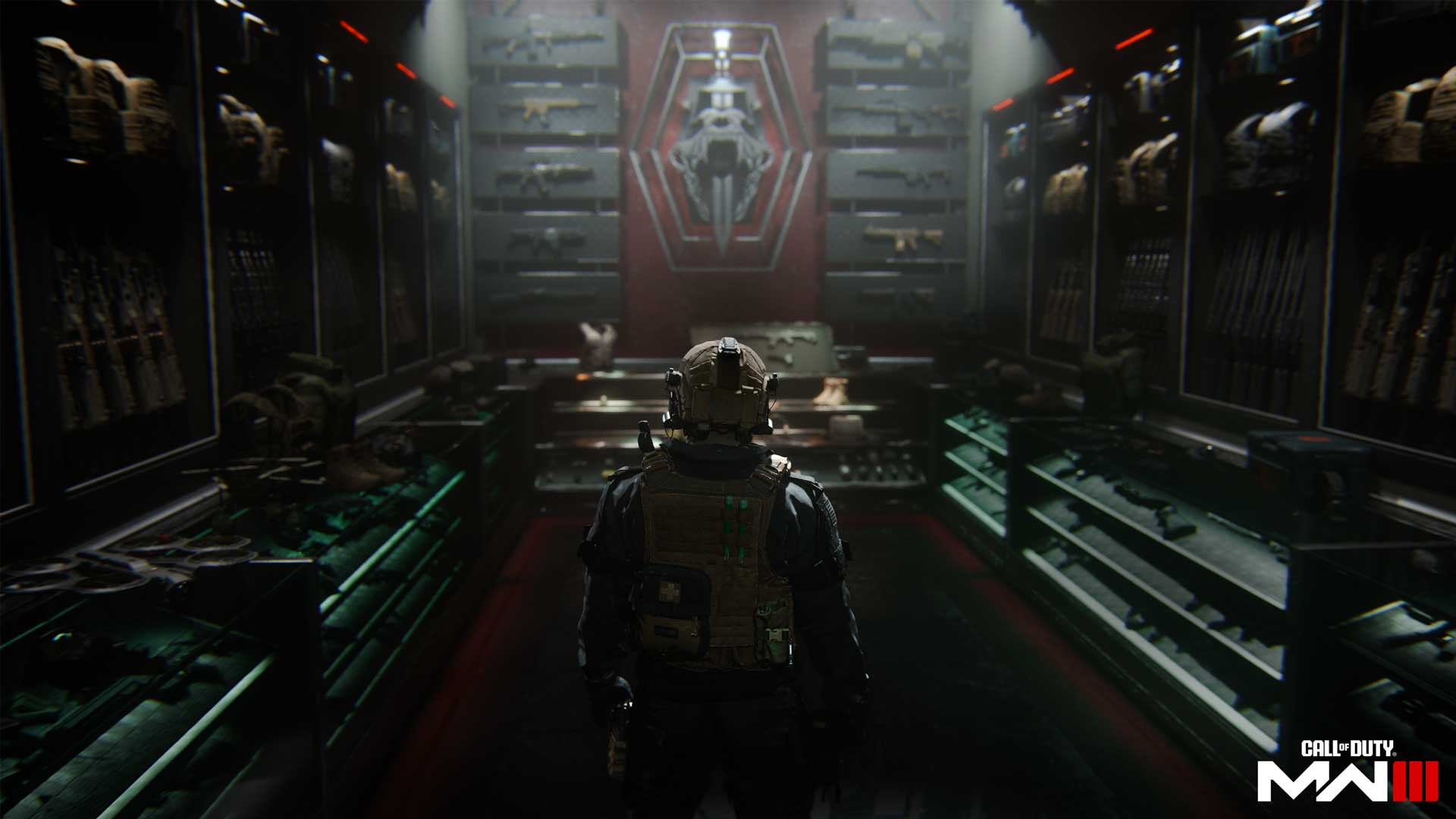 Ground War Day
The revised Ground War is back once again and I think Infinity Ward cracked the code in Modern Warfare 2. Maps weren't too big, with choke points and a decent spread across the map made for a lot less overall downtime whilst retaining that grand feel. The new map Popov Power feels closer to Karst River Quarry than some of the maps seen in MW2. Sprawling open areas, massive industrial areas with a lot of verticality for the snipers to get easy kills. It doesn't feel great to play overall as you spend too long running between objectives; though the choke points around the objectives have a varied and fluid design which makes for some interesting gun fights. I'll definitely be checking out the new maps as the Open Beta comes around, but so far it's a bit of a mix.
The TL;DR of my impressions is that it is objectively and seamlessly just more Call of Duty. This isn't necessarily a reductive statement as I do think the Modern Warfare series has hit a stride with this and its previous entries. Enemy names are still barely legible as they have been, leading to some misfires and potentially giving your position away. Kill Streaks are still around with a couple of new additions, one being a Guardian-SC that acts like a stun grenade beam, but this is probably the most iterative Call of Duty has felt. I like the big swings the Call of Duty franchise has gone for in the past, despite some poor reception and this is the safest entry yet.
Call of Duty: Modern Warfare 3 will release 10th November 2023 on PlayStation 5 & 4, Xbox Series X|S & One and PC via Steam. With the Modern Warfare 3 Open Beta running from 8th-10th October for PlayStation and 12th-16th for Xbox and PC.
---
For more News and Features click here
Make sure to follow Finger Guns on our social channels –Twitter, Facebook, Twitch, Spotify or Apple Podcasts – to keep up to date on our news, reviews and features.
If you enjoyed this article or any more of our content, please consider our Patreon.