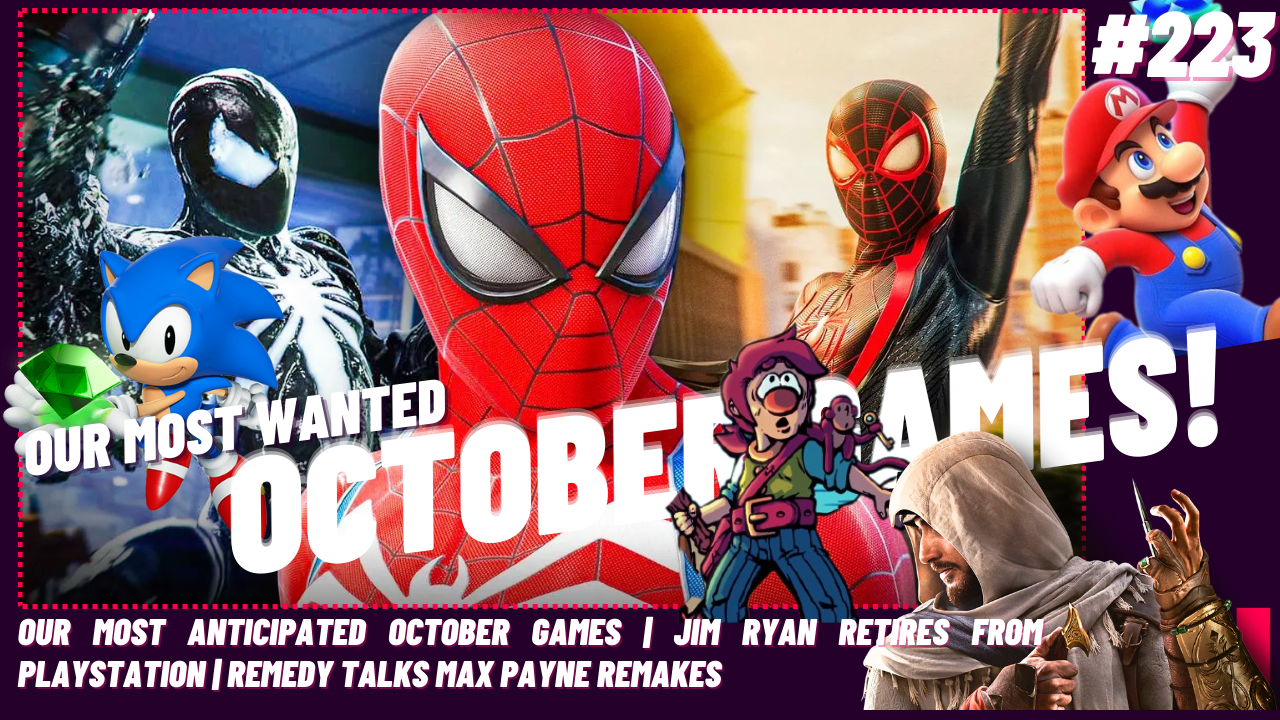 'A great big glass dildo.........no?'
This week on The Finger Guns Podcast we're delving into the wonders of October 2023 with a look at our most anticipated for the month. There's *so much* coming out and we're super excited to see what's to come through our console/PC wires in the next few weeks. Rossko, Kat, Miles and Josh select their top games for the month, from the biggest AAA's (Spidey!) to indie games designed on Microsoft Paint (World of Horror!).
Elsewhere Miles has been checking out the indie pulp horror The Fabulous Fear Machine, Kat's been delving deep into Dave the Diver (one of the years best games), Rossko has begun Phantom Liberty; the much anticipated DLC campaign for Cyberpunk 2077 and Josh has been kicking back with the superb Cocoon.
We also talk Foamstars, EAFC24 from Miles and Rossko (any information that Miles beat Rossko in every match is fabricated and absolute nonsense…honest), Josh talks the NOW TV docuseries Telemarketers (get on it, it's awesome), Kat recommends 2021 Angelina Jolie starring Those Who Wish Me Dead and Rossko talks binging the final series of Netflix superhit Sex Education.
VIDEO GAMES!
To download the MP3 of this episode right-click here.
Theme Music – De Jongens Met de Zwarte Schoenen by RoccoW & xyce. | Edited and produced by Ross Keniston | Published by Acast.
Team: @FNGRGNS / Rossko – @RosskoKeniston / Paul – @ThePaulCollett / Greg – @GregatonBomb / Josh – @jshuathompson / Sean – @Omac_Brother / Toby – @toby_andersen / Kat – @RainbowDropx / Tom – @T_Woods93 | Yogdog (Jonathan Brown) – @Yogdog | Facebook: FingerGunsUK / Twitch: twitch.tv/fingergunsdotnet / The Official Finger Guns Discord Discord: Join here!