"Time to shine, corporal". Details and new trailer for Aliens: Dark Descent right here, ready to gun down some Xenomorphs?
Just under a week out from release, Aliens: Dark Descent has until this point focused its build up on gameplay. Tindalos Interactive and Focus Entertainment have therefore dropped us a thoroughly intense story trailer to get you invested in all things space marines, mysterious planets and bloodthirsty Xenomorphs.
This Whole Planets A Freak Show
Aliens: Dark Descent will be following the story of the Otago spacecraft, which has crash landed on the planet Lethe. Currently under a planetary lockdown, Lethe is a rather hazardous holiday resort, owing to a Xenomorph containment breach and the activation of Cerberus Protocol.
Gearing up to survive the green-blooded onslaught, we'll be taking on the roles of a variety of characters, including Maeko Hayes, Deputy Administrator at Lethe's Pioneer Station; Jonas Harper, Sergeant for the US Colonial Marines; and Barbara Pryce, Colony Director for the Weyland-Yutani. There's always a director from Weyland-Yutani – you know, that ultra trustworthy organisation that never has nefarious intentions…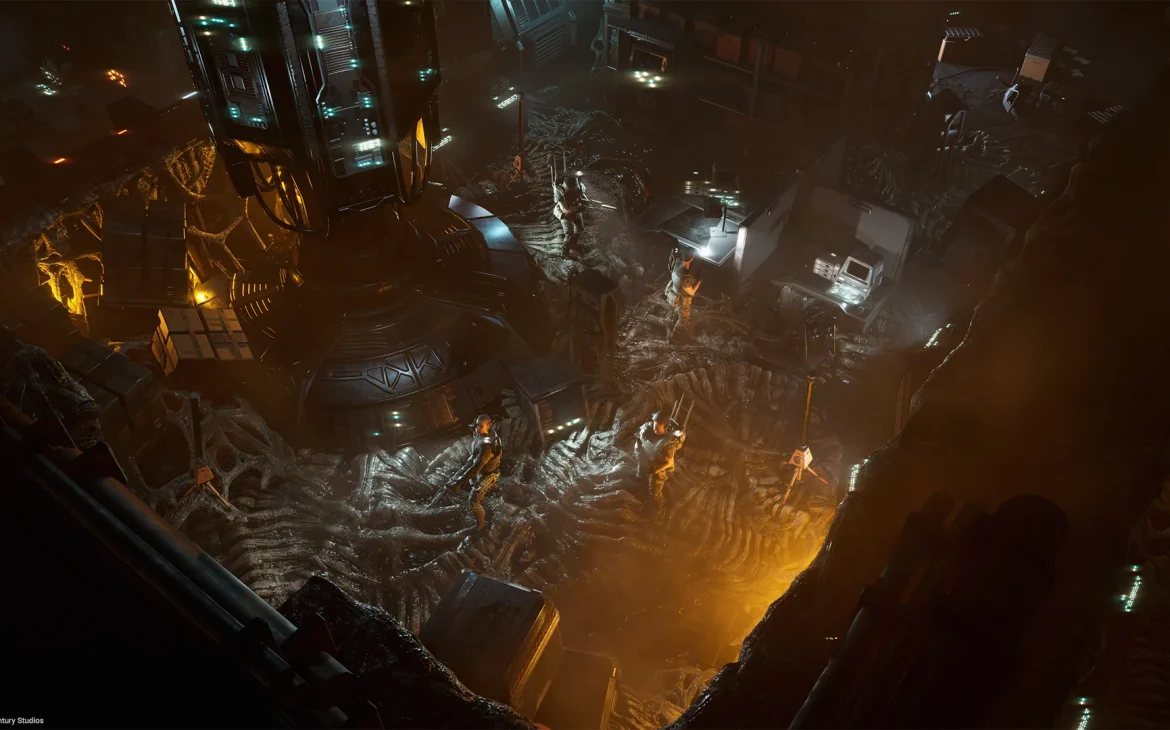 Throughout the campaign, we'll be taking on a variety of against iconic Xenomorph creatures — from Facehuggers to Praetorians, Alien Queens and many more — as well as rogue human commandos and an as yet undefined "brand new threat". Yikes. Not looking forward to fending off an imposing Praetorian or avoiding the 99th hidden Facehugger lurking in the dark.
The trailer itself gives us a bit of insight into the character's primary motivations but we'll have to wait until the game releases to find out the whole picture. Thankfully, it's not much longer to hold out, with Aliens: Dark Descent releasing June 20th for PlayStation 5, PlayStation 4, Xbox Series, Xbox One and PC. Nothing in, nothing out… are you ready to face the Alien threat?
---
Source: [press release].
For more News click here
Make sure to follow Finger Guns on our social channels –Twitter, Facebook, Twitch, Spotify or Apple Podcasts – to keep up to date on our news, reviews and features.
If you enjoyed this article or any more of our content, please consider our Patreon.